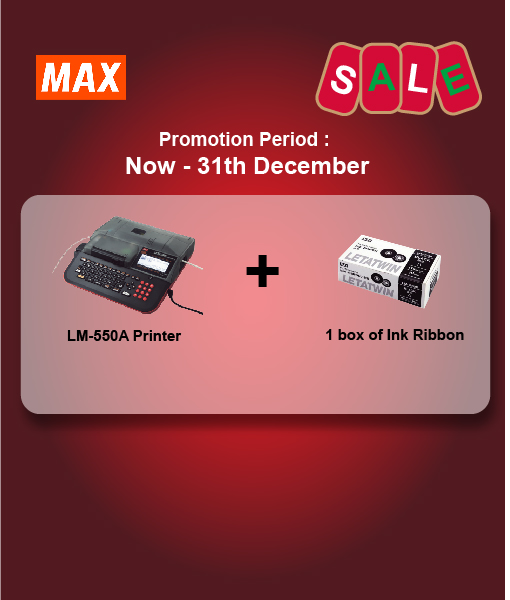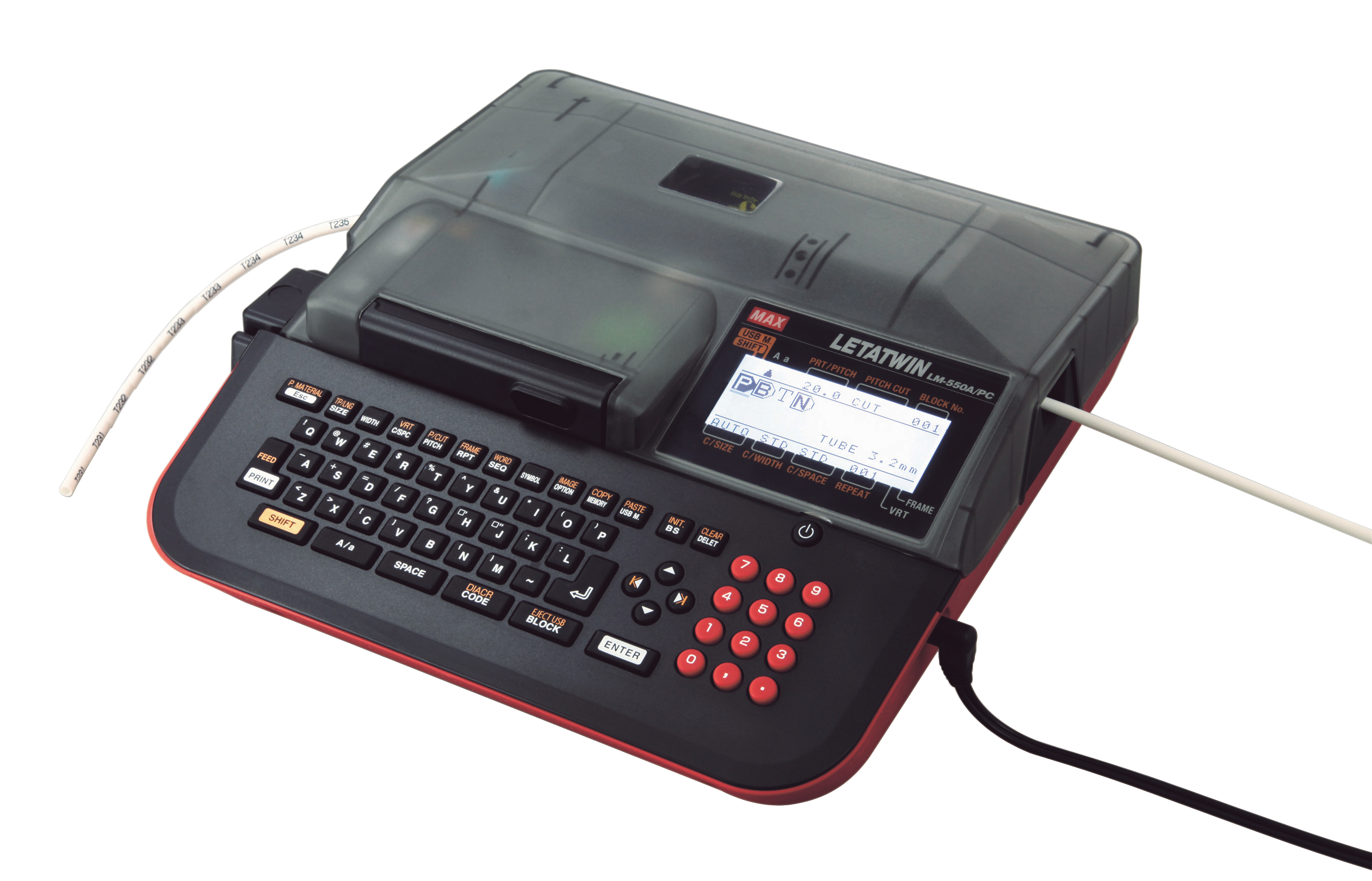 Marking Tubes, Labels and more
Limited Offer !!!!!!
Promotion till 31st Jan 2020
Purchase a MAX LM-550A printer now and get 10 ink ribbon rolls for FREE.
About MAX LM-550A printer
MAX LM-550A is a tubing and tape marking machine for wire and panel marking jobs. The MAX LM-550A has an enhanced feeding system that provides you with marking speed at 40mm per second.
Developed for maximizing productivity of wire marking job.
Professional looking, uniform and clear printing
Prints on Heat Shrink/Vinyl Tubing and Polyester Tape
Connect to your PC or use USB Flash drive to print in house or on the job
Improved speed over previous versions