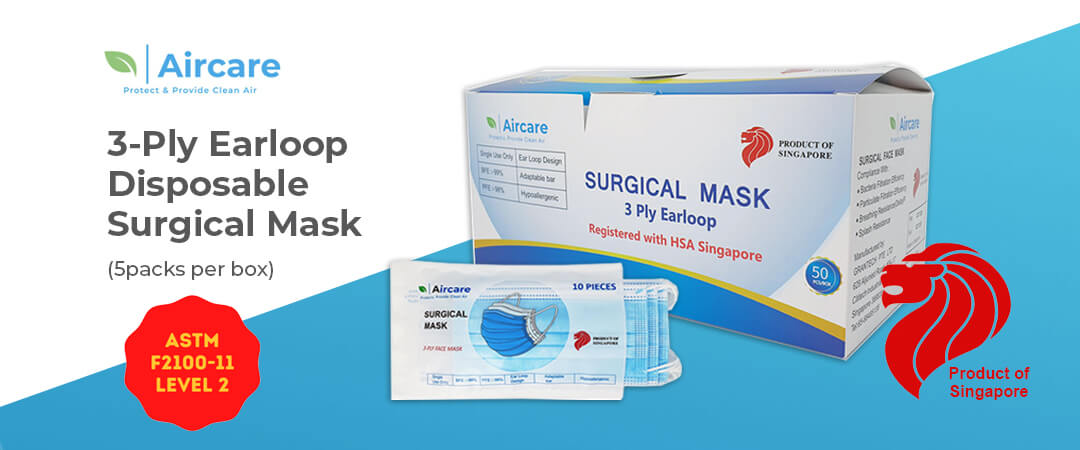 3-ply Disposable Medical Mask Made in Singapore
Registered with Health Science Authority of Singapore
High Filtration Efficiency: BFE >99.96% and PFE >99.92%
Synthetic Blood Penetration Test: Passed @ 120mmHg
Breathability Test (Differential Pressure) : Passed Level 1 Barrier of less than 5mm H2O/cm2
Certified for ASTM F2100-19 Level 2 Standard
Flammability Test: Passed Class 1 requirement
Microbial Cleanliness: below 6 cfu/g
Manufactured under ISO 13485:2016 Standard
Nose bar adaptable for the perfect fit
Low resistance to breathing for daily comfort use
Hypoallergenic
Peace of mind of getting genuine and tested masks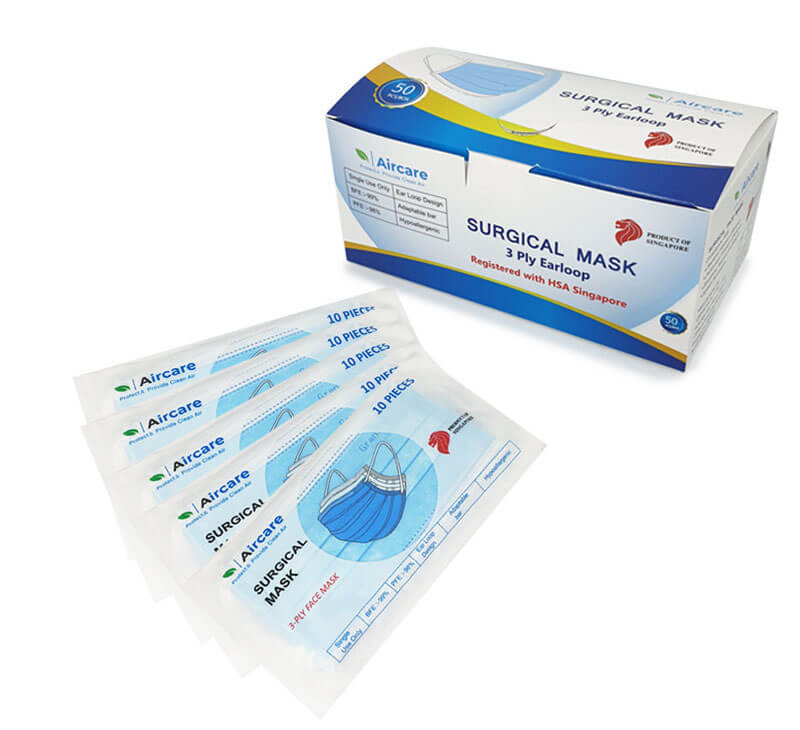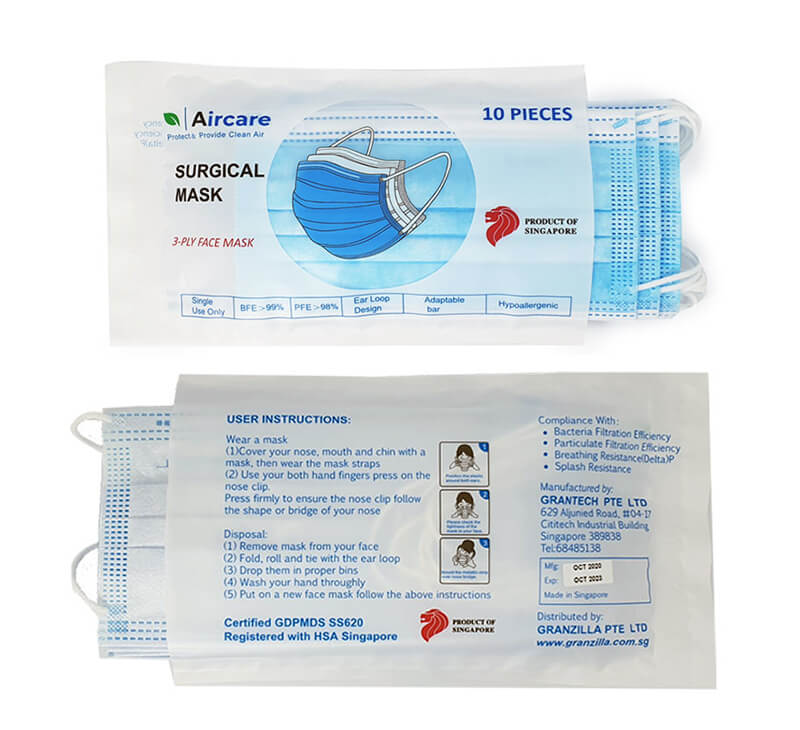 Bacteria Filteration Efficiency (BFE): >99.6%
Particle Filtration Efficiency (PFE): >99.2%
Breathability Test (Differential Pressure) : Passed Level 1 Barrier of less than 5mm H2O/cm2
Flammability Test: Passed Class 1 requirement
Microbial Cleanliness: <6 cfu/g
ISO 13485 | ASTM F2100-11 Level 2
Material: 3ply of non-woven materials
Dimension: 175mm x 95mm (Adult Size)
Design: Ear Loop
Colour of Mask: Blue
Packaging: 10pcs/pack, 5 packs/box
Expiry Date: 2 years from date of manufacture
Test Report by TÜV SÜD PSB (Singapore)
Note: These reports are issued subject to the Testing and Certification Regulations of the TÜV SÜD Group and the General Terms and Conditions of Business of TÜV SÜD PSB Pte Ltd. In addition, this report is governed by the terms set out within these reports.
Contact us to request for the full version of the test report.
How To Determine The Quality Of Disposable Mask?

How To Put On and Remove Mask Correctly
Clean your hands with soap and water or hand sanitizer before touching the mask.
Hold the mask by ear loops and place the loop around each ear.
Place the mask on your face with the blue side facing out.
Mould and pinch the stiff edge to the shape of your nose.
Make sure the mask is secure. It should cover your nose, mouth and your chin.
Adjust the mask to your face without leaving gaps on the sides.
In order to remove the mask, do not grab the surface of the mask when disposing of it.
Please remove a used mask by holding only the ear loops.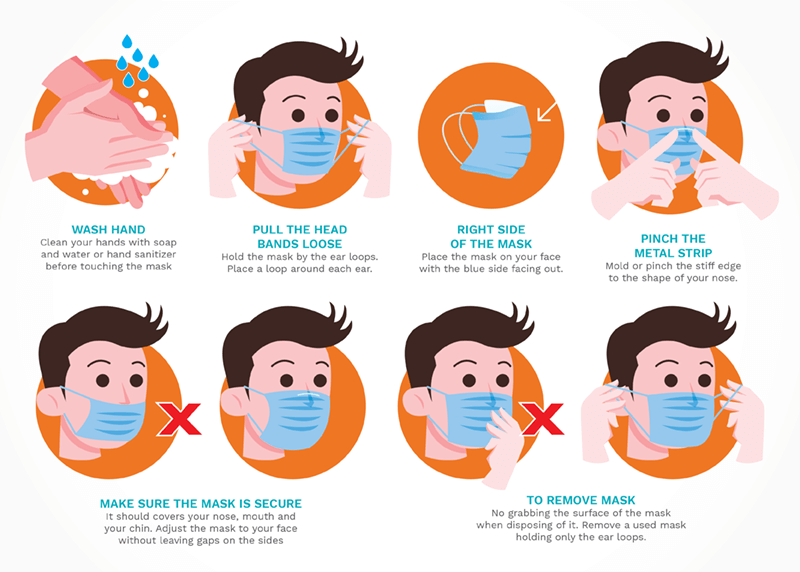 Change your masks regularly or if soiled or wet.

Wash your hands with soap and water or hand sanitizer after disposing of the mask.