Valid from 1 Dec 2021 to 31 Jan 2022 Only.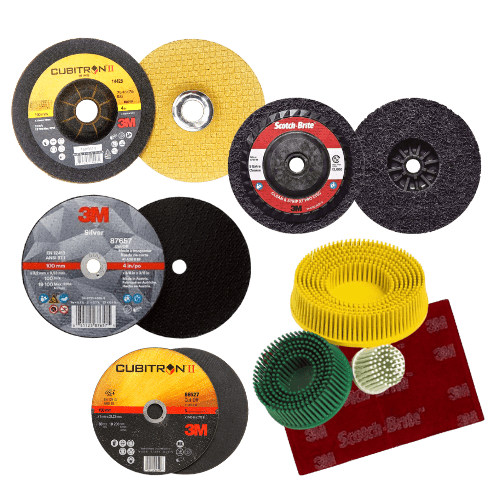 Grind Faster. Grind Safer.
From grinding to polishing and everything between, 3M abrasive products will help you take your shop to the next level, now and in the future without putting your worker's life at risk.
Whether it is for cutting, deburring, finishing, grinding, polishing, precision grinding & finishing or surface preparing, 3M has the right and safe abrasive products for you.
3M™ Electric Grinding Machine 47001
3M Electric angle grinder is designed to work hand-in-hand with the high quality 3M abrasives and accessories as a comprehensive system.
Power: 110V, 60HZ, 6.4A, 700W
Rotating speed: 11,000 rpm/min
Weight without cord: 1.7kg
Wheel Diameter: 100mm
Features
Shorter processing times, improved productivity.
Lightweight, powerful, suitable for a variety of different applications
Low-vibration handle to increase operator comfort
Speed ​​control selects the right speed for the right application
Suitable for 4″ cutting discs, grinding discs, flat abrasive cloth wheels, elastic grinding wheels, rigid grinding wheels… etc.
Buy

Any

3M abrasive products from us,

You will Receive A

Free 3M Grinding Tool Worth Up To S$90!

While stocks last!