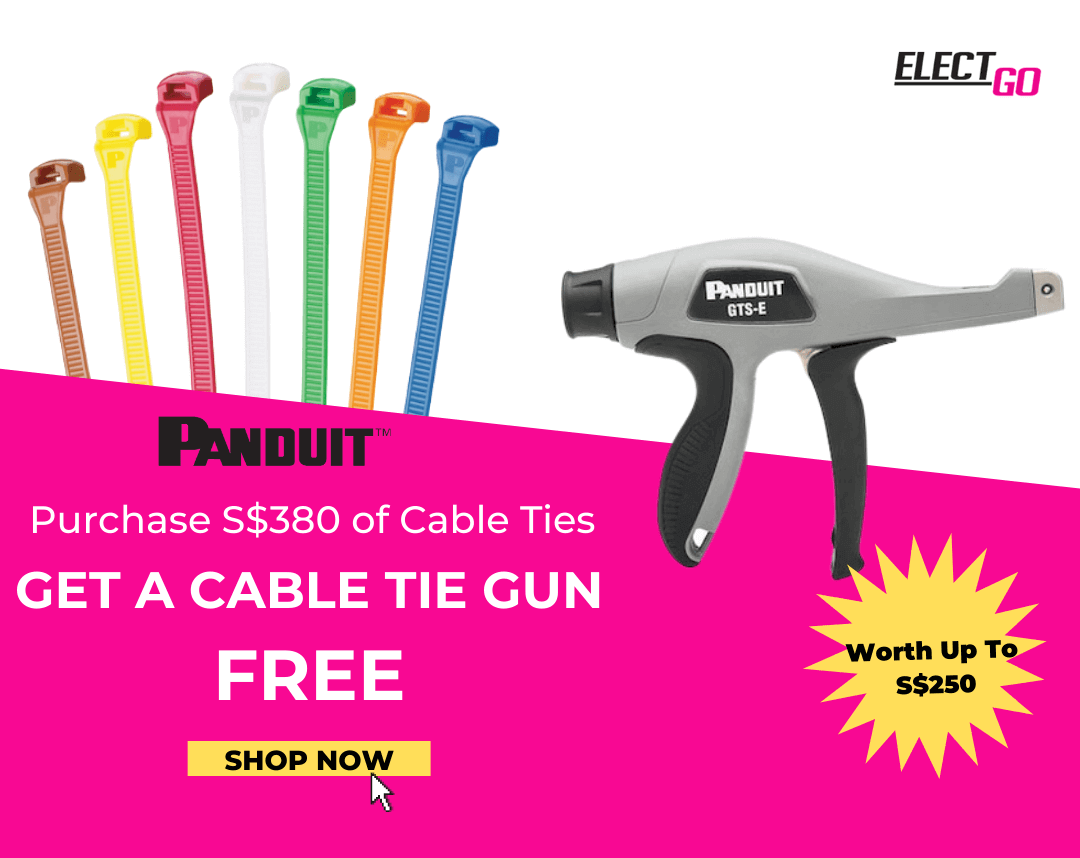 Panduit offers a huge range of cable ties in Singapore ranging from Dome Top Barb TY Cable Ties, Super-Grip Cable Ties, Sta-Strap Cable Ties, Pan-Ty Cable Ties, and Self-Locking Cable Ties.
Cable ties come in different sizes, colors, and materials for different applications. Being low in cost, cable ties can be commonly found in most applications that require bundling a bunch of cables or wires together.
Purchase S$380 of Cable Ties 
Get a FREE GTS-E Cable Tie Gun 
Sign Up for ElectGo Members to Get an Extra 10% OFF
Step 1: Start browsing Panduit Cable Ties in our ElectGo e-commerce store! 
Step 2: Either add the item(s) to the cart* or email us at enquiry@electgo.com
Step 3: Sign up for ElectGo members to get an extra 10% OFF
Step 4: Confirm the order with us and you will be entitled to get a FREE GTS-E cable tie gun
Promotion Period 
The promotion will end at the end of December 2021!
Applicable for Singapore Customers only!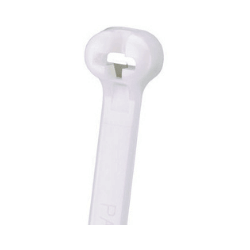 Two-piece design incorporates a stainless steel locking barb in a nylon cable tie.
Shop here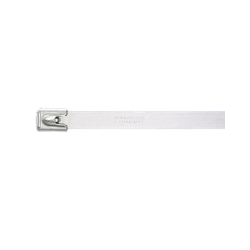 Locking Cable Ties are designed to satisfy the needs of general applications, while delivering consistent performance and reliability.
Shop here
Frequently Asked Questions About Cable Ties In Singapore