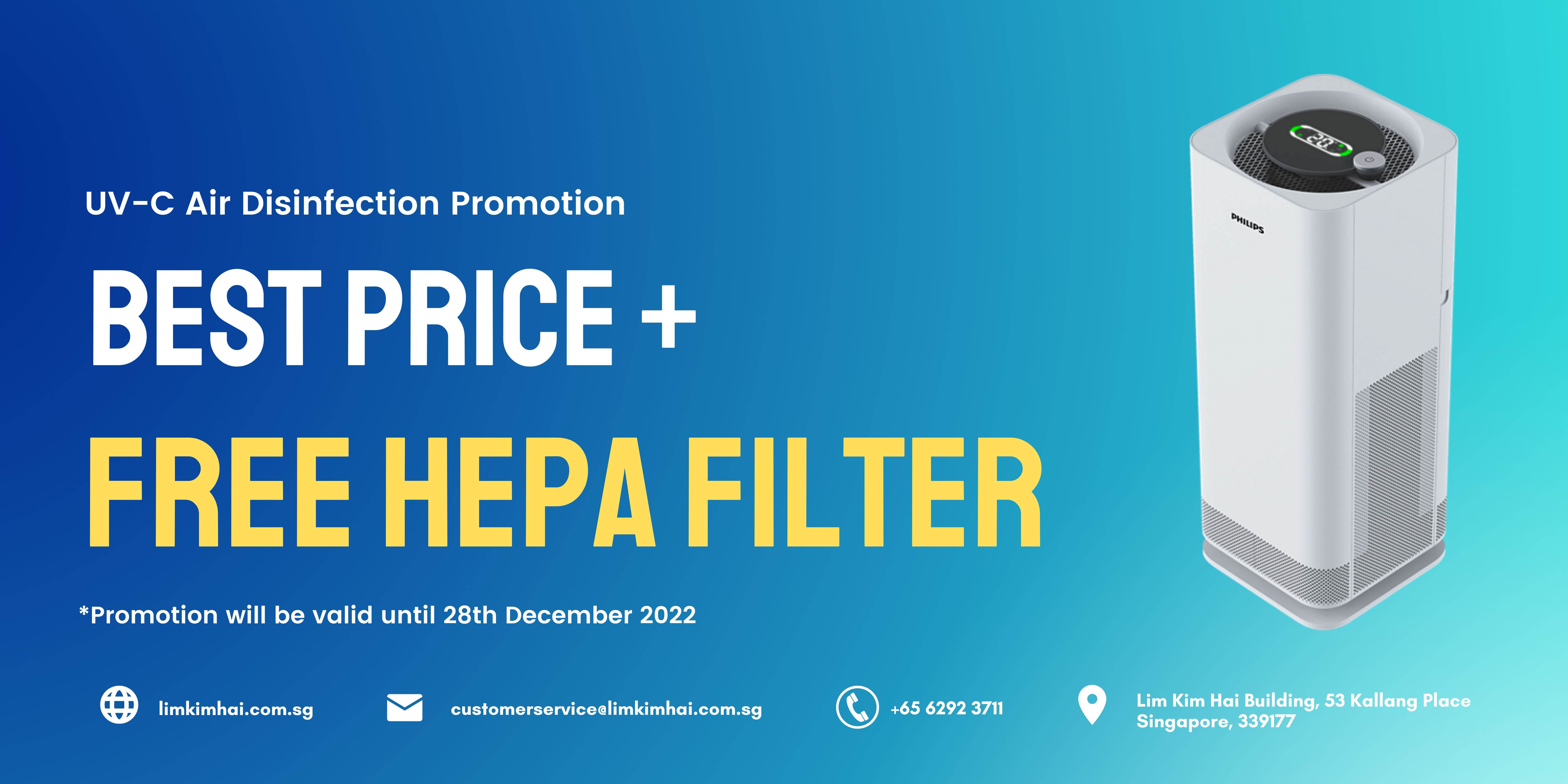 Safe air is a necessity for a healthy life. However, indoor air pollutants like microscopic viruses and bacteria that have been known to cause a wide variety of adverse health effects, including several diseases, headaches and respiratory disorders. Hence it becomes all the more important to have a safe haven where you can actively disinfects air and address airborne transmission of pathogens.
Enjoy Special Price + FREE HEPA Filter 
When you buy 1 x UV-C air disinfection standing unit, you will get a special price and a FREE *HEPA filter.
*The HEPA filter should be replaced every 6 months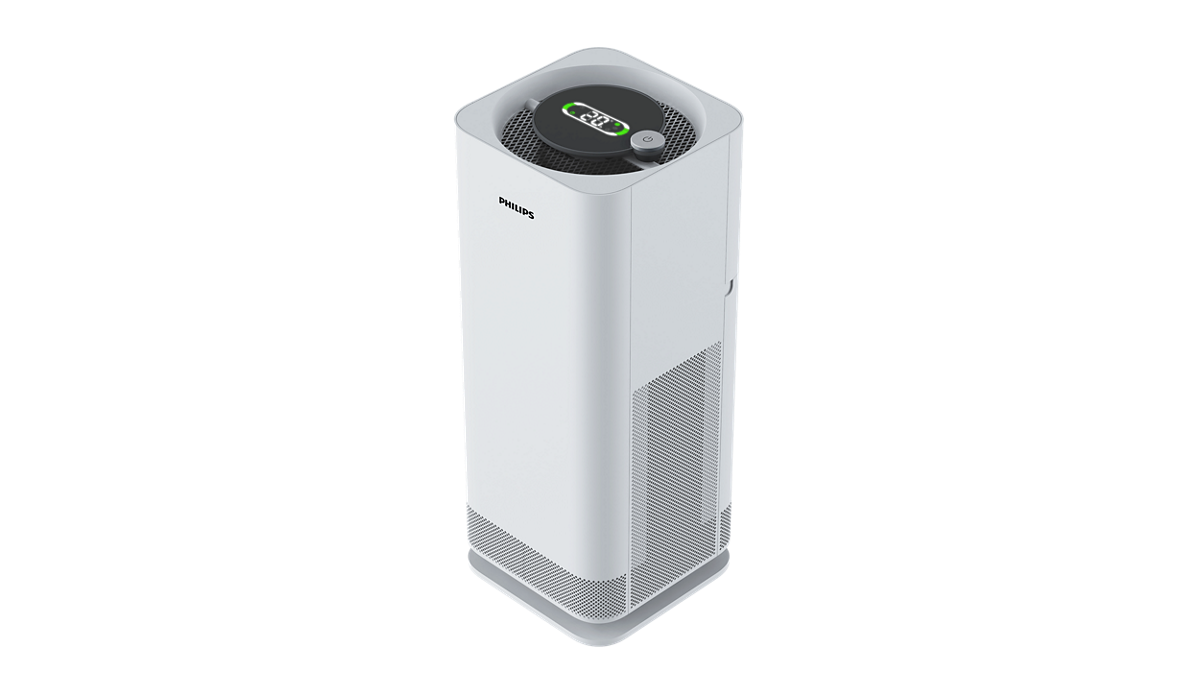 S$973 (included GST)
S$1107.45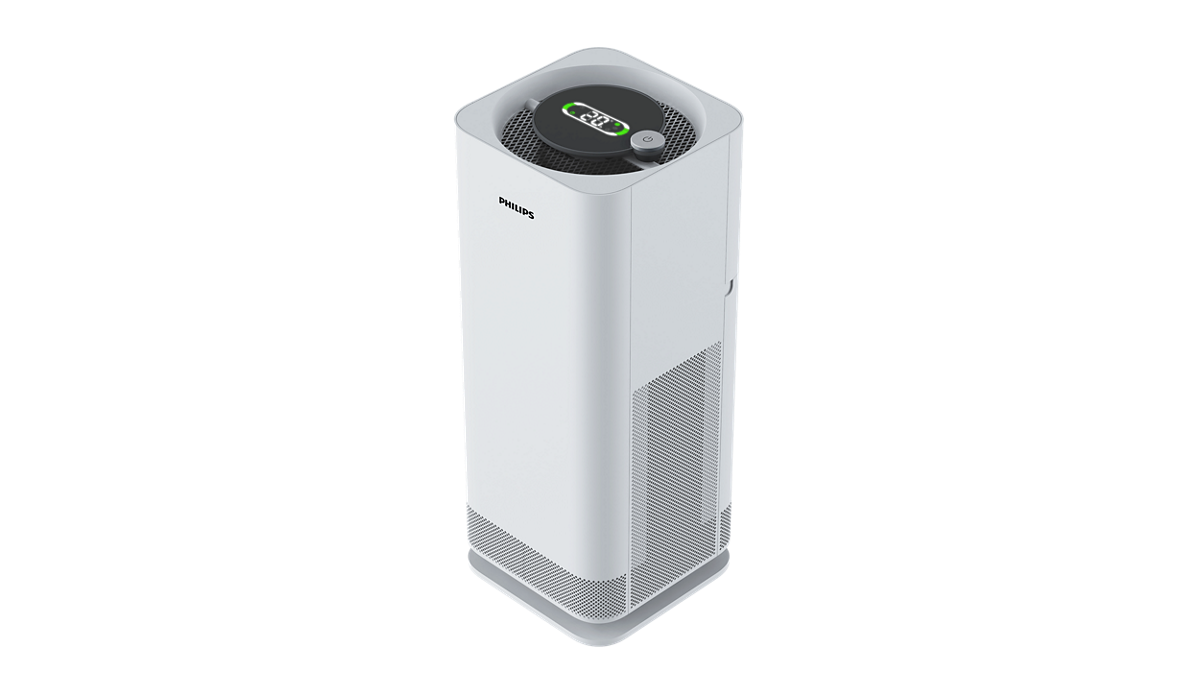 S$649 (included GST)
S$770.40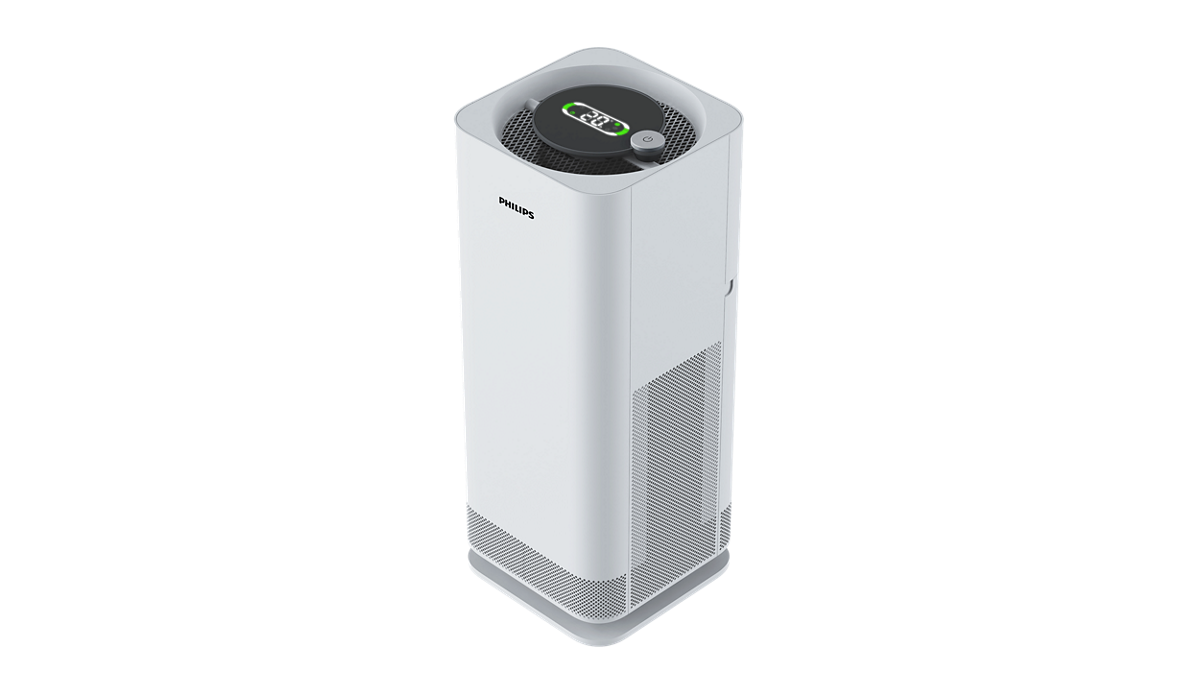 S$324 (included GST)
S$385.20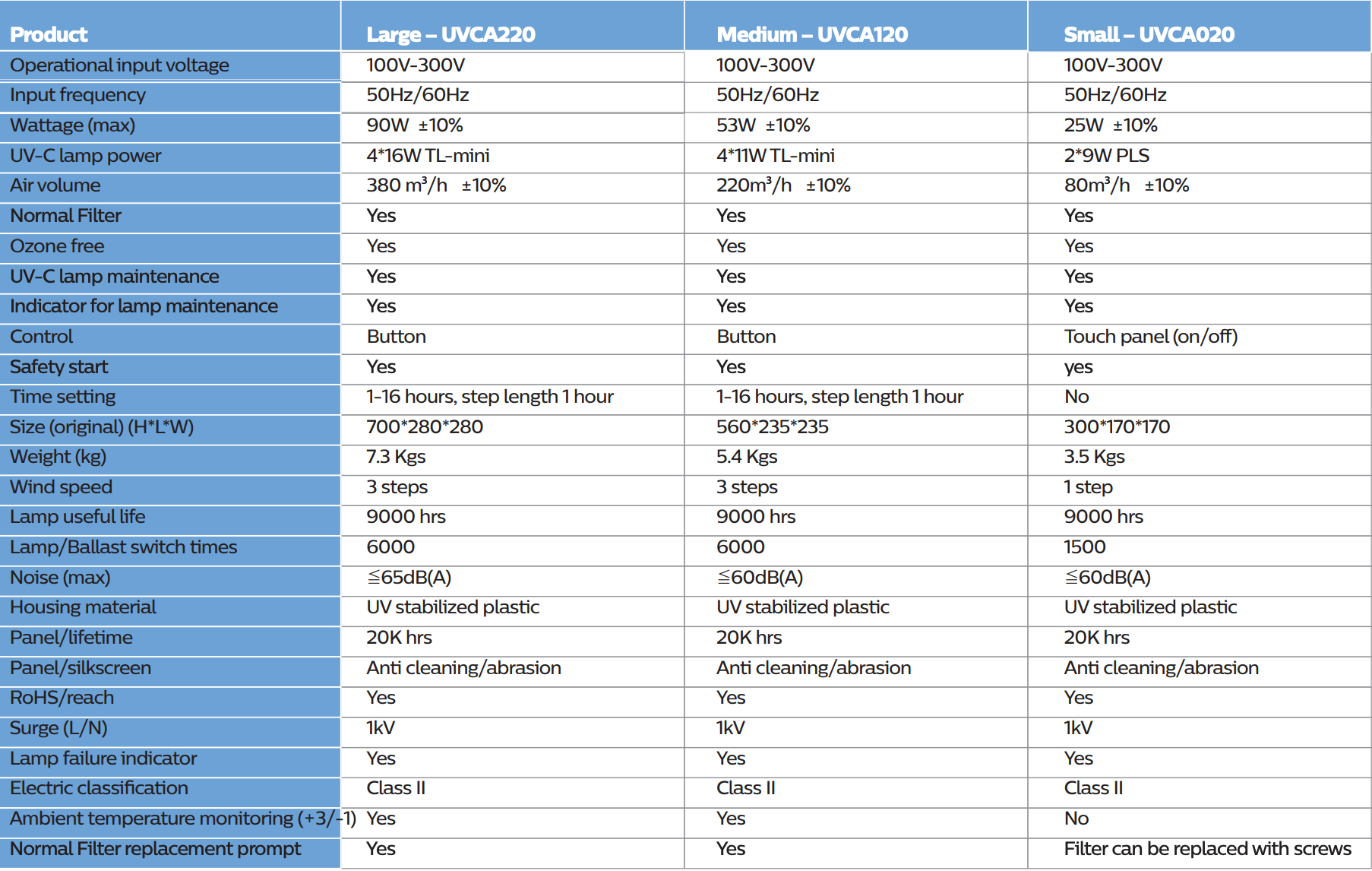 Strong air disinfection performance with UV-C technology
Effective against SARS-CoV-2* (*test is ongoing)
UV-C Air Disinfection reducing airborne pathogens greater than 99.99%
User-friendly interface: one-button control
Suits all your indoor space: effective air disinfection for closed spaces of various sizes.
Other indoor applications