Your First Stop in Mind for Enhance Worksite Solutions
Common Challenges Faced in Refineries / Facilities
Most of the refineries or facilities are running at their maximum capacity for optimum productivity. Facilities or maintenance managers play a vital role in ensuring that the facility is always functionally operational and safe. Emergency failures are zero tolerance in such an environment setting.
Lim Kim Hai Electric has been serving the industrial sector for more than six decades. Based on our experiences supporting the customers, there are always some of the common challenges being faced by the facilities or maintenance managers. For example, work site surface corrosion, wear and tear maintenance, workplace and personnel safety, lighting, extreme temperatures, critical electrical failure, etc.
In order to serve our industrial customer better, our specialists have customised the F.I.R.M and C.M.S solutions that are able to resolve these challenges effectively.
Wear and Tear Maintenance
100%
Workplace and Personnel Safety
95%
Critical Electrical Failure
75%
Facilities Improvement, Repair & Maintenance
Customised solution F. I. R. M stands for Facilities Improvement, Repairs and Maintenance Services.
Even with regular maintenance, worksites often fall prey to a host of problems that may hinder work performance. Don't leave anything to chance – hand yours over to Lim Kim Hai Electric (LKHE). Our F. I. R. M solutions cover from rooftop to foundation, from exterior to interior of the worksite. We offer the surest way to spot and solve any issue, putting you on the way to better safety and productivity.
With over 60 years of experience, we have confidence to resolve your pain point with the most effective solution at the most competitive budget. Work with us and save yourself time and money.
Instant Restoration of Cracked Flooring and Walls

Heavy Duty Industrial Floor Marking
Safety Sign and Visual Warning

Personal Protection Equipment (PPE)
Replacement

Refurbishing

Repairing

Re-lamping
Heat Detection

Moisture Detection

Thermal Insulation Protection
Preventive Maintenance

Weatherproof & Explosion Proof Junction Boxes / Panels

Customizable Panels

Repair & Replacement of Panel Components

Insulation Resin for Dust-proofing
Corrosion Management Solution
With its natural location, Jurong Island Singapore is surrounded by the sea with 24/7 high humidity conditions. Metals can corrode readily when exposed to moisture and salt. Corrosion issues have been a huge problem happening in most of the worksites. When corrosion occurs, it can diminish the strength of the structure.
While improving design can reduce corrosion impacts, so can better maintenance practices. Introducing our one-stop solution to counter your corrosion worries.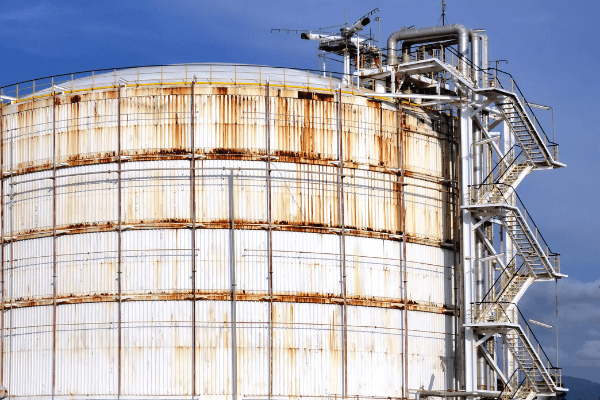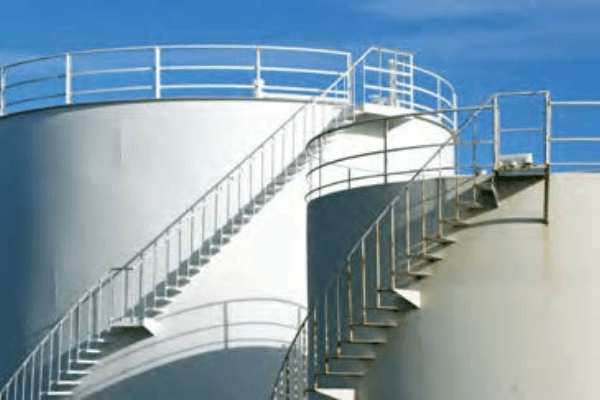 How We Can Help To Take Your Facilities To New Heights
Site Visit & Identify The Issues
A site visit will be scheduled to understand the onsite condition and identify the root cause.
Consultation & Recommendation
Our specialists would consult and recommend the best fit products and solutions based on the onsite situation and budget given.
Solutions Implementation
We offer the solutions along with supervision to ensure the implementation is done with appropriate steps in order to maximize its effectiveness.
Maintenance & After Sales Service
Maintenance is a long term effort. We would work hand-in-hand to help your facilities to run at its optimum capacity.
Worksite Surface Corrosion Issue
The economic impact of surface corrosion can be extremely costly if one does not have a planned maintenance. It can have a huge damage impact to the building architecture, system shut down and impair the quality of the environment. Introducing our solutions, Zinc Spray, Liquid Epoxy Coating and VentureClad Jacketing, help to reduce maintenance and improve uptime.
Zinc Spray is a dispersion of fine powdered 97% pure zinc in petroleum distillates. This spray is formulated to inhibit rust and corrosion of metal surfaces. It is suitable for use in transmission and distribution equipment including towers, transformers, light standards and other metal and galvanized surfaces.
Liquid Epoxy Coating, used as a patch material, girth-weld coating, and pipeline rehabilitation coating. This two-part system features improved adhesion, flexibility and impact resistance to help prevent corrosion on steel pipes and other metal surfaces.
VentureClad Jacketing is a zero permeability, self-adhesive tape which bonds 100% to the surface of the insulation providing a neat and dependable weather barrier which reduces corrosion under insulation.
Surface preparation is necessary to achieve optimum result and prolong the effectiveness of corrosion management solutions. Our team recommends 3M safe-to use Plastic Abrasives. It is safer compared to metal cup brush and non-hazardous with less spark. 3M abrasives products ideal for removal of rust, paint and other coatings.
Zinc Spray

Liquid Epoxy Coating

VentureClad Jacketing
Wear and Tear Maintenance
While diligent in-house maintenance can help prolong the lifespan of your facilities, some degree of wear-and-tear is still inevitable over long periods of use. For example, cracks often appear on concrete floors and walls due to the movement of heavy vehicles or vibration caused by machinery. Floor paintings are faded frequently due to the heavy usage of forklifts and pallet jacks. Whether it's scheduling routine inspections or maintenance schedules, it's important that you protect these big investments to keep them functioning as long as you can.
Lim Kim Hai Electric provides an effective and quick restoration maintenance at low cost while keeping the environment as good as new. Our quick-fix solutions could fill up the cracks and holes as fast as within minutes without any major renovation works.
With our dedication to innovation, even your flooring can be much better than before. Introducing industrial heavy duty floor tapes, which do away with paint, the resulting fumes and messy clean-ups in case of spillage or chemical disposal. They are also fast to install, thus reducing labour costs, while also eliminating the need to cordon off areas for paint to dry. Maintenance and replacement is easy, as is reconfiguration when your workspace layout changes.
Instant Restoration of Cracked Flooring and Walls

Heavy Duty Industrial Floor Marking
Instant Restoration of Cracked Flooring and Walls (Weatherproof)
Workplace and Personnel Safety
No matter how trivial it can be, this topic should be in every organization's centre of attention. Good safety will eventually align to good business returns where it can raise employee's morale and productivity which in turn reduce any turnover or unnecessary grievance cost.
Nowhere is as safe as a visual workplace that emphasizes putting critical information at the point of use. Such a workplace encompasses an environment that is self-ordering, self-explaining, self-regulating and self-improving. Together with a complete suit of personal protection equipment (PPE), employees are well protected and able to focus on their work rather than worrying about the working environment.
A faded safety sign incur risk of accident from happening. A worn PPE set has lost its function in protecting the employees. You do not want to trade lives with safety issues. Lim Kim Hai Electric is ready to help you meet all facility identification requirements with visual signs that maximize workplace efficiency, convenience and safety with minimum need for any intervention. Full range of PPE are ready to serve your needs.
Personal Protection Equipment
Head & Face Protection

Eye Protection

Hearing Protection

Respirator Protection

Hand & Foot Protection

Fall Protection
Safety Signs & Visual Warning
Chemical GHS Label Printing

Wire and Cable Markers

Customised Safety Signs & Labels

Customised Pipe & Valve Identification

Exit Signage
Lightings
Having good lighting is an important source as it can avoid any accident that might seem camouflage. Thus, placement position and task lightning is vital in the area to enhance worker's visual and attention to their immediate task.
Maintenance managers always deal with burned-out light bulbs that influence worker's performance. The frequent one or two lighting replacement is unproductive. It affects job progress and increases the overall maintenance cost. A routine lighting maintenance schedule could prevent downtime and ensure smooth operations.
Our expertise in this area enables us to provide a comprehensive range of lighting-related services. This stretches from replacing, refurbishing, repairing and re-lamping to turnkey projects, design and installation of intelligent lighting control, as well as short and long term contract lighting services. Our comprehensive range of lighting products also cover all types of energy savings led and explosion proof lightings for hazardous area usage.
Replacement

Refurbishing

Repairing

Re-lamping

Design and Installation of Intelligent Lighting Control

Long Term Contract Lighting Services
Indoor energy savings LED

Outdoor explosion proof lighting

Solar Street Light

UV-C Lighting
Extreme Temperature
Equipment delivers optimal efficiency within the temperature range specified by manufacturers. Overheat could cause equipment damage or failure. Temperature monitoring is critical to prevent overheating sparks especially in hazardous areas. A small little spark could trigger a fire accident and cause the loss of lives and million dollars.
Worksite thermal insulation would also play a big part in the industrial working environment. With thousands of machines and equipment constantly running, insulation helps to reduce the use of energy for cooling and occupants experience less thermal variability. This is an important economic and environmental investment for worksites.
At Lim Kim Hai Electric, we offer RFID sensors for heat detection where constantly send data signal automatically to panel box for central monitoring and easy maintenance. We also offer effective thermal insulation solution – ERSTOTHERM. When applied to the interior of a building, ERSTOTHERM® is able to reduce the amount of heat energy conducted through the walls. Cooler ambient temperatures does not only mean comfort for us. By reducing the thermal bridge, ERSTOTHERM® effectively lessens the load on the air-conditioning system, which directly translates to energy savings and a reduction in the building's carbon footprint. ERSTOTHERM® could also effectively prevent mould & algae growth for outdoor application. 
Heat Detection

Moisture Detection
Thermal Insulation Protection
Critical Electrical Failure
Electrical failure is a common occurrence in the industry. Various electrical components are installed in enclosures and located outdoors exposed to sun and rain. It incur the risk of rain being trapped inside the enclosures and cause electrical failure or worst electric shock. It would possibly lead to a major fire accident.
These issues can be prevented by having a routine or preventive maintenance in place. The need for sturdy and durable enclosures should also never be overlooked, because they are the best protection for your electrical circuits and systems.
At Lim Kim Hai Electric, we offer you the finest available, including customizable panels meeting your requirements, plus weather-proof and explosion-proof junction boxes/ panels certified to ATEX, IECEx or UL standards. We also undertake repair and replacement of panel components as well as potting with insulating resin for dust-proofing.
Preventive Maintenance

Weatherproof & Explosion Proof Junction Boxes / Panels

Customizable Panels

Repair & Replacement of Panel Components

Insulation Resin for Dust-proofing
Preventive Maintenance

Weatherproof & Explosion Proof Junction Boxes / Panels

Customizable Panels

Repair & Replacement of Panel Components

Insulation Resin for Dust-proofing
Relevant Enhance Worksite Topics