Cloud-based building energy
management software
EcoStruxure Energy Hub is a cloud-based energy management software-as-a-service that is easy to implement and requires minimal up-front investment. Whether you need to monitor a single building or a portfolio of buildings, it enables you to instantly access your data from anywhere.
Designed for commercial, industrial, and intuitional buildings, it simplifies energy management across the operational lifecycle.  Achieve your energy and sustainability results, while maximizing the efficiency and resilience of your energy infrastructure.
As a purpose-built building energy management system designed to simplify and drive energy performance in buildings, Ecostruxure Energy Hub is a simple energy management solution for all stakeholders — without compromise.  Get started in hours, not days, and have peace-of-mind that your data is secure all along your building's operational lifecycle.
Benefits of Schneider Electric Ecostruxure Energy Hub
Develop more sustainable energy management and industrial automation applications powered by EcoStruxure.
Simple
Use our intuitive drag-and-drop interface via web and mobile applications to connect your energy monitoring devices and configure your sites in a matter of hours.
Smart
Comply with emerging energy code requirements, and access smart energy dashboards, analysis tools, and insights to help manage energy usage and costs and ensure business continuity.
IT-friendly
Save time thanks to a cloud-based architecture that delivers automatic security updates and enhancements. Easily access technical support and expertise from our user community online.
Cyber-resilient
Secure from device to cloud with gateways compliant with IEC62443, software development according to Secure Development Lifecycle, and trusted cloud hosting with a commitment to data privacy.
Creating Value for All Segments
Energy efficiency has become essential to running cost-efficient operations in a sustainable way. Schneider Electric Ecostruxure is the digital solution to monitor and optimize your energy consumption and CO2 footprint, giving the chance to make faster and better decisions based on data insights.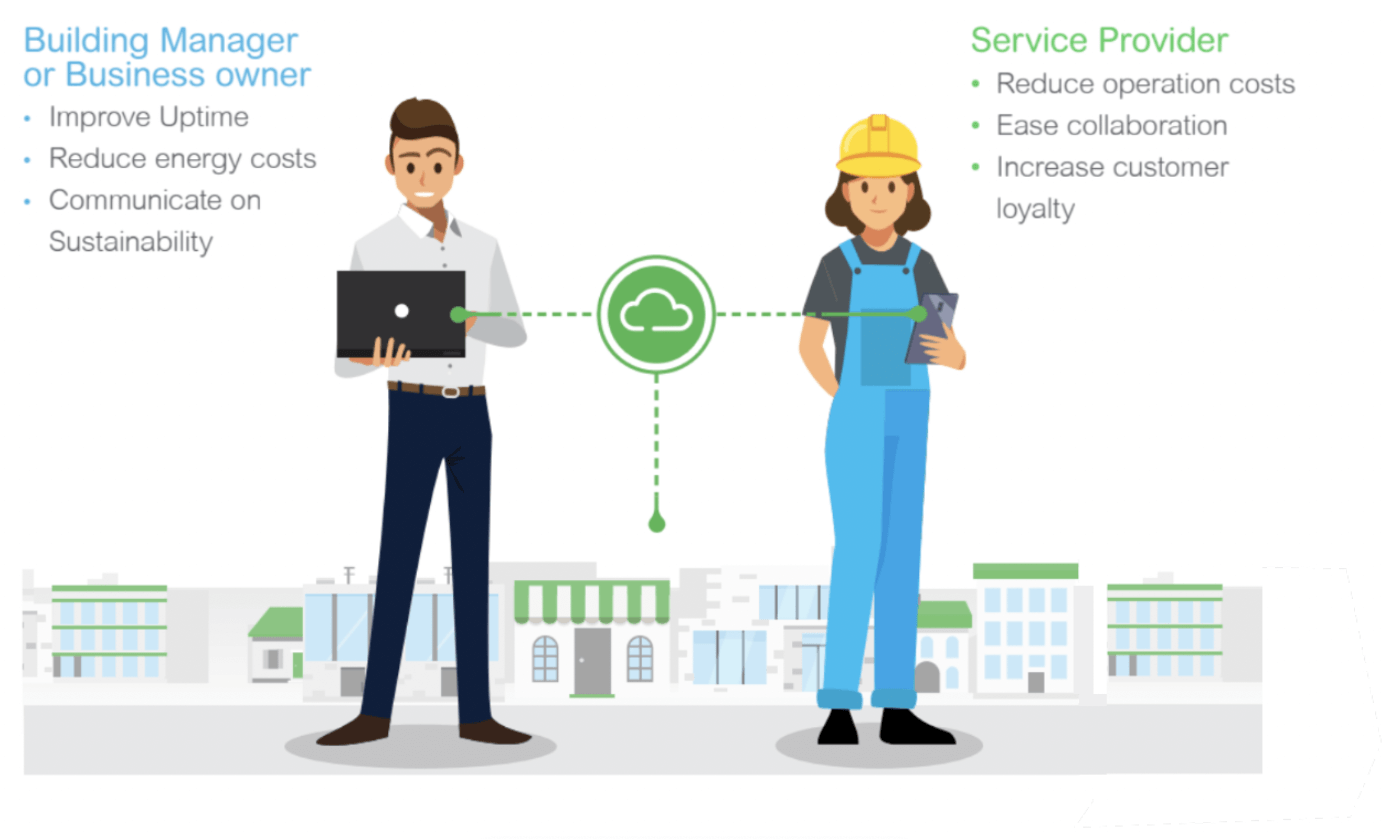 Contact Us
For a complimentary consultation on how Energy Hub can benefit you!