Your Ultimate Destination for Logistics and Warehouse Automation Solutions
Robotic Warehousing Automation Solutions
In today's fast-paced industrial landscape, seamless operation of logistics and warehousing has never been more critical.
Consumers want fast, low-cost delivery and the full availability of options, while warehouses experience labor scarcity, limited space, and the need to ensure accuracy.
At Lim Kim Hai Electric, we stand as your trusted partner in navigating the ever-evolving landscape of logistics and warehousing. Our innovative logistic and warehouse solutions, addressing the demands of speed, cost-efficiency, and precision, are poised to empower your business for sustained success. Together, we can transform challenges into opportunities, ensuring that your operations not only meet but surpass the expectations of today's discerning consumers.
COMMON CHALLENGES IN LOGISTIC AND WAREHOUSE INDUSTRY
Do You Face Any Of These Challenges In Your Manufacturing & Logistics Operations?

How We Can Solve Your Challenges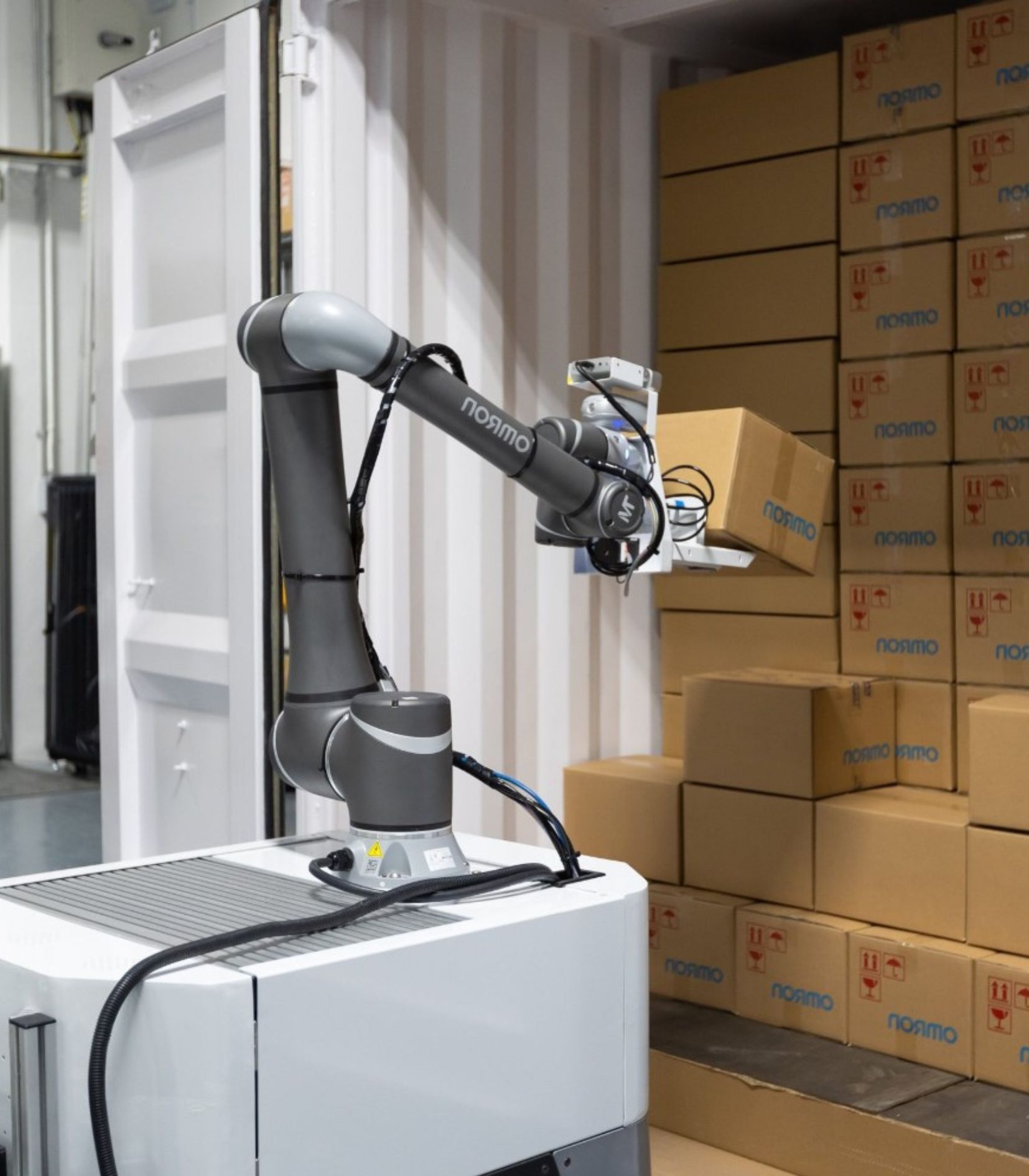 Logistic Solution
Mile-long conveyors always face challenges like throughput volume, processing time control, product motion control (acceleration/deceleration), rising operational costs, and labor shortages. Omron's MX2, with its exceptional control capabilities, offers high reliability and durability, resulting in increased uptime and reduced maintenance costs for your warehouse operations.
Conveyance and Sortation Systems
Reliable solutions to ensure accuracy, safety and maximum uptime in the operation of conveyors and sorters.
Inbound and Outbound Solutions
Our robotic solutions address the need for flexible floor space utilization, seasonal labor requirements, and maximize warehouse capacity.
Warehouse Automation
In logistics, addressing challenges like packaging waste, sorting speed, robot safety, barcode protection, and bin-picking complexity is crucial. To optimize, prioritize efficiency without sacrificing safety. Omron provides an innovative order pack out and picking solution to streamline logistics.
Additionally, storage control faces challenges due to increased automation, such as complex WMS and WCS integrations, safety concerns, precise positioning, order accuracy, and streamlining processes to boost productivity and reduce errors. Omron offer full solutions for storage control to address these challenges effectively.
Order Pack Out
Streamline the packaging and preparation of orders for shipment, reducing errors and improving productivity.
Order Picking
Omron solutions can help automate the most time-consuming and labor-intensive part of warehouse operations.
Storage
Storage solutions to optimize space usage in modern warehouses using safety, motion and sensing technology.