Every day, the enterprise and public safety customers rely on effortless and reliable communications to keep business thriving and communities safe. They call it their lifeline. At Motorola Solutions, the company not only build that lifeline – with mission-critical services, software, video and access control, backed by secure, resilient land mobile radio communications – Motorola Solutions advance it every day through their commitment to innovation. Their drive for continuous innovation and partnership with the customers enables them to be ready – in the day-to-day moments, and in the moments that matter most.
Since 1928, Motorola Solutions has revolutionized communications – creating innovative, mission-critical communication solutions and services that help public safety and commercial customers build safer cities and thriving communities.
MOTOTRBO™ Ion Rugged Smart Radio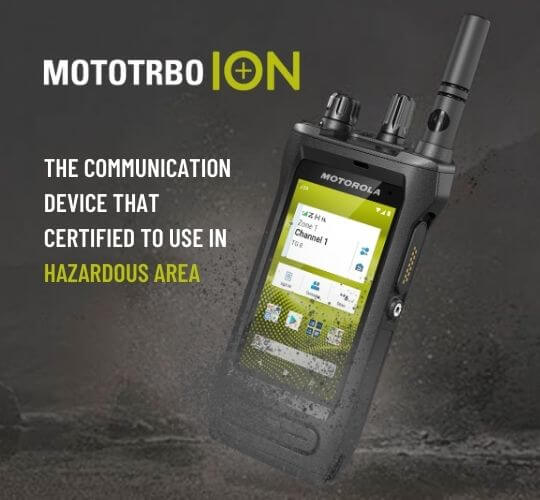 MOTOTRBO™ Ion is the first business-ready communication device with all-on voice and broadband data capabilities. With MOTOTRBO Ion, teams stay connected across networks and devices.
Features:
Apps are On
Dependability is On
Connectivity is On
Uptime is On
Security is On
Read More
A rugged LTE handheld device built for enterprise and public safety
The Evolve handheld LTE device combines intuitive user experience and open platform architecture with the ruggedness and reliability expected of a critical communications device. Evolve enables seamless communications across different locations and networks.
Features
Resilient and rugged
Intuitive user experience
Seamless connectivity
Open architecture
Mission-Critical
Read More