UP TO 70% SUPPORT FOR SMEs Energy Efficiency Grant (EEG) For LED Lighting Solutions
Food Services, Food Manufacturing, and Food Retail Sectors
What is the Energy Efficiency Grant (EEG?)
The Energy Efficiency Grant (EEG) was launched in September 2022 and aims to help local SMEs within the Food Services, Food Manufacturing or Food Retail sectors.  These sectors have been affected by higher electricity prices, and are still recovering from the significant impact of COVID-19.  The objective of this grant is to help these SMEs cope with rising energy costs while working towards the Singapore Green Plan 2030, through co-funding investments in more energy efficient equipment.
The grant includes financial support to adopt preapproved energy efficient equipment in the following categories:
LED lighting
Air-conditioners
Cooking hobs
Refrigerators
Water heaters
Clothes dryers
Utilising the Energy Efficiency Grant (EEG)
The grant application window for the EEG is from 1 Sep 2022 (7:00AM) to 31 Mar 2024. 
Companies will have up to 1 year from the time an application is approved to purchase and install the equipment, and submit claims for reimbursement
Receive up to 70% funding support
Upgrade outdated equipment
Achieve sustainability targets
Invest in Long-Term Cost Savings
Who is Eligible for the Energy Efficiency Grant (EEG)?
Any SME can apply for the EEG, as long as they meet the following criteria:
Has a minimum of 30% local shareholding
Company's group annual sales turnover should not be more than S$100 million, OR company's group employment size should be no more than 200 employees.
Is a business entity registered and operating in Singapore in the Food Services, Food Manufacturing or Food Retail sectors as defined below:

Food service companies must have valid Singapore Food Agency (SFA) licences and be classified under SSICs 56 or 68104.
Food Manufacturing companies must have valid SFA licences and be classified under SSIC 10 or 11.
Retail companies that are classified under SSIC 47.
Energy Efficiency Grant (EEG) Application Process
2. Receive a Quotation
We will issue you a quotation, which will be used in your application on the Business Grants Portal.
4.  Purchase Equipment
Once your application has been approved, you have one year from the date of approval to purchase and install your equipment.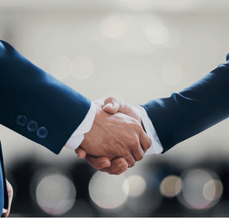 Trusted Brand Partner
We are a distributor of pre-approved Energy Efficiency Grant (EEG) LED lighting equipment, including Philips Lighting.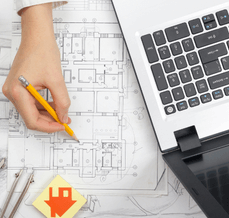 Professional Service
As an industry leader for over 65+ years in the replacement lighting industry, we are experts in recommending energy efficient LED lighting.  You can expect a highly effective lighting proposal eligible for the EEG, while our team ensures the benefits of the grant are maximised.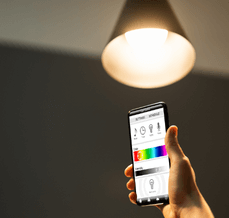 Explore Alternative Lighting Solutions
Our team of lighting specialists can share about the latest trends and technologies in F&B and industrial lighting.  Speak to our team today about energy efficient LED lighting, connected lighting, and other lighting solutions that may improve your overall operations & cost savings.
Our Relevant Project References