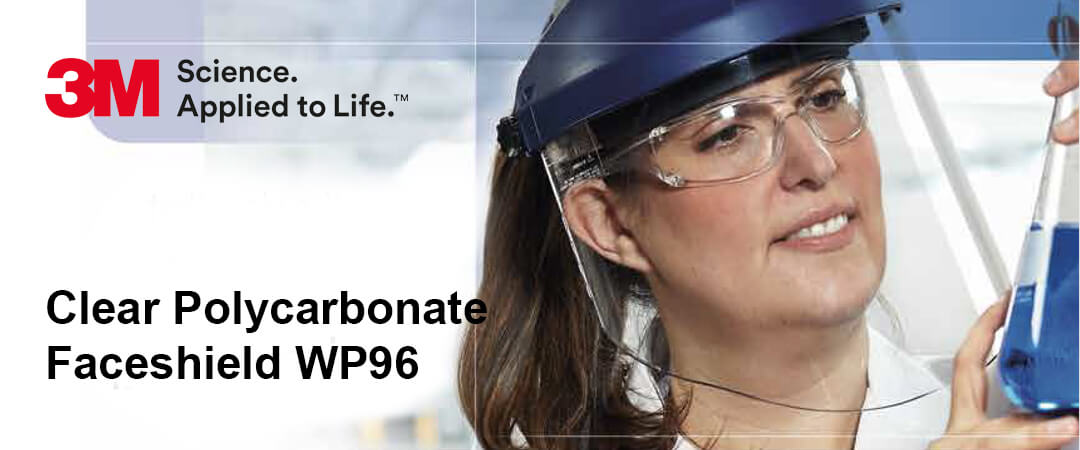 Clear Polycarbonate Faceshield WP96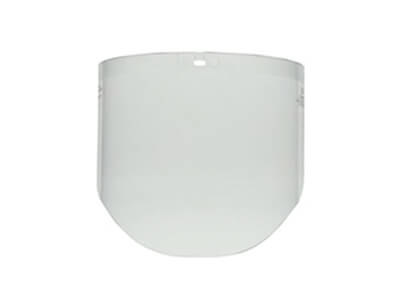 3M™ Clear Polycarbonate Faceshield with molded polycarbonate faceshield provides an impact head and face protection in working environments with sparks, chips, and debris. Meets requirements of an ANSI Z87.1-2003.
Molded polycarbonate faceshield provides impact protection

Mounts quickly to 3M headgear (sold separately)

Installation to headgear requires no tools, snaps or cams

Developed for use in metalworking, utilities and many other industries

Meets the high impact requirements of ANSI Z87.1-2003

Requires protective eyewear, sold separately.

Size: 9\" tall x 14.5\" wide x 0.08\" thick.
I'm Interested
Versatile. Adaptable. Durable.
The 3M™ W-Series Faceshields offer optical clarity and high-performance durability in unpredictable environments that involve exposure to impact hazards and flying debris.













3M™ Head and Face Protection
3M offers complete solutions for head and face protection. Components can be combined to accommodate the needs of your application or environment.
The 3M™ brand is synonymous with innovation and technical precision. 3M are at the leading edge of head and face protection because they have the ear to the ground. 3M understands the nuanced needs of different market segments, and constantly elevates the standards of personal safety for a wide range of industries.
3M design and produce hard hats, faceshields, combination systems and accessories to meet a diverse spectrum of needs. They are committed to producing consistently reliable, user-friendly products – and that commitment is demonstrated by each offering in their varied catalog.
3M head and face products help deliver protection, comfort and performance.