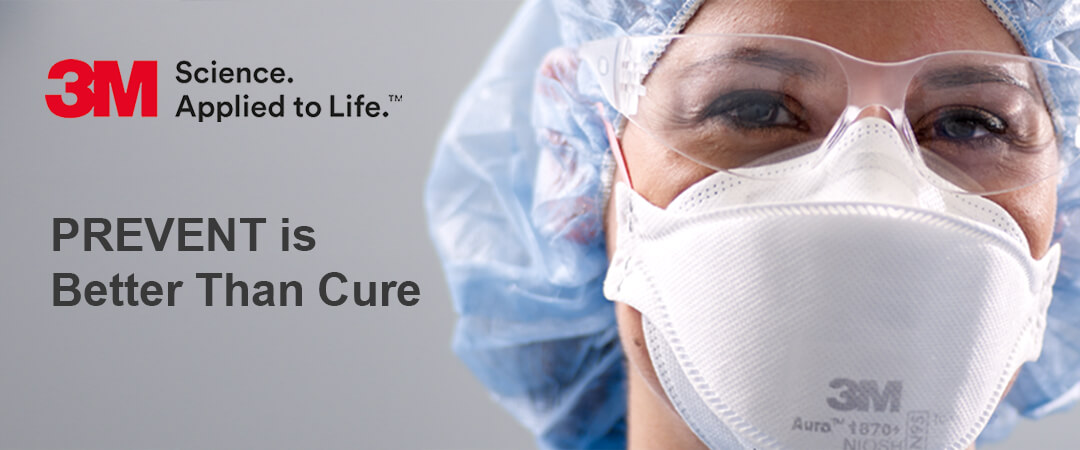 What are disposable respirators?
According to American Thoracic Society, disposable respirators aka disposable masks fit over the nose and mouth. They remove very small particles from the air you breathe. These particles include germs (like viruses, bacteria, and mold) and other kinds of dust. Disposable respirators do not have replacement parts. They are meant to be thrown away after use.
Is a disposable respirator the same as a surgical mask?
While disposable respirators look similar to masks used during surgery and other medical procedures, the two are designed for very different purposes. Surgical masks are primarily made to keep particles breathed out by the wearer – for example, saliva or mucus – from contaminating the work environment. Respirators, on the other hand, protect the wearer against potentially hazardous particles created by the work environment.
When should I wear a disposable respirator?
A disposable respirator should be worn:
when in a moldy building, such as after a flood
when visiting or caring for someone in the hospital with tuberculosis
if recommended during an outbreak of influenza ("flu") or other infection
if recommended by your doctor
if required in your workplace
Some people may choose to wear a disposable respirator when doing dusty work in the yard or home.
3M also offering half or full facepiece reusable respirators help protect against both particles and/or gases and vapors.
3M Disposable Respirators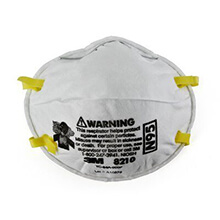 3M™ Respirator 8210
Breathe easier! Advanced Electrostatic Media technology enhances particulate capture while reducing breathing resistance. Designed with welded strap attachment for greater durability, soft nose foam for more comfort, and adjustable noseclip to help ensure a secure custom seal.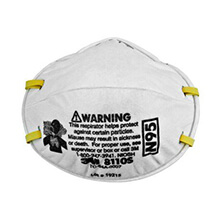 3M™ Particulate Respirator 8110S
Small size version similar to classic 8210 N95 mask/respirator. 8110S designed to help provide comfortable, reliable worker respiratory protection against certain non-oil based particles.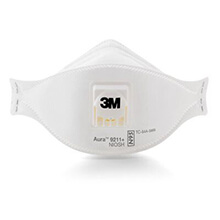 3M™ Aura™ Respirator 9211+
Comfort meets convenience. Three-panel respirator that's suited for work situations involving heat, humidity, or long periods of wear.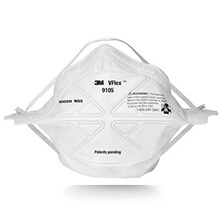 3M™ VFlex™ Respirator 9105
The economical 3M™ VFlex™ Particulate Respirator's proprietary V-shaped pleats help make breathing easier, expand to provide a comfortable seal, and flex with mouth movement for easier talking. Available in two sizes.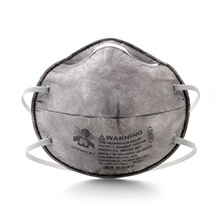 3M™ Respirator 8247
Helps provide comfortable protection against certain oil and non-oil based particles – including those with nuisance levels of organic vapors, such as solvents, degreasers, and resins.