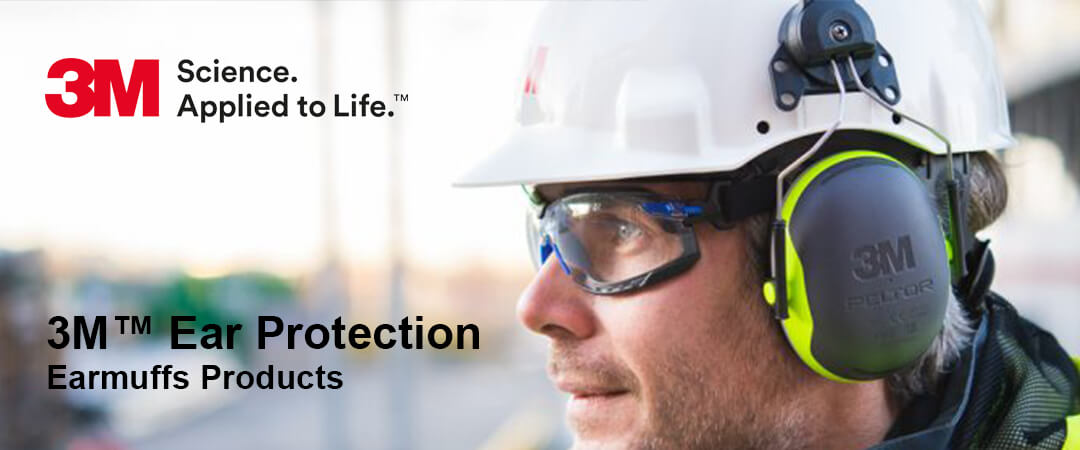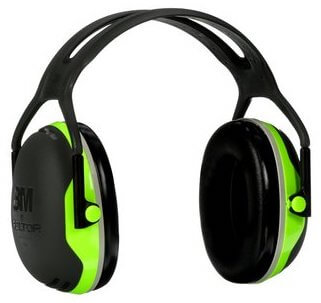 3M™ PELTOR™ X Series Earmuffs are designed for comfort and excellent noise reduction during tough jobs where loud sounds are frequent. Available in over the head, hard-hat-attached models, and behind the neck models, they are designed to adapt to the requirements of the work. Featuring an adjustable cup that angles to help create a customized fit for the worker. Electrically insulated options available.
Features a twin-band design to help reduce heat build-up

Noise reducing earmuffs feature 3M™ proprietary foam cushioning for lasting comfort

Noise Reduction Rating (NRR)  25-31 dB* 

Adjustable earcups tiltto help create a personalized fit

Durable, long-lasting ABS plastic cups with soft overmolding are designed to perform even in tough work conditions

Test compatible with 3M™ E-A-Rfit™ Validation System

Industrial earmuffs feature bright colors so supervisors and jobsite managers can visually verify hearing protection compliance

Wide, soft foam ear cushions designed for high comfort and an effective seal with the head
I'm Interested
The challenge of hearing protection
Millions of workers are exposed to hearing hazards every year, and even though OSHA regulations and NIOSH recommendations in the U.S. require protection, occupational hearing loss is still the number one reported worker illness in manufacturing.
You can advance your hearing conservation program with a customized and comprehensive approach to the hearing protection challenge. Implementing a solution that really makes a difference begins with an understanding of the hazards, the regulations, and the factors that impact protection.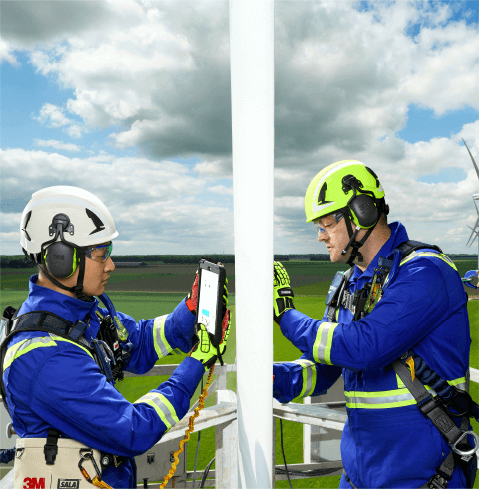 Compare 3M™ Earmuffs Product
3M™ PELTOR™ X4 Earmuffs X4A/37273(AAD)

3M™ PELTOR™ X5 Earmuffs X5A/37274(AAD)

3M™ PELTOR™ Hard Hat Attached Electrically Insulated Earmuffs X5P5E

3M™ PELTOR™ Hard Hat Attached Electrically Insulated Earmuffs X4P5E

3M™ PELTOR™ Optime™ 105 Earmuffs H10B, Behind-the-Head

3M™ PELTOR™ Optime™ 105 Earmuffs H10P3E, Hard Hat Attached

NNR
27 dB*
31 dB*
31 dB*
25 dB*
29 dB*
30 dB*
Over-the-

Head Earmuffs

✔ 
✔ 
✖
✖
✖
✔ 
Hard Hat Attached Earmuffs
✔ 
✔ 
✔ 
✔ 
✔ 
✔ 
Color
Light Green
Black
Black
Black, Chartreuse
Black, Red
Black, Red