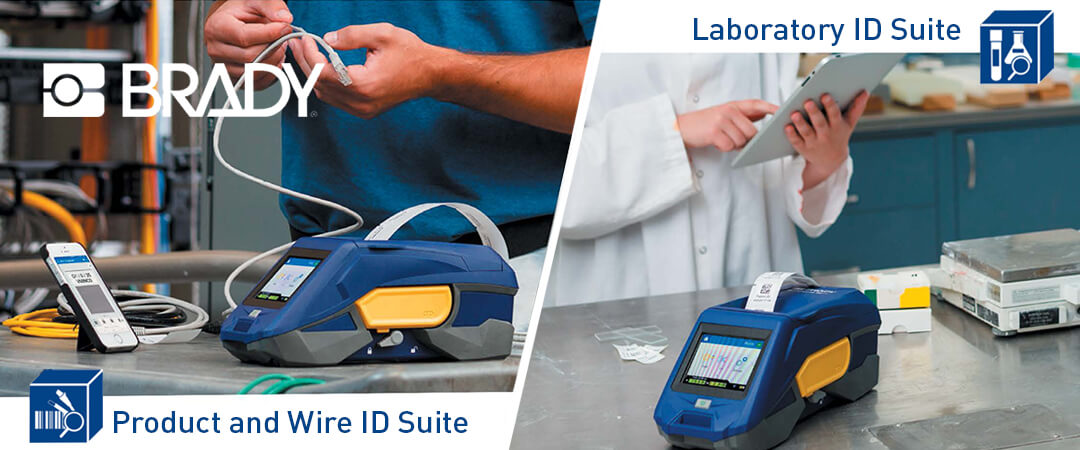 Lab & Product Wire Label made simple …
Brady M611 Promotion for Dual Application
Sounds easy, and it is. This deal gets you printing faster and easier than ever before. And that's the right way to take care of your business.
Promotion Period: valid until 31st July 2020 (Promo extended to 31st October 2020!)
High Performace – get better print quality and finish your work faster with your new printer
Bigger print jobs — High volume? No problem, with your new printer
Versatile — design, edit and print up to 2" labels with your new printer
If your business needs more flexibility, let the M611 provide the solution. They'll grow with you, offering their higher-volume capabilities for jobs that need slightly wider label widths:
Datacom
Electrical
Wire and cable
Manufacturing
General identification
Laboratories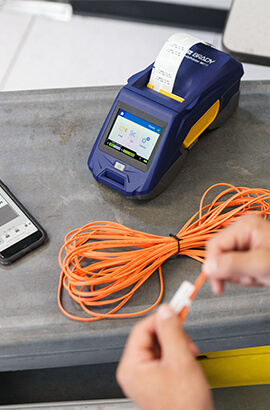 Get a M611 with BWS LAB or PWID Suite at 50% off when you purchase 8 label cartridge.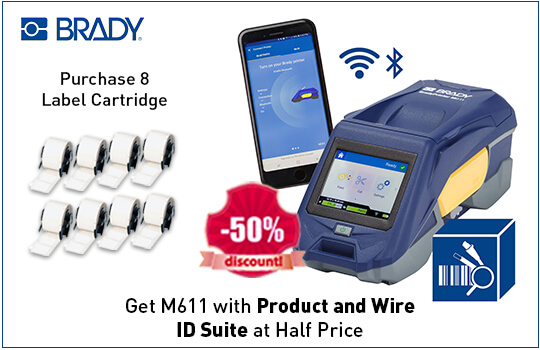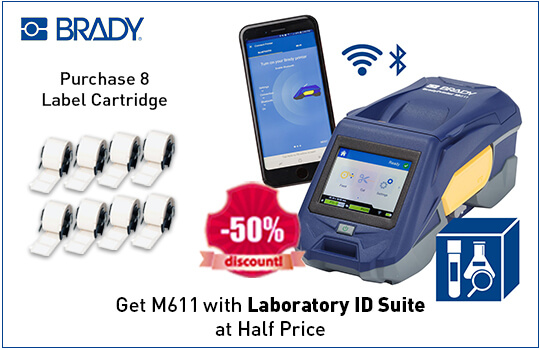 I'm Interested
Step 1
Choose your Printer with relevant suite desired
Consumables tapes between Lab and Non-Lab application
For M611 with Brady Workstation Laboratory Identification Suite, choose your tape from these B-Material B-403 B-461 B-481 B-488 B-490 B-492 B-494 B-498 B-499 B-7425
For M611 with Brady Workstation Product & Wire Identification Suite, choose B-material that are not shown in above B-material range for general Product & Wire Identification application
Step 2
Combination of Tapes & Ribbons totals to 8 quantity to qualify for printer discount.
Brady M611 Printer Overview
The BradyPrinter M611, paired with Brady Workstation desktop or mobile software, is your print-from-everywhere solution.
Don't redefine your lab workflow, refine it with the BradyPrinter M611 Mobile Printer and the Express Labels Laboratory app. Data-driven, cloud-distributed label sets make hand-labelling samples quick, easy, clean and organized.