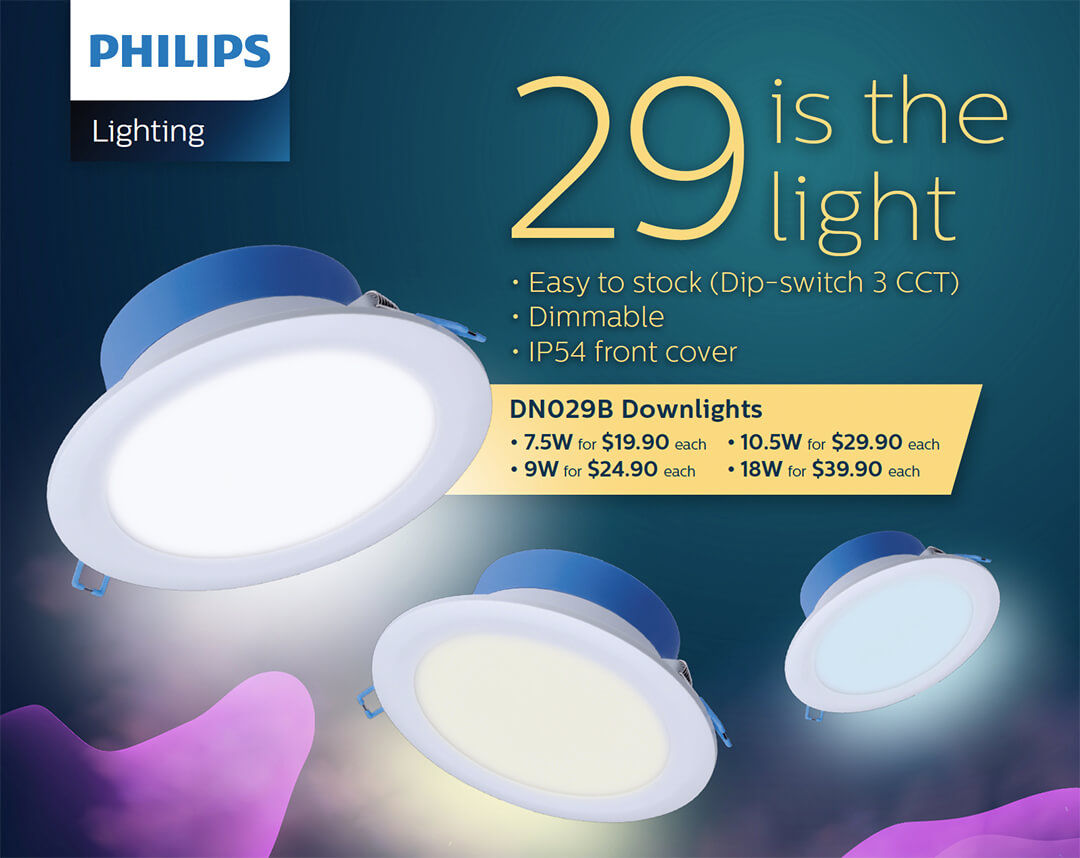 Philips SmartBright Downlight DN029B
The new Philips SmartBright downlight offers an exceptional value, CCT selector and dimming solution. Available in four sizes to suit a wide variety of standard applications. This is a real professional choose for everyday lighting installations.
Wide range of lumens – 800/1000/1200/2000lm
4 cut out sizes available – D90/D120/D150/D200
3 Colour temperatures settings –one device for many applications
Energy efficient – >105lm/W
Dimmable – Trailing/leading edge
IP54 – Suitable for bathroom, under eaves/canopy areas
Tri – color and dimmable
30,000hours lifetime/ 2 year warranty
Pre – wired with plug
IP54 for the front cover
Purchase Philips DN029B Downlight and Stand A Chance to be the Lucky Draw Winners

1st Prize: Apple iPad Air (worth $879 each) x 1 set
2nd Prize: Tool Box (worth $500 each) x 1 set
3rd Prize: Apple Airpods Pro (worth $259 each) x 1 set
Consolation Prize: Grab Vouchers (worth up to $100 each) x 40 sets
How to Participate in the Lucky Draw?
Step 1:
Buy Philips DN029 Downlights (7.5W / 9W / 10.5W / 18W)
> Promo now: Buy 5 and Get 1 for Free
Step 2:
Scan the QR code to submit the purchase receipt to qualify.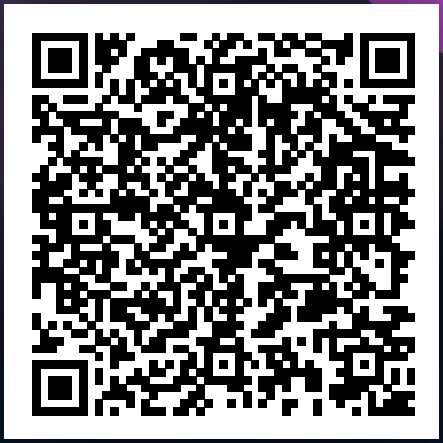 This contest is runs from 1st Aug 2021 to 31st Oct 2021.
Lucky draw winners will be announced in November 2021.
Only Philips DN029B LED Downlight Products purchased at selected retailers are valid for this contest.
This contest is open to all persons currently residing in Singapore, over 18 years old, except employees of Signify Singapore Pte Ltd, its distributors and their immediate families or anyone connected with this promotion.
Each downlight in a single receipt is one lucky draw entry but same receipt will be forfeited if used to participate again. 1 downlight is equals to 1 lucky draw entry & one receipt may have more than 1 downlight.
Each participant is only entitled to one set of prizes in this contest.
Signify Singapore Pte Ltd reserves the right to verify the eligibility of each participant & verification of information will be required for winners.
Prizes are subject to change based on availability of products at the point of redemption.