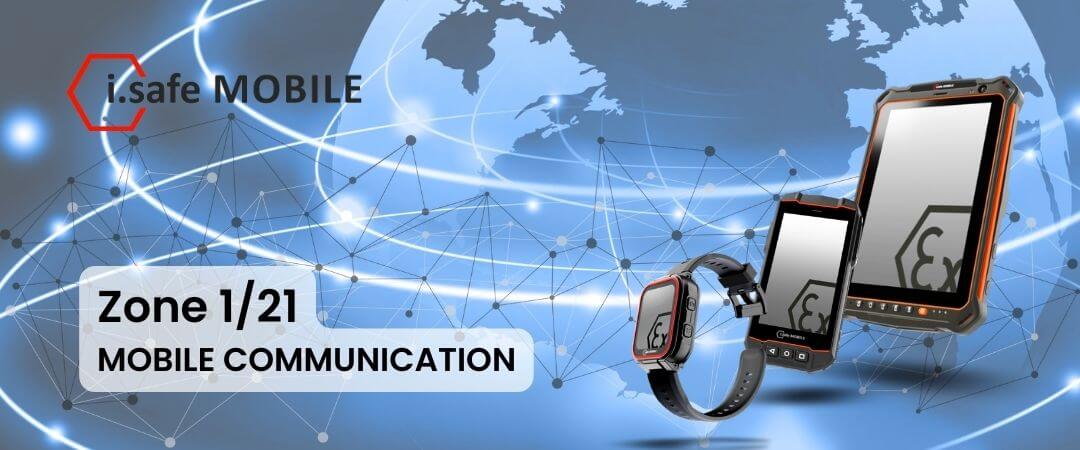 Explosion Proof Devices from i.safe MOBILE
Explosion-proof, mobile communication devices from i.safe MOBILE enable you to exchange information safely under critical conditions. With their robust mobile phones, smartphones and tablets, you are on the safe side both in potentially explosive atmospheres and in harsh outdoor environments. All devices are certified to IP68 and are therefore dust and water resistant. Furthermore, they comply with the military standard MIL-STD 810G. The high temperature resistance enables reliable operation even in extreme situations.
High-quality Ex mobile phones, Ex smartphones or Ex tablets are available for explosive atmospheres of zone 1/21 and zone 2/22.
For mining, they have Ex devices of category M1 ready for you. The mobile, robust communication devices of the RG division without Ex classification can cope with rough everyday industrial use.
International Certifications
The ATEX product directive applies in the European Union and the IECEx standard internationally. The approvals of i.safe MOBILE's Ex devices are based on these standards and they are the basis for further country-specific approvals.
In addition, you will find Ex devices that meet the worldwide regulations of American and Asian countries as well as Russia and are approved according to the standards applicable there.
All i.safe MOBILE devices are based on the Android operating system, are equipped with technical standards such as Bluetooth and Wi-Fi, and offer a wide range of additional functions.
These include individually assignable buttons, the SOS button, preparation for Push-to-Talk and Loneworker Protection (LWP), amplified loudspeakers, Near Field Communication (NFC) or displays that can be operated with gloves.
For areas with a high risk of explosions and/or with a high incidence of combustible dust
In potentially explosive atmospheres, Ex-protected communication devices are mandatory. i.safe MOBILE phones, smartphones and tablets are, among other things, certified according to ATEX and approved for Zone 1 for gases and Zone 21 for dust. In addition, the devices provide other internationally relevant explosion protection approvals such as IECEX, CSA, EAC, etc. The intrinsically safe devices can therefore be used in areas where an explosive atmosphere is likely to occur during normal operation.
IS530.1 Industrial Smartphone
The high-performance industrial smartphone can be used in a variety of ways thanks to the ISM interface. Additional modules such as an RSM, PTT headsets, the professional IS-TH1xx.1 barcode scanner and the thermal camera IS-TC1A.1 make the IS530.1 a high-performance multifunctional device. The smartphone is Android Enterprise Recommended, zero-touch capable and MDM compatible.
Advantages
Universal, 13-pin ISM (multifunctional) interface for connecting additional devices for a wide range of applications
Android Enterprise Recommended
Zero-touch capable
MDM compatible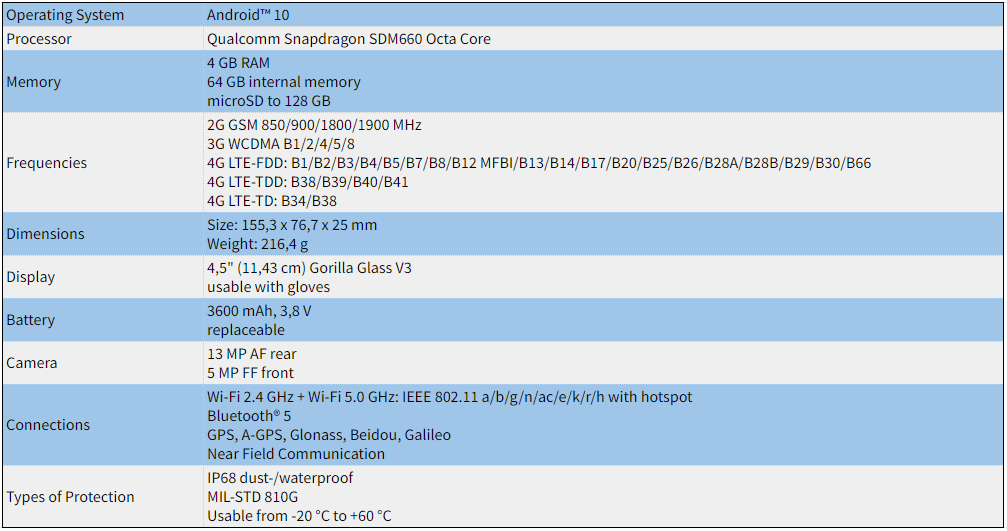 IS930.1 Intrinsically Safe Tablet
The robust and powerful tablet of the Industry 4.0 generation is Android Enterprise Recommended and, thanks to its zero-touch functionality, can be used quickly and is ideally suited for maintenance applications in the IoT environment. The 8-inch display, two freely programmable buttons, a long-life battery, a practical hand strap and a separate leather bag with a shoulder/belt or carry strap system are further highlights.
Advantages
Ideal for IoT maintenance applications
Android Enterprise Recommended
Zero-touch capable
High-performance device, ideal for Industry 4.0 applications
Easy to use and easy to carry and hold thanks to the hand strap
Individually programmable buttons
Display can be operated with gloves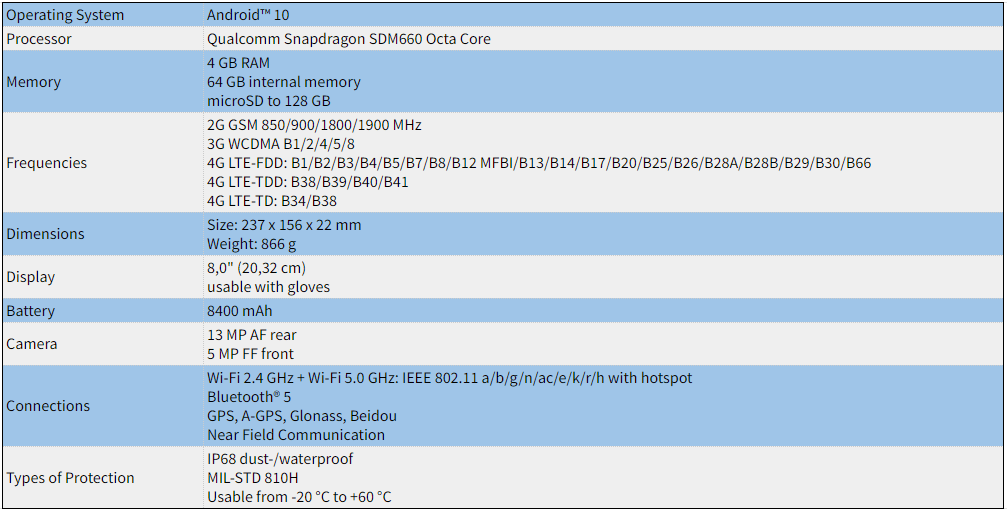 IS-SW1.1 Industrial Smartwatch
The world's first explosion-protected industrial smartwatch for ATEX/IECEx zones 1/21 complements the i.safe MOBILE overall portfolio and can be used in a highly flexible way for employee safety and organisation in the company. Coupled via Bluetooth with the i.safe MOBILE devices, it functions as a supplementary hand-free display on the wrist for displaying important messages, hazard messages and measured values. The IS-SW1.1 enables vital signs to be monitored, an emergency call to be made with GPS location and can emulate RFID smart cards for convenient access control.
Advantages
GPS positioning
Collecting vital data
NFC time recording and access control
SOS button for emergencies