Evolve Your Communication by Converging Voice & Data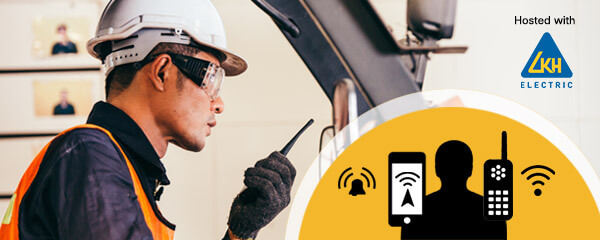 Date     : 27 July 2022, Wednesday
Time    : 10:30am to 1:00pm inclusive of lunch
Venue  :  3 Sakra Road, #02-04 Oasis @ Sakra
Lunch and free gifts will be provided for all the attendees. 
As seats are limited, please confirm your participation as early as possible for further arrangement. Thank you.
Register Now
About Motorola I.S. Smartphone
In the energy and chemicals industry, workers face daily challenges of working in hazardous environments, loud background noise, and long distances or remote locations with weak signal coverage.
Attend this event to find out how you can improve safety and security across your work sites by ensuring workforce communication is not compromised. Connect with experts as they share how Motorola Solutions deliver an end-to-end technology ecosystem that unifies voice, video, data and analytics in the business critical communication. Get your questions answered while you browse an exciting showcase of innovations for tomorrow.
Motorola I.S. Smartphone, EVOLVE
Certified to use in Hazardous Location
No coverage issue
Predictable costing. The flexibility to work out an upfront 3 years plan.
No limitation on number of channels
Use as mobile phone for emergency contact point
INSTANT Deployment
GPS tracking function