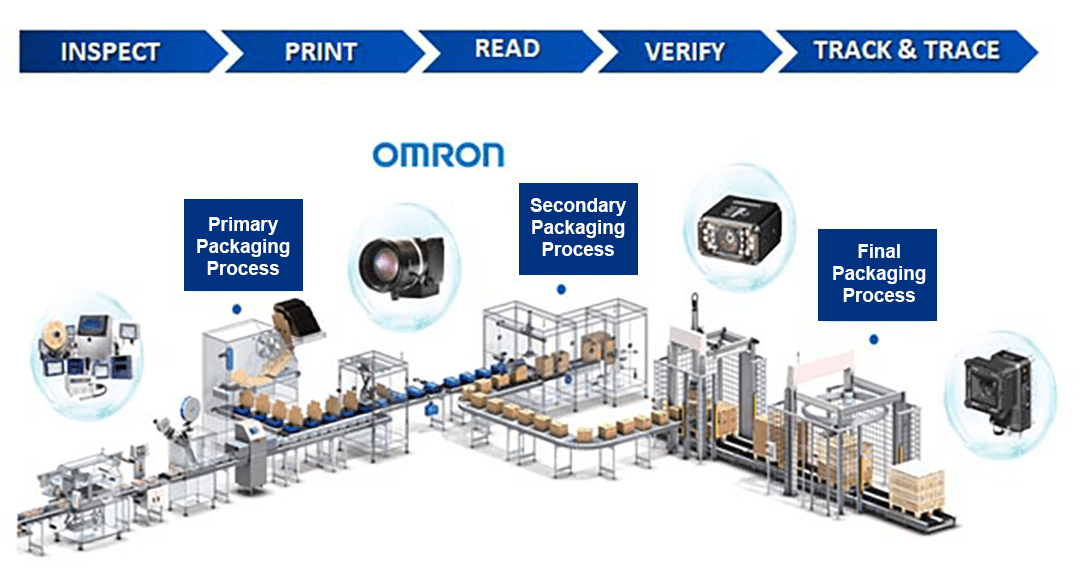 Omron Blockchain Traceability Solution
Our sister company, LKH Precicon and Omron have collaborated to provide a blockchain product traceability solution to support the industry 4.0 transformation journey for a wide range of industries, such as the pharmaceutical and manufacturing industry in Singapore. With the combined strengths of each organization, the solution provides a total end-to-end solution that is scalable and tailored to your needs.
Solution has been set up and ready for demonstration. Contact us today to resolve your pain point regards to the traceability issue. Book your appointment for a FREE demo now.
All Data sharing/carrier technologies
Wide range of vision systems from code readers, vision controllers to Smart cameras
Advanced machine vision systems for accurate identification, inspection and verification
High speed, low/high-resolution applications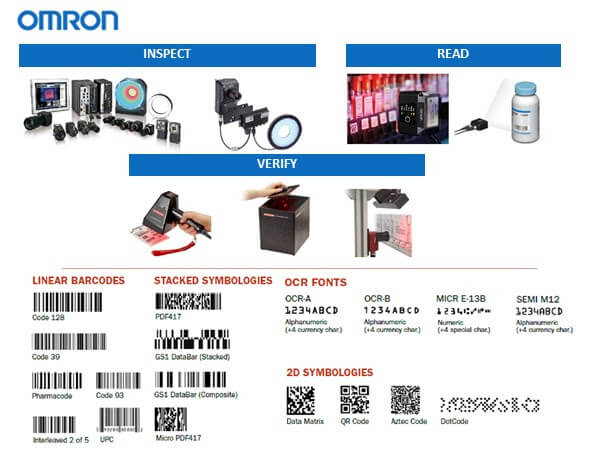 Network Architecture [Track & Trace Solution]
INSPECT VERIFY & READ with Omron Vision System
Traceability Solution with Omron NX Controller