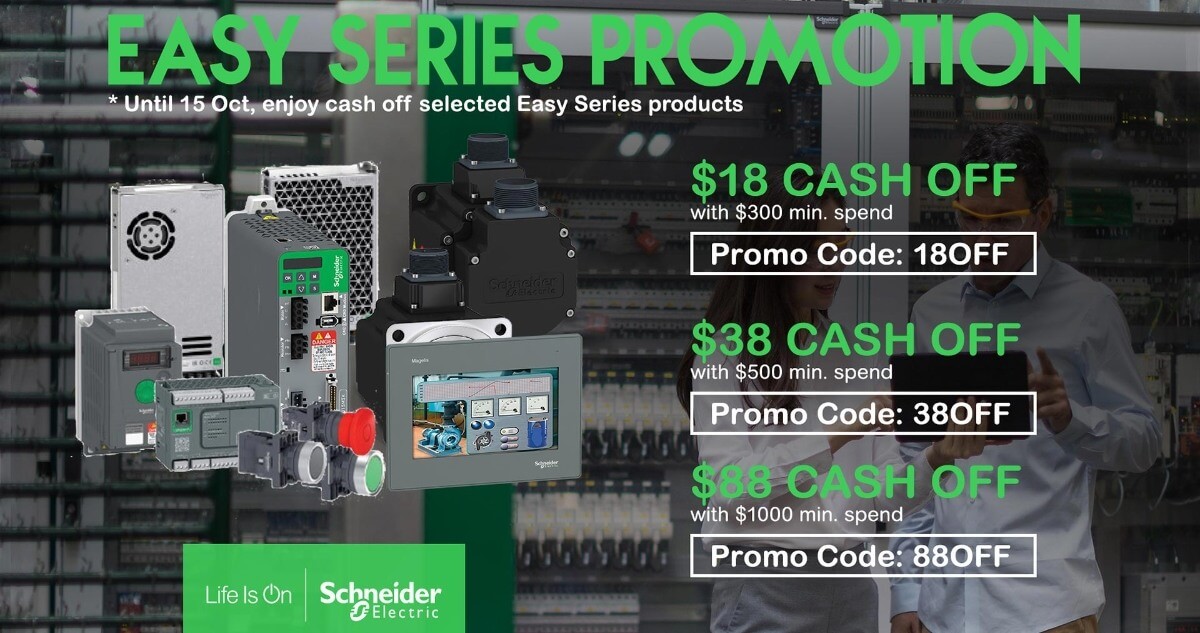 Good news! Limited Time Easy Series Promotion!
What's better than value-priced industrial automation products? Rebates!
From now till 15th Oct, enjoy Cash Off when you spend on selected models of our Easy Series! Here are the details:
• $18 cash off, with min. spend $300
• $38 cash off, with min. spend $500
• $88 cash off, with min. spend $1000
Don't wait any longer, get this special deal today!
Here are the products included in the promotion:
Easy Harmony XA2 Pushbuttons, Pilot Lights & Selector Switch
Easy Harmony XVG Tower Light
Easy GXU HMI
Easy ATV 310, 610 VSD
Easy Modicon ABL2 Power Supply
Easy Lexium 16, 26 Servo
Easy Harmony RXM Relay
Easy Modicon M100, M200 Logic Controller
Easy XCE, XCJ Limit Switch
Contact us today to receive your cash off!