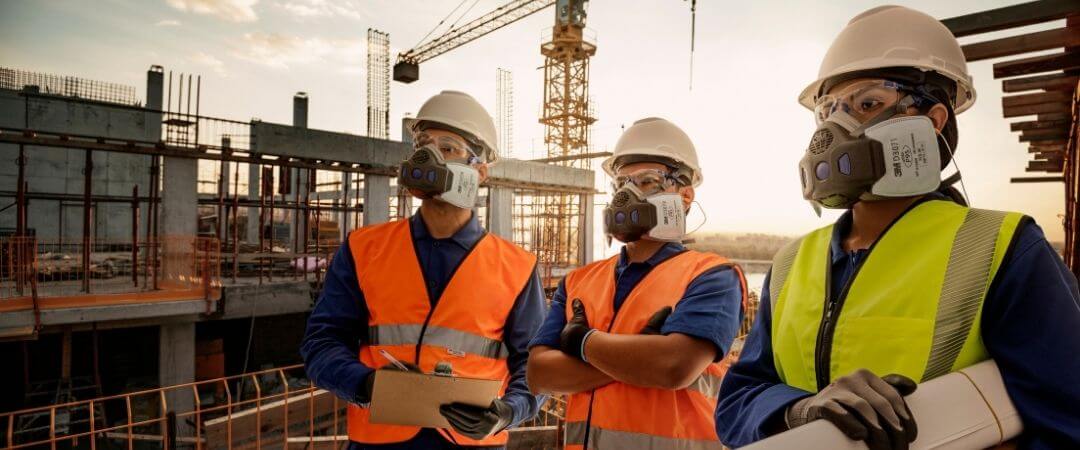 3M Secure Click Reusable Respirator HF-800 Series
Available in three sizes: small (HF-801SD), medium (HF-802SD) and large (HF-803SD)
Designed with smart and intuitive features, the 3M Secure Click Half Facepiece Reusable Respirator HF-800 Series helps protect workers from particulates and a wide variety of gases and vapours when used with approved 3M Secure Click filters and cartridges.
Speaking diaphragm designed to provide easier communication while working. 

The world's first quad-flow gas and vapour filter/combination cartridges system to assist with greater breathability and comfort. 

The innovative Secure Click connection

provides

confidence that filters/cartridges are installed properly.

Simply align the connections on the facepiece and cartridge and/or filter and push until you hear a click. 

T

he easy, one-touch, user seal check provides improved confidence that the respirator is being worn properly. 

Lower profile system designed for improved compatibility with certain welding and grinding shields. 

Patented silicon flex-joint faceseal for increased comfort and designed to sit lower on the nose bridge to help improve eyewear compatibility. The advanced silicone material also offers increased durability for extended facepiece life. 

Easy-adjust head cradle buckles provide two-way adjustability.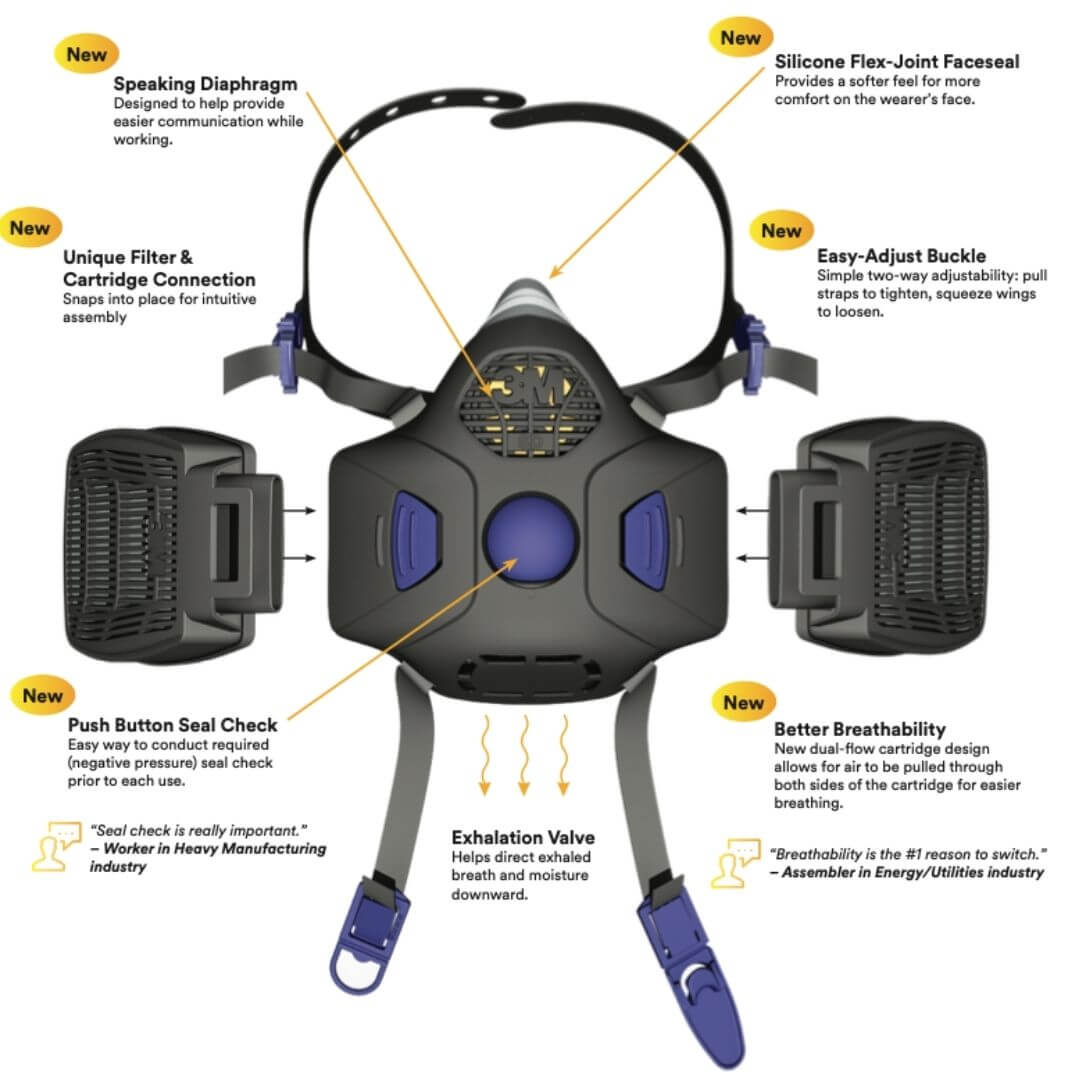 HF-800 Series half facepieces are NIOSH approved for use with D8000 Series cartridges and filters D3000, D7000, and D9000 Series against a variety of gases, vapours, and particulate hazards.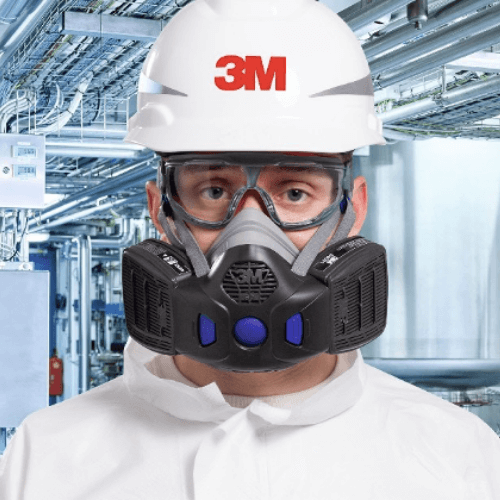 When properly fitted and used, these respirators may be used in contaminant concentrations up to 10 times the Permissible Exposure Limit (PEL) with approved 3M cartridges and filters. Not for use in environments that are immediately dangerous to life or health (IDLH) or in oxygen-deficient environments.
Assembly

Chemical Clean-up

Chipping

Chiseling

Cleaning

Furnace Operations

Grinding, Laboratories

Machining

Masonry

Painting

Pouring/Casting

Sanding

Sawing
Construction

General Manufacturing

Mining

Oil & Gas

Pharmaceutical

Primary Metals

Transportation