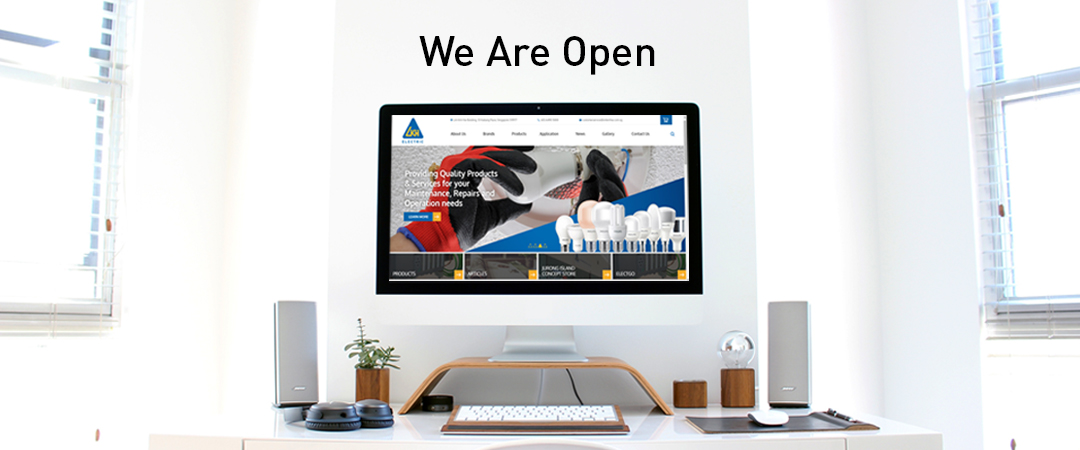 Dear Partners and Customers,
As an authorized distributor of Electrical, Control, Lighting, and Safety Products, our business is considered essential by the Ministry of Trade and Industry MTI. We are glad to inform you that we have received the approval to continue with business operations from 7 Apr 2020 to 4 May 2020.
To respond to the outbreak of COVID-19, we have developed and documented Business Continuity Plans to ensure minimal disruption to our business operations. During this time of unprecedented uncertainty, our key priority will be the health and safety of our employees, customers, suppliers, and business partners. We have stepped up our safety measures with the following actions:
Safety for our employees
All administrative employees have made arrangements to telecommute.
Our Logistics staff has been split into teams and will have staggered working hours.
A separate toilet has been arranged for external delivery personnel to use to reduce exposure to external parties.
Response to our customers
We will do our best to respond to our customers in a timely manner.
All direct lines have been forwarded to personal numbers and our customer service personnel are still able to reply to your queries.
Since the outbreak of COVID-19, we have been gradually increasing our stock levels anticipating possible delays in shipment and would be able to provide most of the common products consumed by our customers.
We assure you that Lim Kim Hai Electric will continue to operate optimally, whilst keeping within the boundaries that the government has stipulated to render all necessary support to you timely. During this period of time, all our employees are contactable through telecommute.
We appreciate your understanding and continued support during these challenging times.
Sincerely,
Mr ONG Wee Heng
Chief Executive Officer