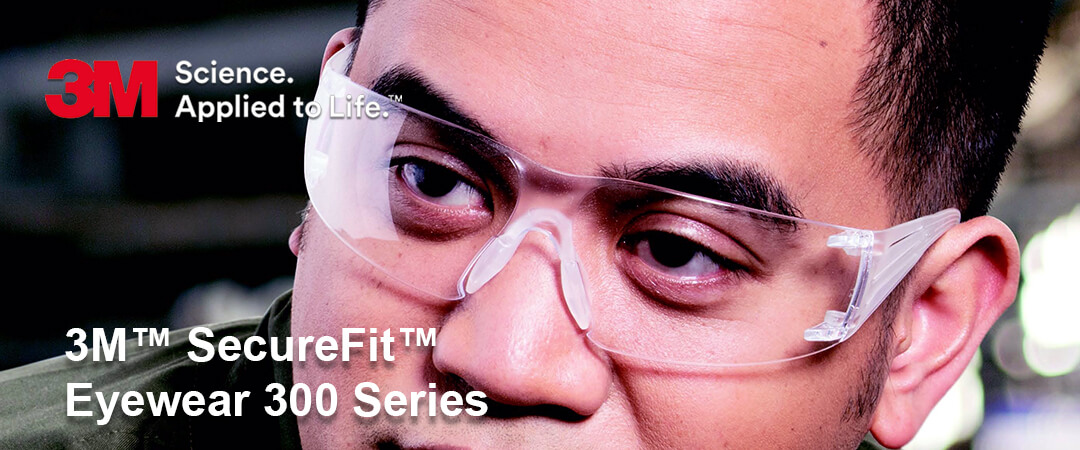 3M™ SecureFit™ Eyewear 300 Series
When it comes to eye protection, the right fit makes all the difference. The 3M™ SecureFit™ Protective Eyewear Alternate Fit SF300 Series features an adjusted lens angle and soft nose bridge designed to help accommodate tall cheekbone structure and low nose bridge height. Proprietary Pressure Diffusion Temple (PDT) technology further enhances comfort without compromising security.
Features of SecureFit™ Eyewear
3M Pressure Diffusion Technology allows temples to naturally adjust to individual head sizes eliminating the need to stock multiple frame sizes at worksites
At a weight of less than 1 oz., provides comfortable, durable, lightweight eye protection
Secure, snug fit keeps eyewear in place without slippage even when the person is in motion
Polycarbonate lenses absorb 99.9% UVA and UVB up to 380 nm and meet the requirements of CSA Z94.3 and ANSI Z87.1-2015
SecureFit™ Alternate fit protective eyewear expands the fit of eyewear to multiple face shapes and sizes with unique design adjustments such as lens angling angled to help accommodate high cheekbone structure and soft nose pads designed to help fit securely on a low nose bridge.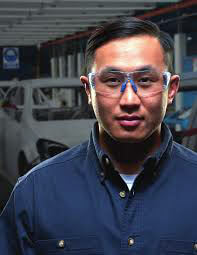 3M™ SecureFit™ 300 Series
Anti-scratch (AS) coating helps protect lenses from scratches, nicks and scrapes that can become distractions
Anti-fog (AF) coating helps keep lenses free of moisture in hot and humid conditions.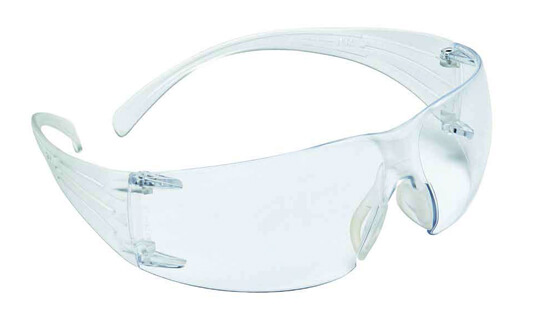 SecureFit™ SF301AS
Lens Color: Clear with Anti-scratch coating
3M ID Number: 70071729894
SecureFit™ SF301AF
Lens Color: Clear with Anti-fog
3M ID Number: 70071696887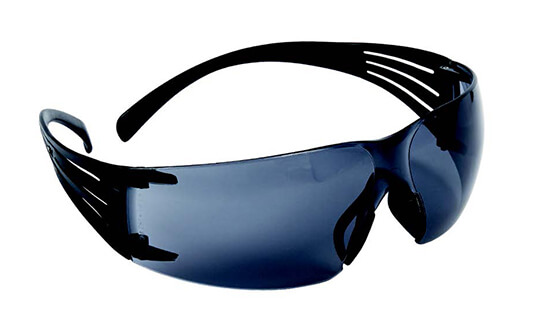 SecureFit™ SF302AS
Lens Color: Grey with Anti-scratch coating
3M ID Number: 70071696895
SecureFit™ SF302AF
Lens Color: Grey with Anti-fog
3M ID Number: 70071696903