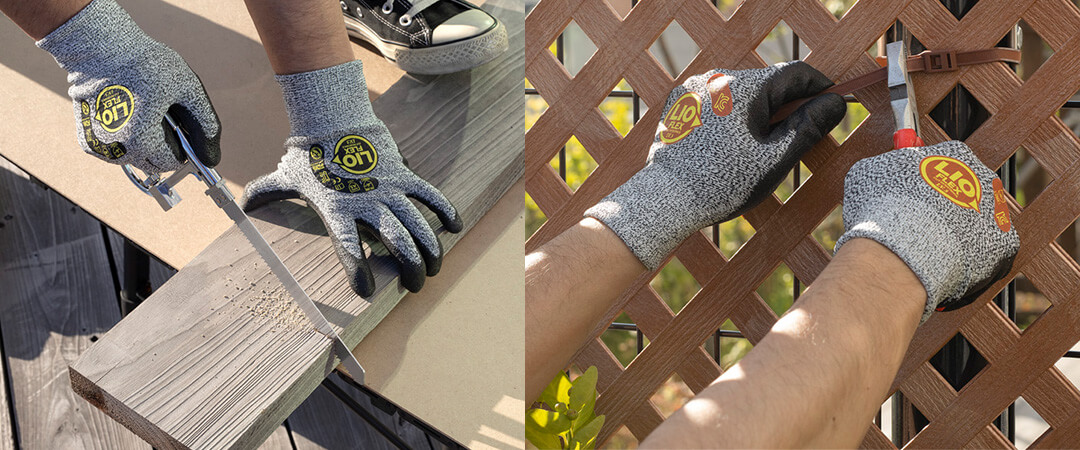 LIO Flex Cut Resistant Gloves
LIO FLEX Multi Purpose is DMF (Dimethylformamide) free glove. DMF can cause abnormal liver functions such as acute hepatitis.
LIO FLEX Cut Resistance protects your hands by upgrading the LIO FLEX Multi Purpose series with the cut-resistance option. LIO FLEX Cut Resistance is also DMF (Dimethylformamide) free glove. With these cut-resistant gloves, you can protect yourself from hazards & injuries at your workplace. If you work safe, your confidence soars.
They both provide excellent, bare hand-like fitting, with excellent flexibility. LIO Flex's technology enable shape memory performance which can minimize fatigue even over long working hours.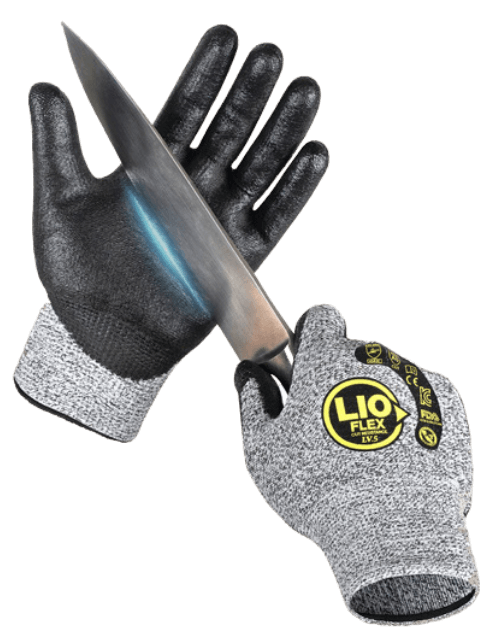 Details and Specifications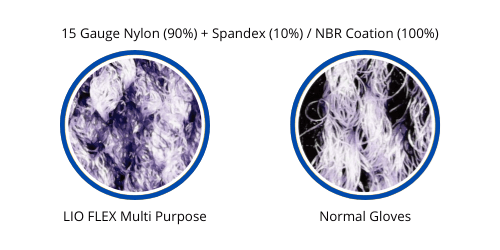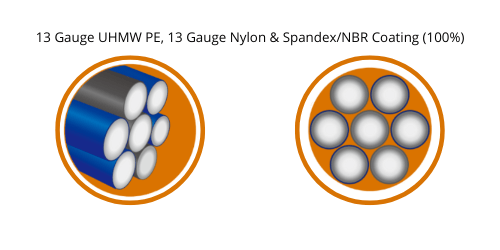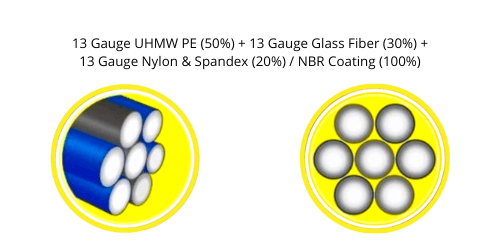 LIO FLEX gloves are made of dense fibers and provide a barehanded-like fit, minimizing wear on the material and extending usability over time.
LIO FLEX Cut Resistance features integrated durable yarn and glass fiber (for Level 5), providing resistance to lacerations from knives or other sharp objects.
Cut Resistant Glove Features
Multi purpose (Cut Level 1)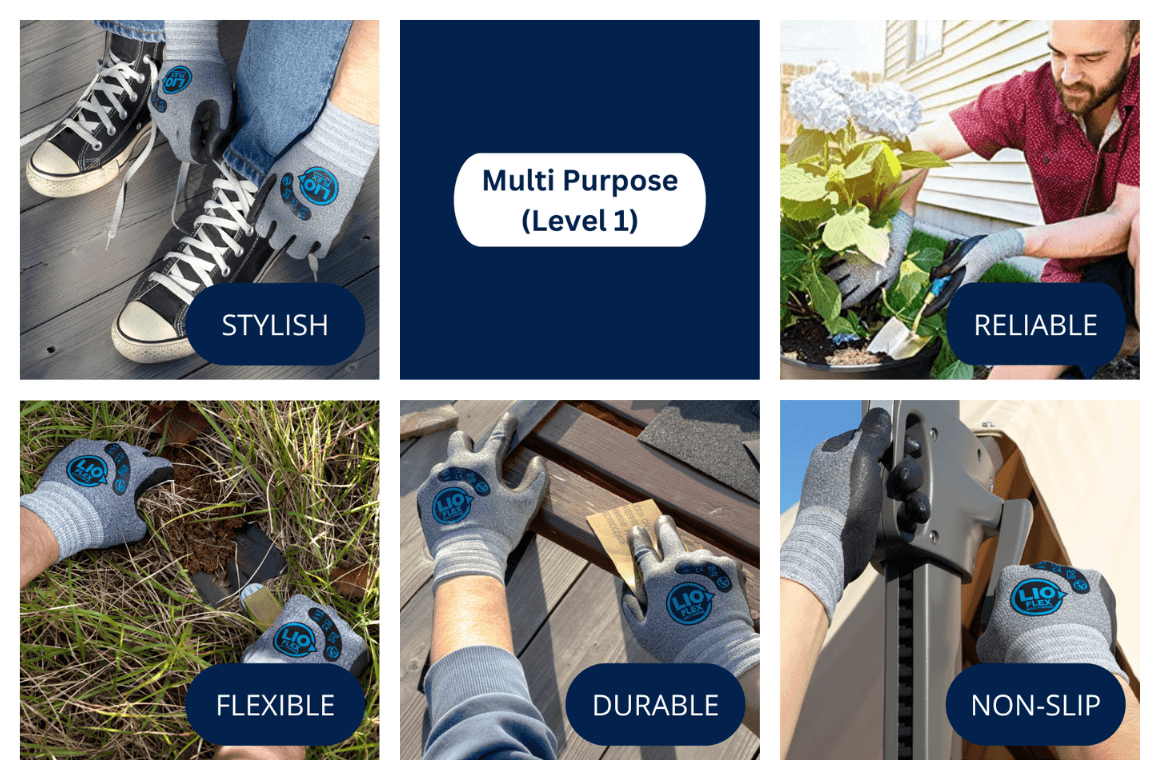 EN388:2003 – 4131
Universal Utility Gloves
Strength, Flexibility, Comfort
DMF-Free & Safe
Easy to Wear and Clean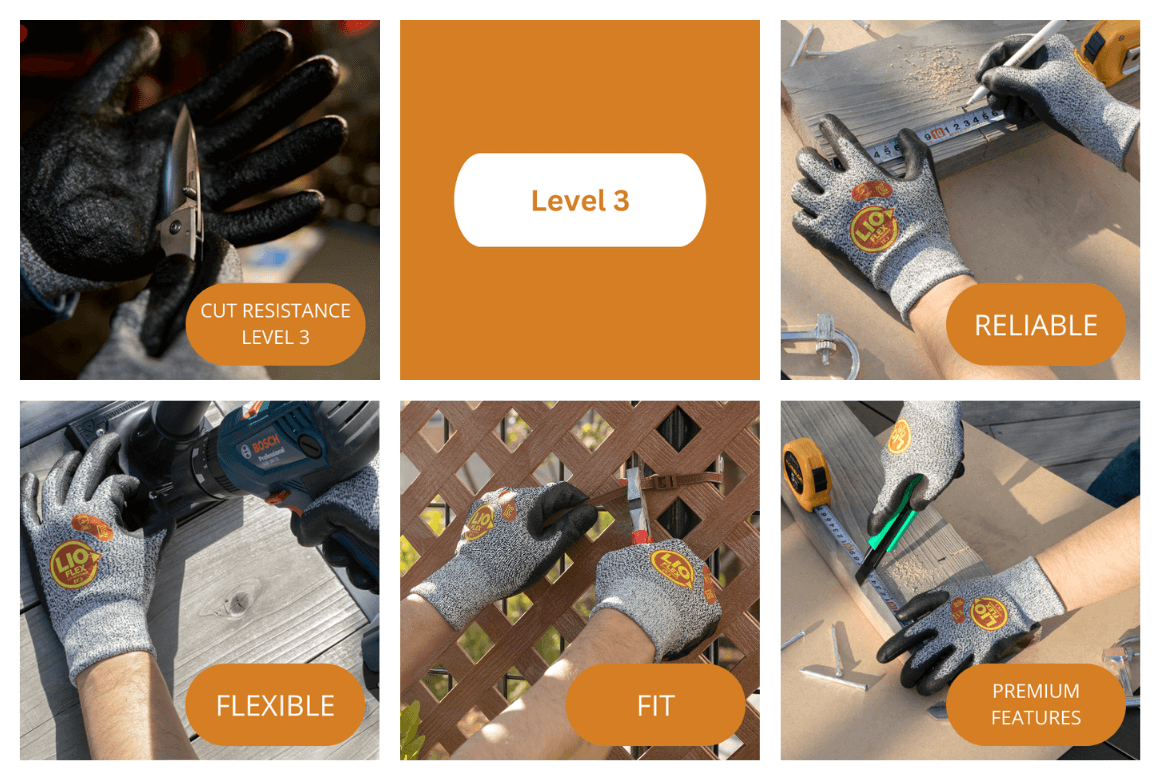 EN388:2003 – 4342
Cut Resistance Level 3
NBR-Coated for Firm Grip
Strength, Flexibility, Comfort
DMF-Free & Safe
Easy to Wear and Clean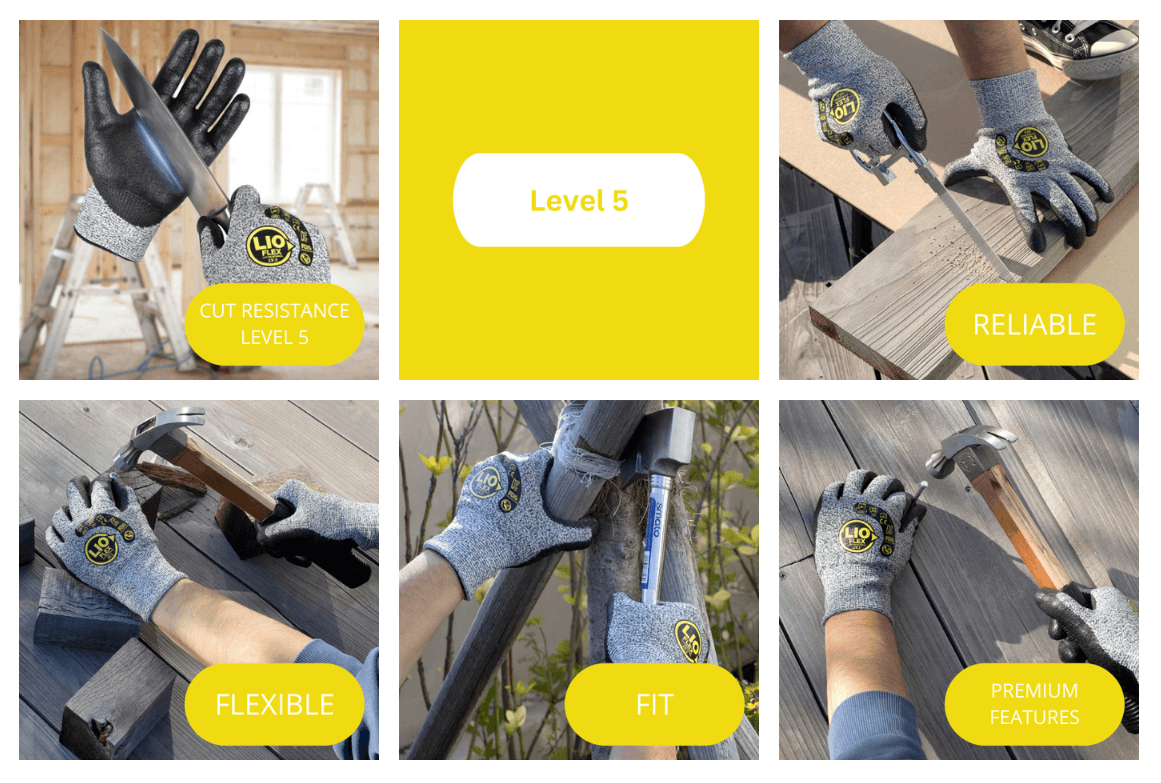 EN388:2016 – 4441E
ANSI CUT LEVEL A5
Cut Resistance Level 5
NBR-Coated for Firm Grip
Strength, Flexibility, Comfort
DMF-Free & Safe
Easy to Wear and Clean
Size Chart & Washing Instructions