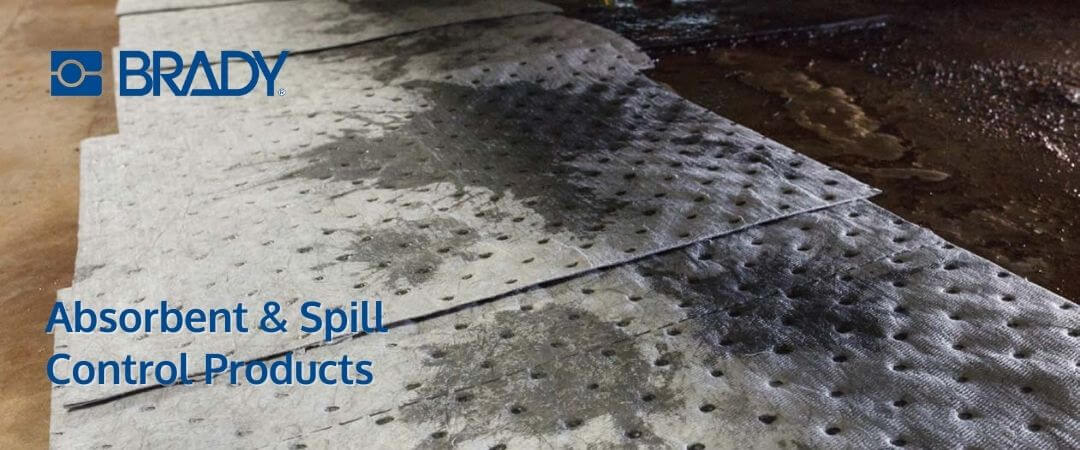 Innovative Absorbent & Spill Control Products in Singapore
When a spill occurs, having a proper spill control program that enables a quick and effective response can not only help to protect the environment, but also supports a safe and productive workplace for your employees.
Brady SPC supplies products that help you comply with EPA and OSHA regulations. Why does that matter? Because the cost of non-compliance can have devastating effects on a business's reputation and financial performance.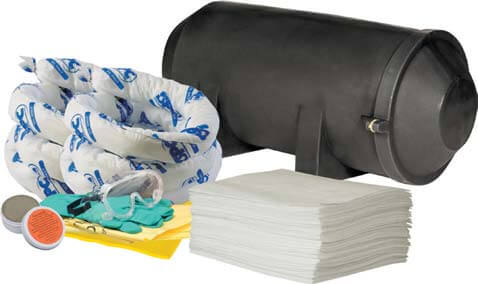 Not bound by the SPCC regulations? Having absorbents and spill kits on hand is still essential. The following facility diagram shows where spills most commonly occur. Take a look at these areas and keep them in mind when developing a spill control plan to keep your facility safe and compliant.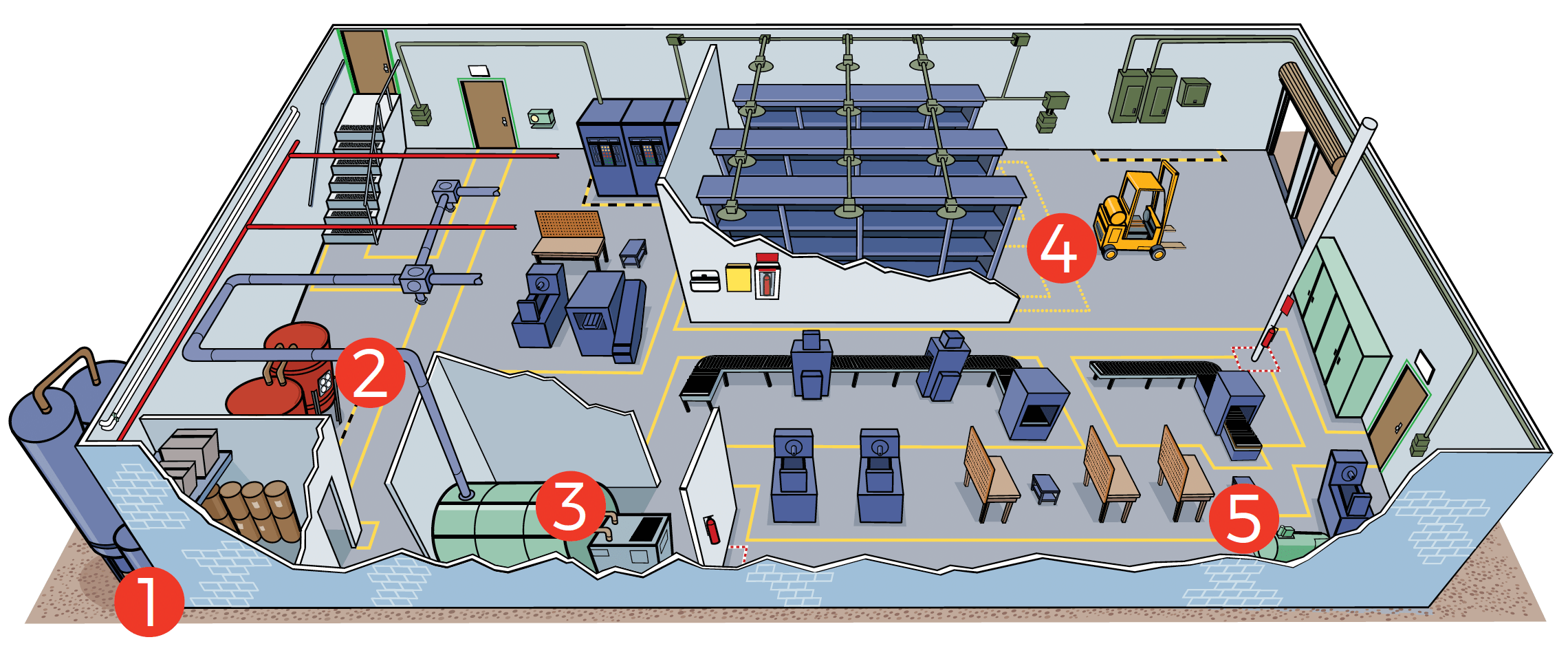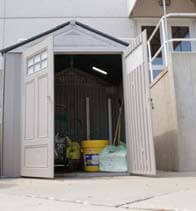 1- Exterior bulk storage
Oil-only products are ideal for outdoor leaks and spills because they absorb oil while repelling water.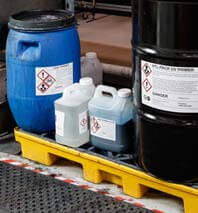 2- Interior fluid storage
Consider specialty items like drum top covers and spill pallets to manage all types of leaks.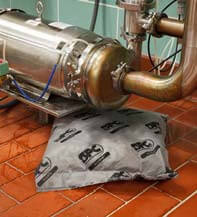 3- Machinery and equipment
SOCs surround machinery to prevent leaks while pillows are placed underneath.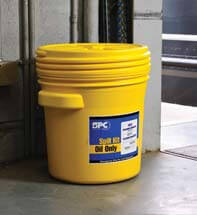 4- Shipping and receiving
Keep spill kits near entrances to prevent spills from reaching the environment.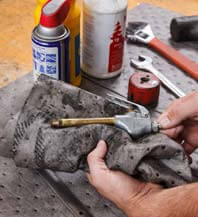 5- Production, assembly and maintenance
Make sure there are plenty of pads and rolls on hand. These general purpose items come in a variety of sizes to support your facility needs.
How to Choose the Right Absorbents?
Step 1: Know What You're Absorbing
Water- or Oil-based Fluids
SPC recommends: Universal Absorbents
Use around machinery, under leaky pipes, in messy traffic areas or for general maintenance projects. Re-Form™ universal absorbents
are made of recycled materials and offer an environmentally friendly solution.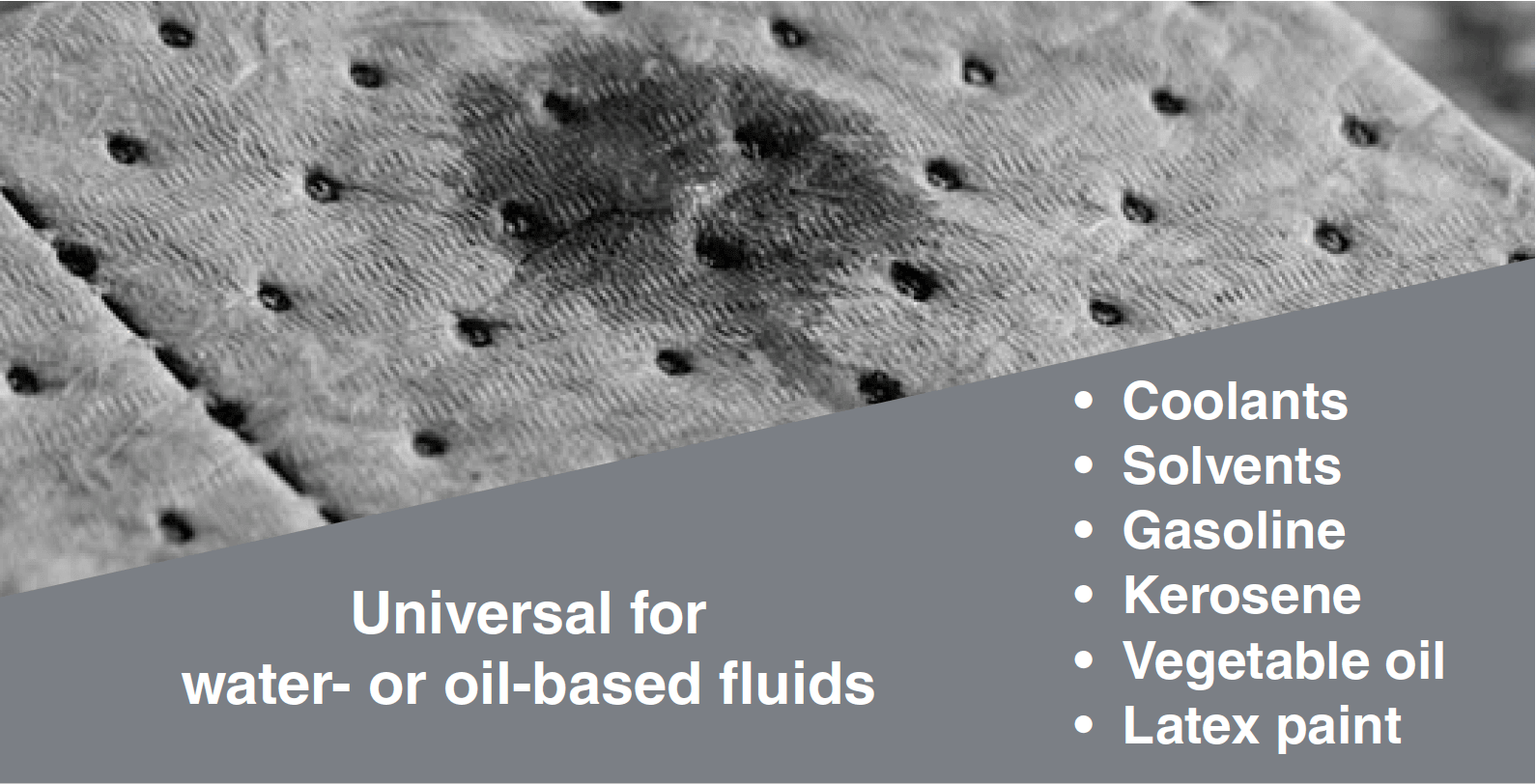 Oil-based Fluids
Outdoors/ Water Repelling
SPC recommends: Oil-only Absorbents
Specialized for oil and other petroleum-based spills including paints and non-water soluble chemicals, these absorbents do not absorb water and float indefinitely. Re-Form™ oil-only absorbents are made of recycled materials and offer an environmentally friendly solution.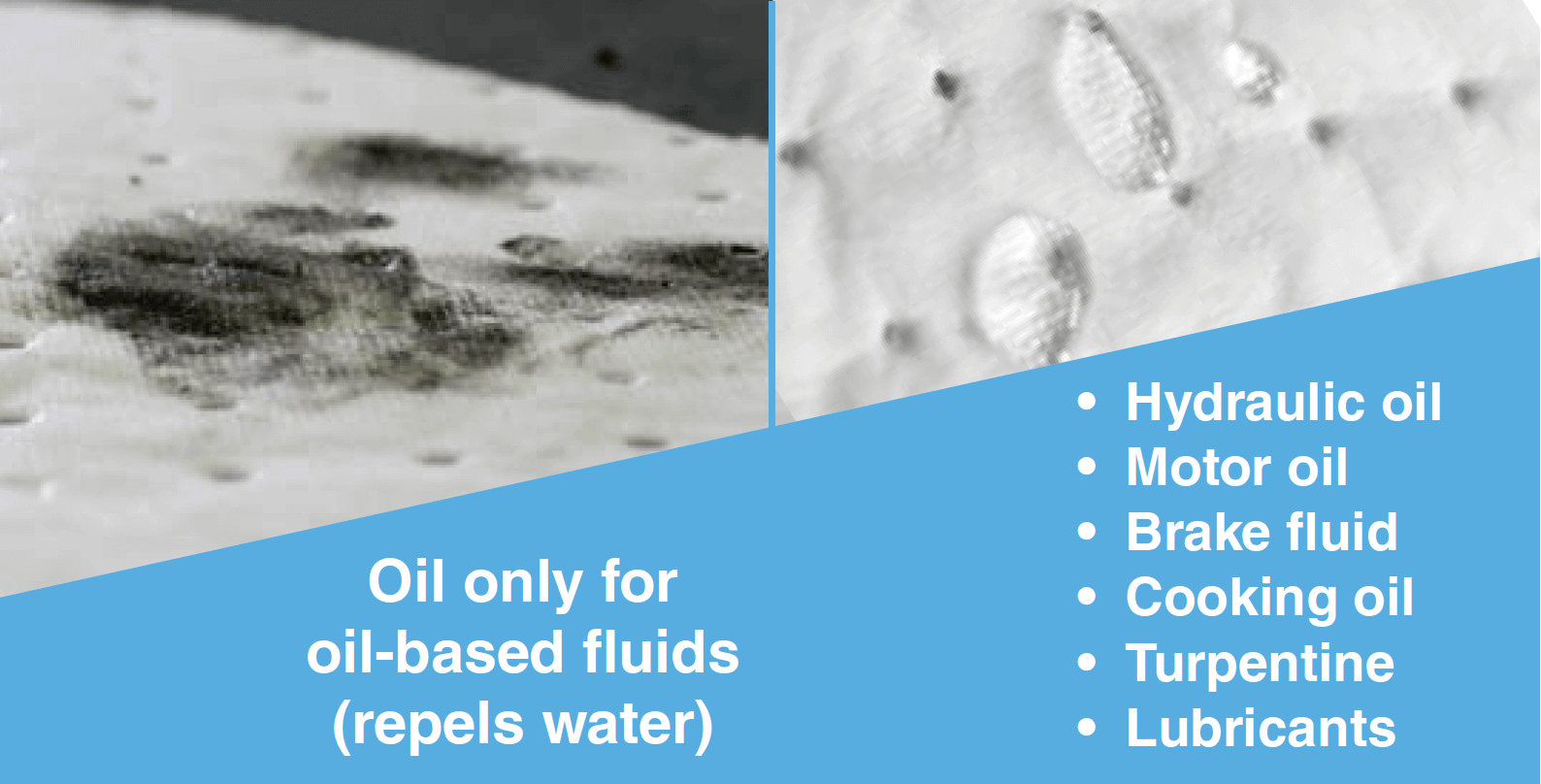 Hazardous Chemical Fluids
SPC recommends: Oil-only Absorbents
Surfactant-treated polypropylene absorbents can be used on a wide range of chemicals, including hydrofluoric acid. They are chemically inert, so they will not react with aggressive fluids.
Keep in mind that absorbents take on the properties of whatever they absorb, so the bright color provides a visual indication to separate waste streams.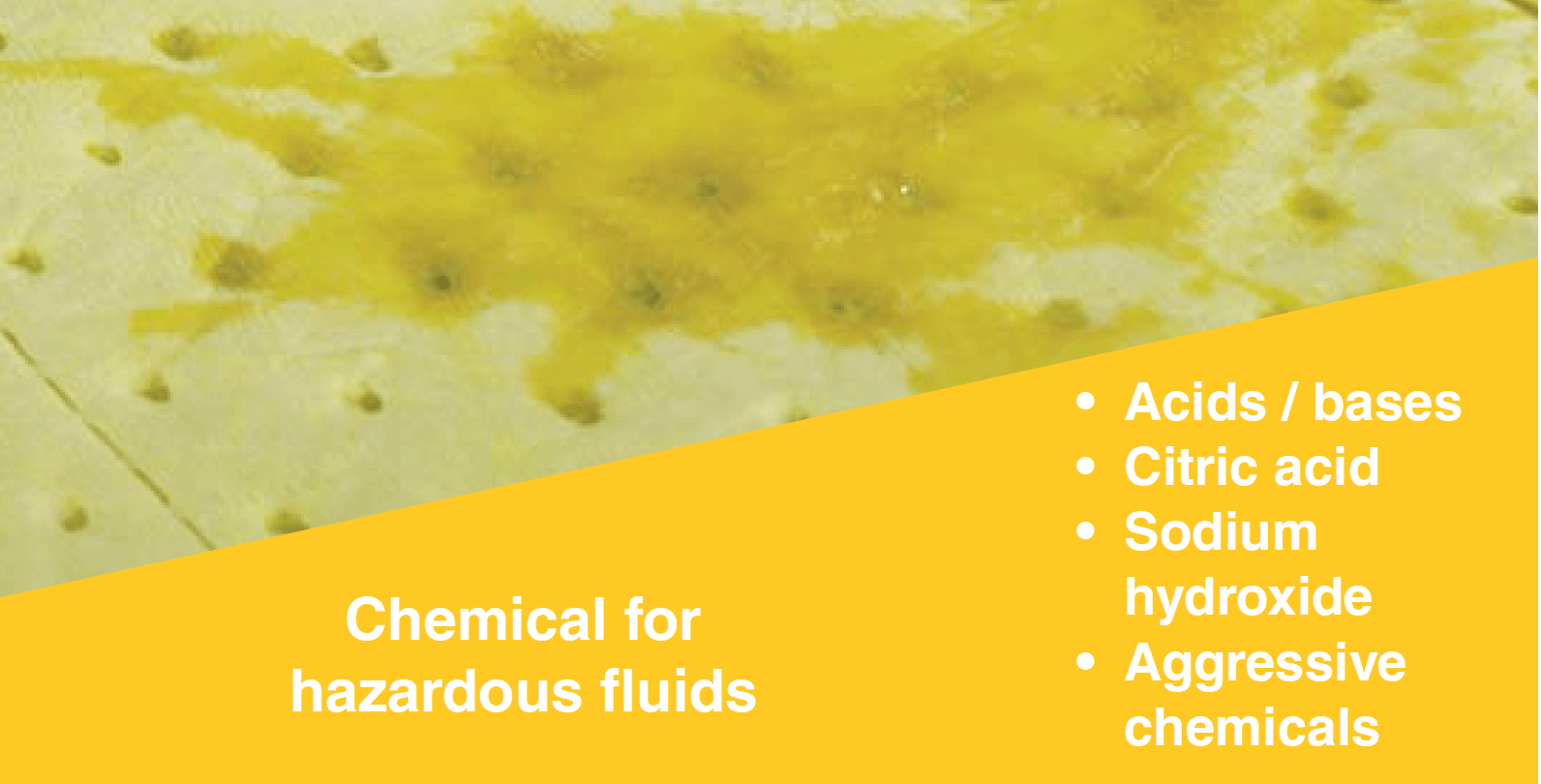 Step 2: Identify Your Application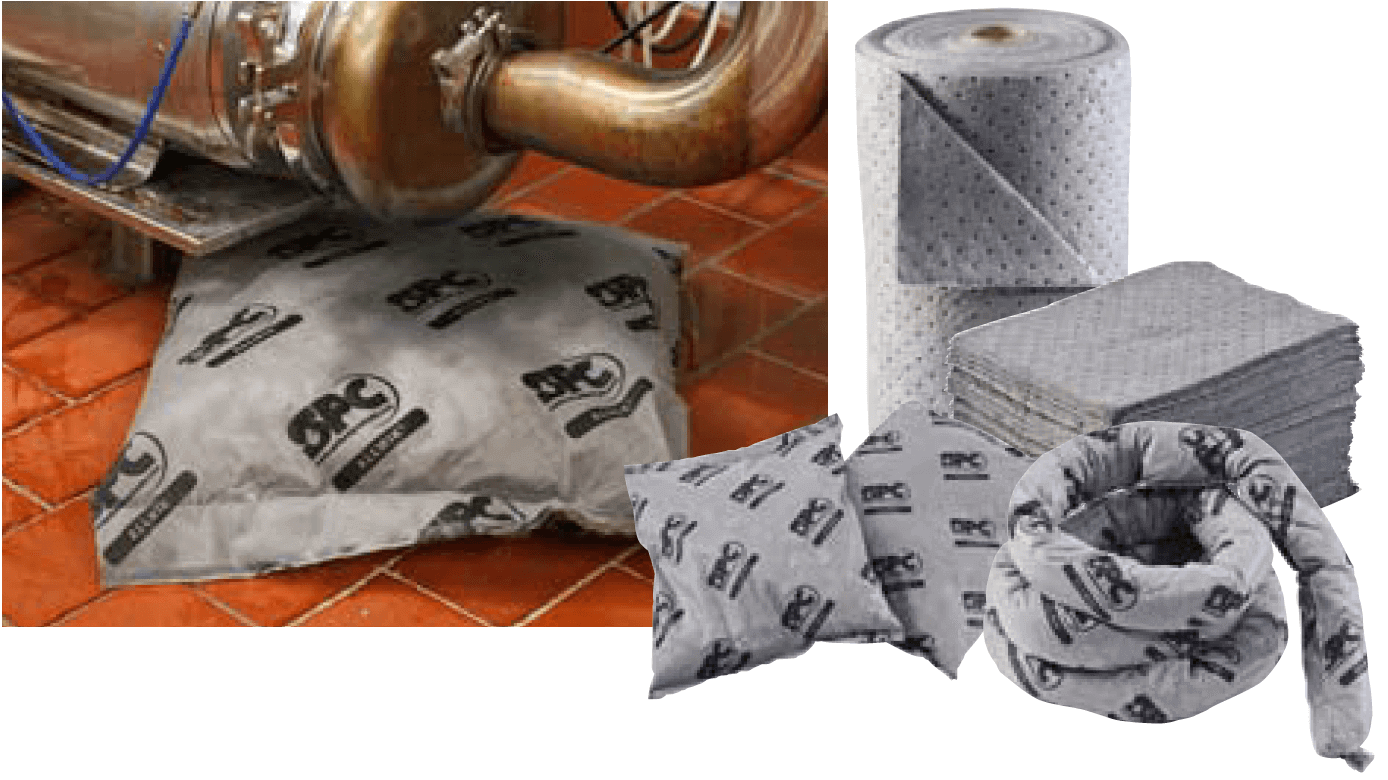 General Purpose
Wiping, Drips and Leaks
SPC recommends: Pads, Rolls, SOCs and Pillows
Pre-cut pads and perforated rolls provide easy access to absorbents for general purpose use around your facility. Use specialized SOCs and pillows around or underneath dripping equipment.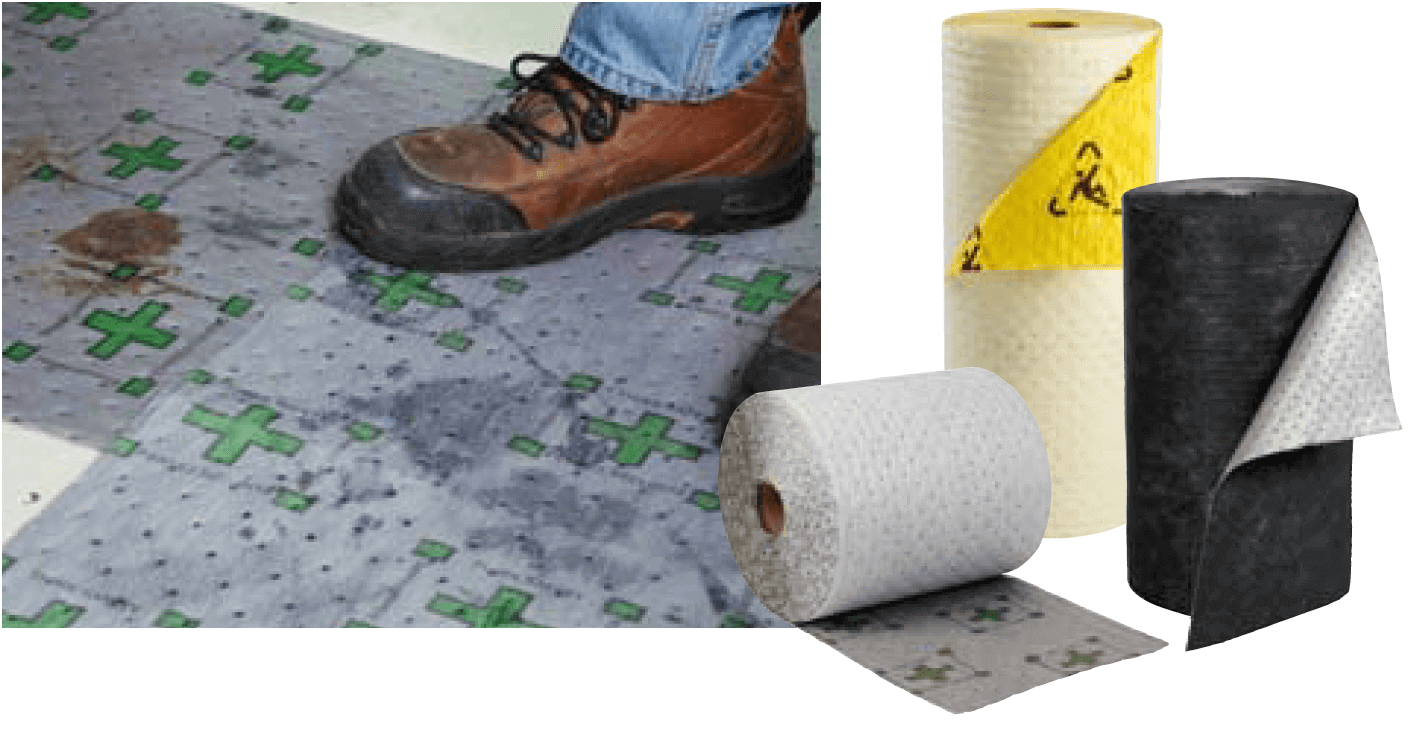 Heavy Foot and Forklift Traffic
SPC recommends: Mats and Rugs
Mats and rugs offer greater durability to withstand harsh conditions. Barrier-backed options prevent liquid from penetrating the absorbent and reaching the floor underneath while printed mats warn of possible slip, trip and fall hazards.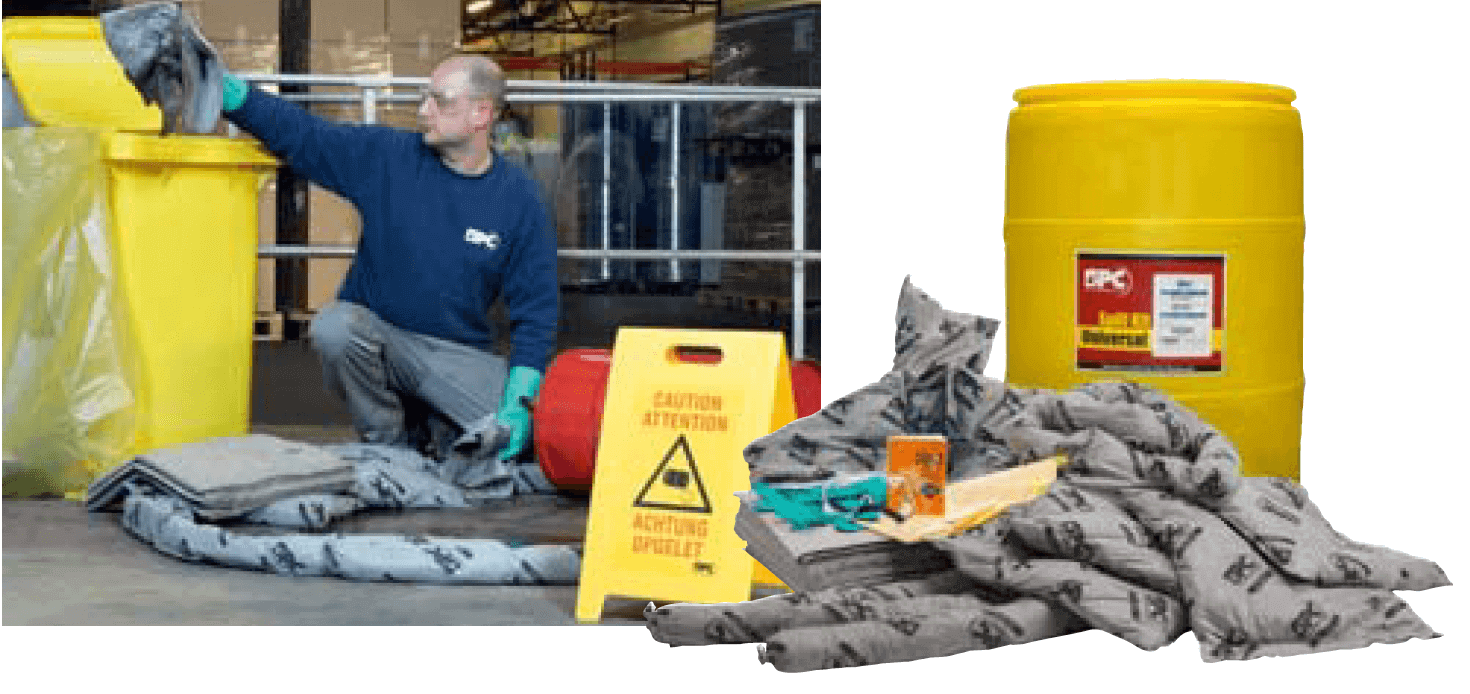 Emergency Spill Response
SPC recommends: Spill Kits, Pallets and Drain Plugs
Spill kits bundle all of the necessary products to clean up an unexpected spill. Other spill containment options include spill pallets, drain plugs and storage centers.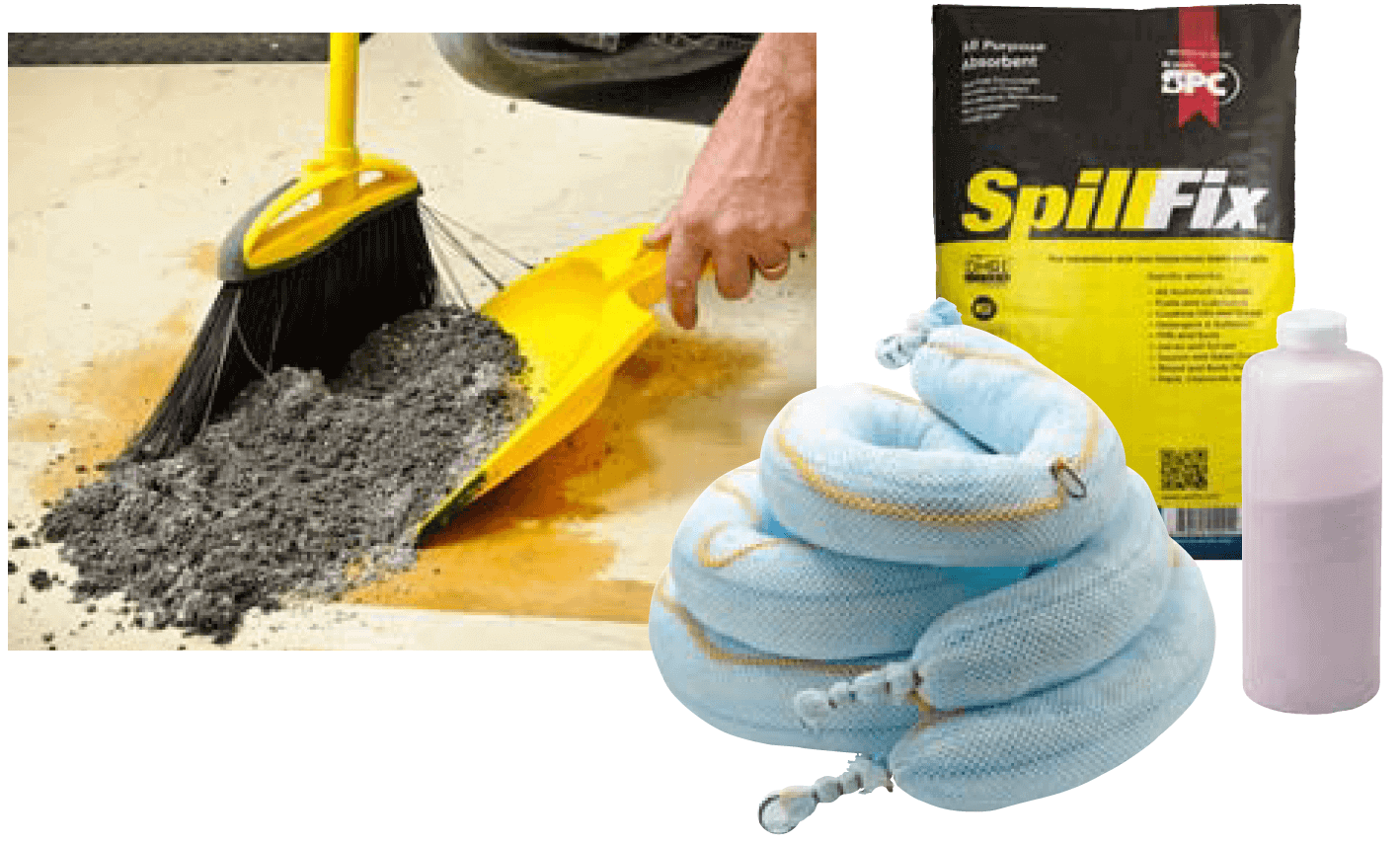 Specialty Absorbents
SPC recommends: Marine or Granular
Marine environments require boom, sweep and drag nets to remove fluids in, or near, bodies of water. Granular absorbents are available when loose absorbents are preferred or when acid/base neutralization is required prior to spill clean up.
Step 3: Select Absorbent Features
Coverstock
Durability of an absorbent increases with the addition of a coverstock layer.
For simple drips or leaks, a 1-ply absorbent is all you need
For wiping scenarios or foot traffic areas, a 3-ply absorbent will offer the necessary durability
For abrasive applications, a pad with spunbond coverstock helps to reduce linting or tearing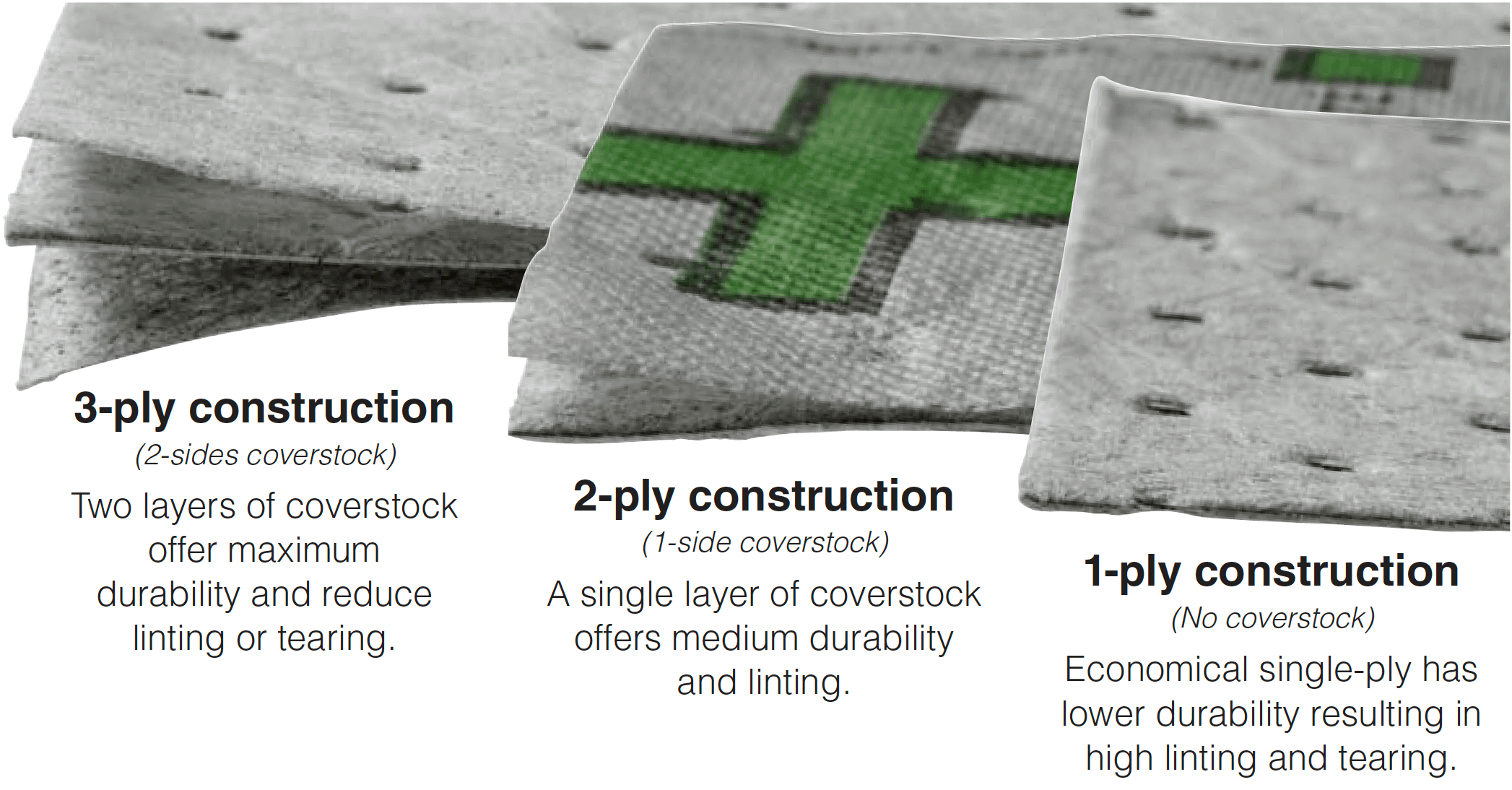 Absorbency Weight
The absorbency weight can make a significant difference in how much product is required.
For small spills, choose a light- or medium-weight product to avoid waste
For large spills or continuous leaks, choose a heavy-weight product to reduce material use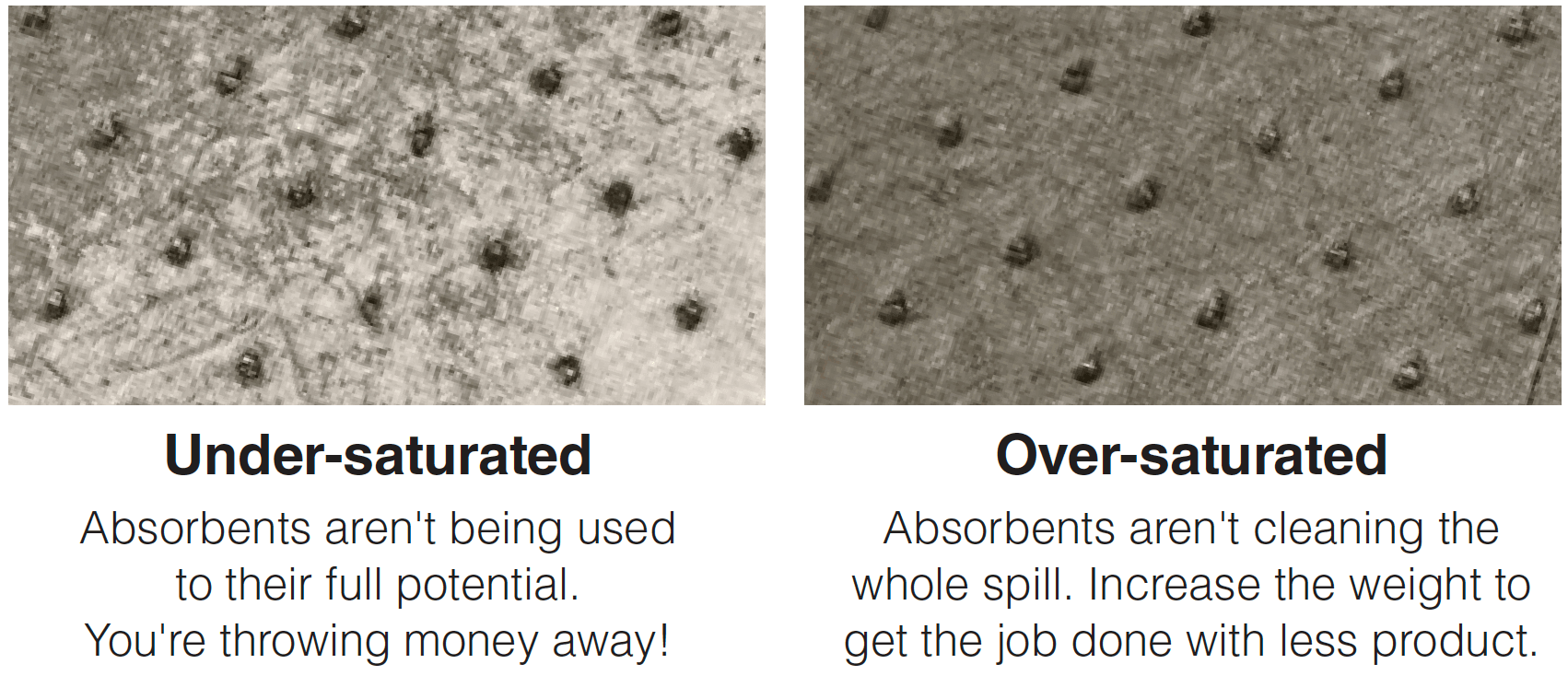 Perforations
Perforations provide a variety of size options by allowing you to quickly tear off exactly what is needed to contain the spill.

Dimpled Surface
Dimpling increases product strength for areas requiring greater durability. Smooth absorbents have greater surface area and are more absorbent per square inch compared to similarly constructed, dimpled products.