Safe. Reliable. Efficient.
The Zone 1 VLL product Series LED Luminaires with high-quality international brand LED chips, have extremely long lifespan. Multiple versions of the LED are available, providing ideal solutions for indoor or outdoor areas to retrofit existing fluorescent fixtures.
VLL is designed to replace fluorescent lighting in Zones 1 and 2 hazardous area applications with easy installation and maintenance.
This product performs remarkably in both reliability and safety while helping to reduce energy and cost.
| | | | | |
| --- | --- | --- | --- | --- |
| Model | Nominal Lumens | Wattage | Efficacy | Equivalent Fluorescent |
| VLL-3L | 3100 | <25W | >130~Lm/W | 2 x 18W |
| VLL-5L | 6400 | <50W | >130~Lm/W | 2 x 36W |
| VLL-7L | 7400 | <60W | >130~Lm/W | 2 x 54W |
* Lumen values apply to 5700K light color, 70 CRI fixtures. Lumen output may vary slightly for different models.
* Tolerance+/-10%
Locations where require continuous and consistent light levels in extreme ambient temperatures and high demanding environment
Areas requiring frequent on-and-off of lights
Where flammable vapors, gases, ignitable dusts, fibers or flyings are present; indoors or outdoors
Where extremely corrosive, wet, dusty conditions exist
Marine, wet locations and hose-down environments
Manufacturing plants; heavy industrial, chemical, petrochemical or pharmaceutical facilities; Offshore platforms; loading docks; tunnels
Enclosure-Glass Fiber Reinforced Plastic (GRP)
Diffuser-Polycarbonate (PC)
Gaskets-Silicone
Fasteners-All external fasteners stainless steel

EFFICIENCY
• Industry leading lumen efficacy up to 130~lm/w reduces energy consumption and delivers cost savings.
• Three lumen packages available from 3100 to                                       7400lm providing a versatile solution for different                                 illumination applications.
SAFETY AND RELIABILITY
• Rugged design for extremely harsh environments, IP66 even under vibration.
• Optional self-contained battery for emergency lighting applications delivers 25% of standard                                         lumen output for 1.5-hours or 3-hours.
EASY INSTALLATION AND MAINTENANCE
• Retrofit- friendly with optional sliding rail mounting system, allowing brackets to be easily adjusted to existing mounting holes.
• Self-monitoring status battery indicator makes                                     easy for maintenance check.                                                                       • Inhibit switch comes as standard for our                                                 emergency fitting which is suitable for offshore                                       unmanned platform application.
Cold white 5700K
Optional 3000K, 4000K, 5000K
All series feature field replaced LED modules
Fog diffuser with harmful glare protection as standard
Rated life of 5 years up to 50/55˚C provides long term, low-maintencnce operation.
Photobiological safety protection to RG0 (EN/IEC 62471)
Certifications & Compliances
Marking Accd.to IECEx                                                                        Ex db eb mb IIC T5 Gb or Ex eb mb IIC T5 Gb                              /Ex db eb ib mb IIC T5 Gb (EM)*                                                      Ex tb IIIC T80˚C Db
Marking Accd.to ATEX                                                                      II2 G Ex eb mb IIC T5 Gb                                                                      II2 G Ex db eb mb IIC T5 Gb                                                                II2 G Ex db eb ib mb IIC T5 Gb(EM)                                                  II2 D Ex tb IIIC T80˚C Db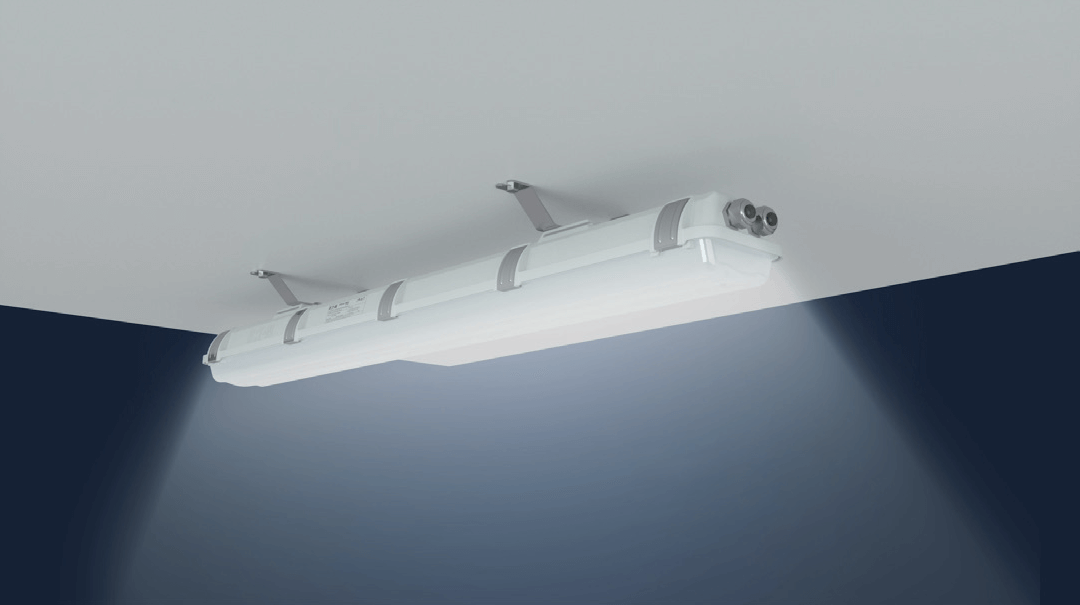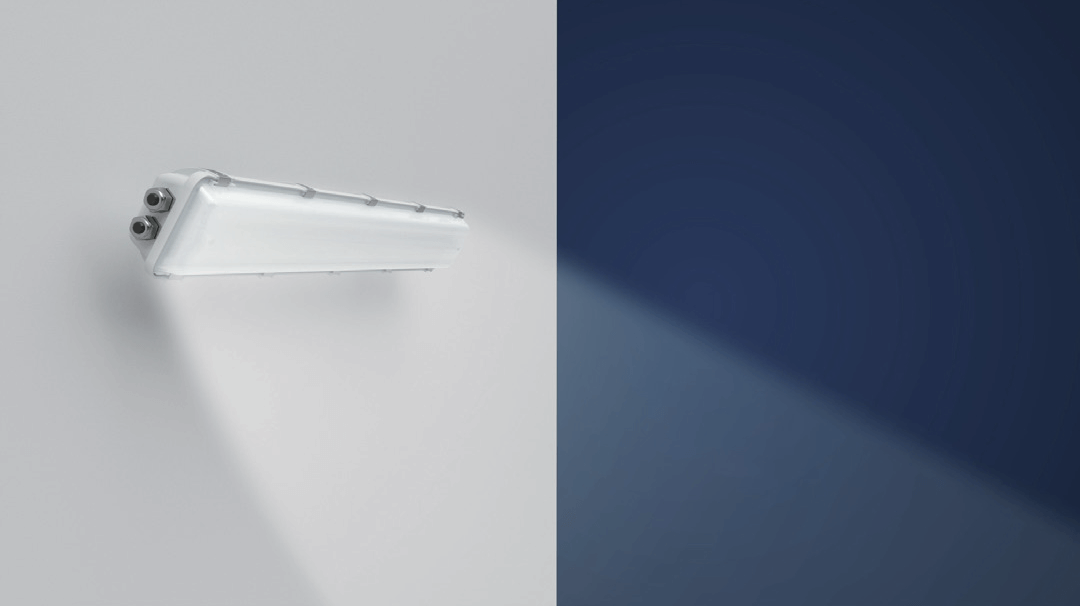 IECEx-Certification of Conformity

IECEx NEP 21.0020X, SEV 22 ATEX 0584X, IECEx SEV 22.0001X

Ex Marking

Ex db eb mb IIC T5 Gb or Ex eb mb IIC T5 Gb
/ Ex db eb ib mb IIC T5Gb
(EM)* Ex tb IIIC T80˚C Db

Ambient Temp

Normal: -40˚C to 55˚C for 3L, 5L, -40˚C to 50˚C for 7L
Emergency: -25˚C to 50˚C for 3L,5L, -25˚C to 45˚C for 7L

Rated Input Volt

100-240VAC 50/60Hz, DC 105-250V

Power Factor

>0.9

Color Temperature

5700K as standard, 3000K,4000K,5000K is available.

CRI

Cool white>70 as standard, CRI>80 is optional

System Watt*

VLL 3L series: <30W
VLL 5L series: <55W
VLL 7L series: <65W

Lumen Output

VLL 3L series: 3100Lm
VLL 5L series: 6400Lm
VLL 7L series: 7400Lm

Material

GRP and PC

Weight

VLL 3L series Normal and EM: 4.3kg / 5.8kg
VLL 5L / 7L series Normal and EM: 7.5kg / 9.8kg

Terminals

Max 6mm²

Entry Size

M20 as standard, M25 is available.

Outline Dimension

VLL 3L series: 732 x 178 x 125
VLL 5L / 7L series: 1333 x 178 x 125

Backup Duration & Lumen Percentage

Standard version EM1=1.5h,25% output.
EM2=3h, 25% output is available.          IEC 60598-2-22, SS562 Part 1 & 2

IP (IEC60598)

IP66
*Isolation switch is available as optional
*Tolerance+/-5%