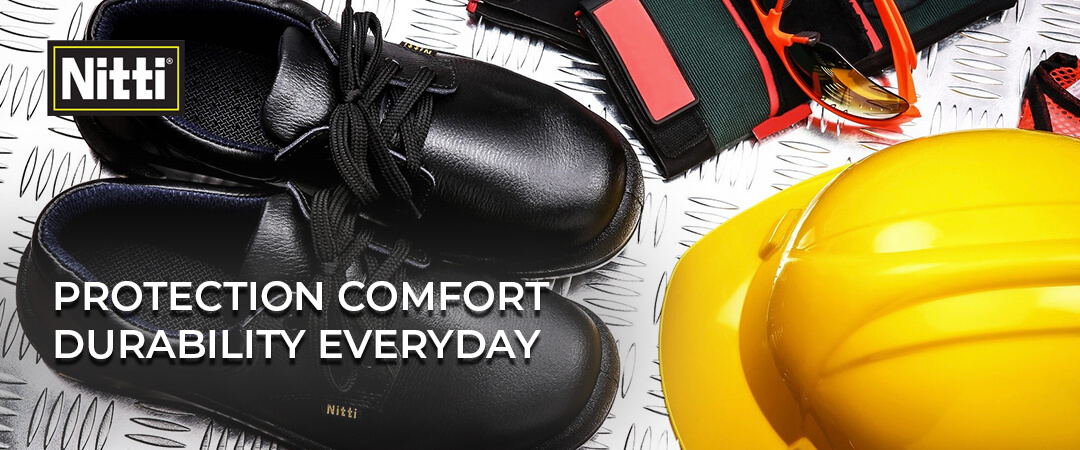 Nitti is about Protection, Comfort & Durability
Nitti, with a mission to provide their clients with quality, comfortable and cost-effective safety footwear through innovative technology, superior materials and dedicated people. Nitti have the experience and expertise of their parent company, the CEH Group, which gives them access to the best technology for manufacturing safety footwear. Their materials are sourced from all over the world to ensure that only the very best goes into each and every boot.
With a dedicated team working around the clock, Nitti is fully committed to the entire process, from crafting their boots to ensuring the clients receive the best quality products at the best prices. Talk to us today and get your team the footwear that you can be trusted of.
LACE Low Cut – 21281:
Great for all dry work environments.
VELCRO Low Cut – 21381:
Great for hot and humid weather and for dry working environments.
SLIP-ON Low Cut – 21981:
Great for easy slip on and off, these shoes are convenient and at the same time provide uncompromised safety.
LACE Mid Cut – 22281:
Great in environments that require more protection than what a low cut model can offer.
ZIPPER Mid Cut – 22681:
Features a user-friendly side zip for easy wear.
ZIPPER Mid Cut – 22781:
Features a hassle-free mid cut pull-on design.
PULL-ON High Cut – 23281:
Delivers superior comfort in harsh industrial environments. In black colour.
PULL-ON High Cut – 23281-BN:
Delivers superior comfort in harsh industrial environments. In brown colour.
LACE High Cut – 23381:
Great for users exposed to more ankle twists in their areas of work.
ZIPPER High Cut – 23681:
Side zip allows for easy wear and removal.