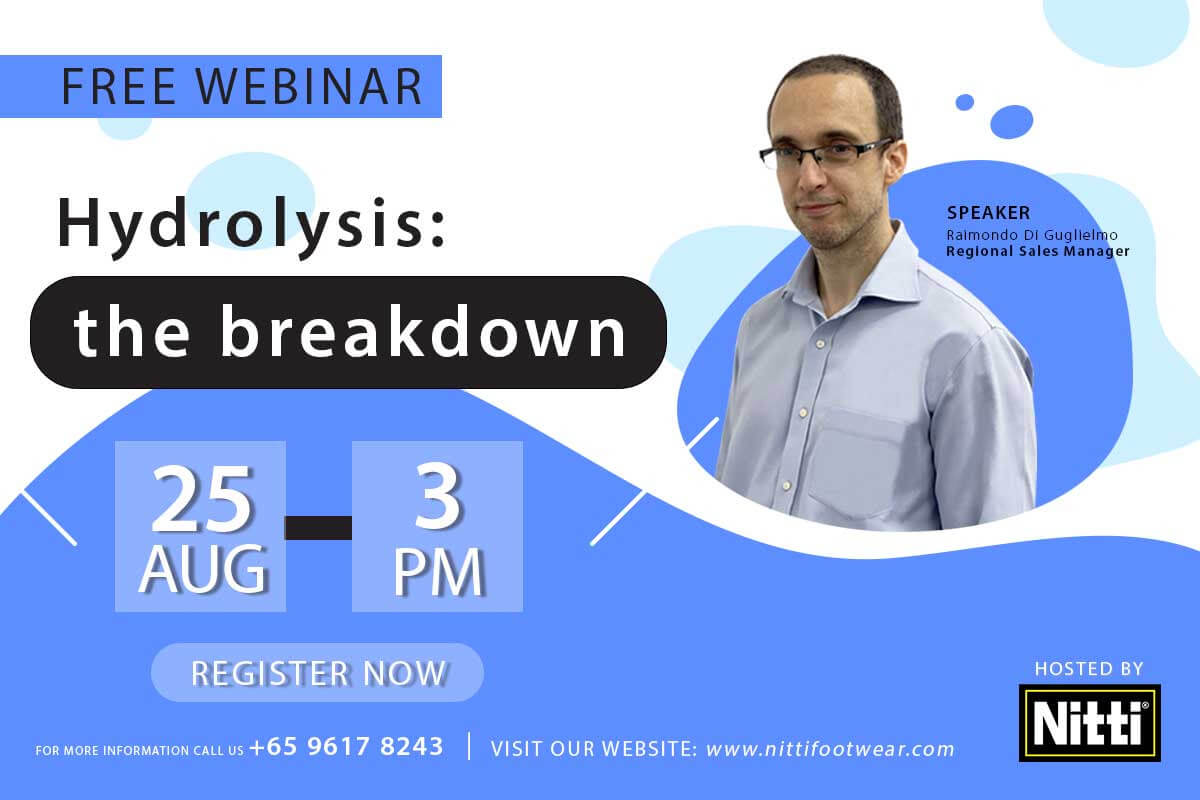 In Nitti's many years of manufacturing safety shoes and being in touch with the market, the team very often are asked the same questions:
1. Why are my safety shoes falling apart in only a few months?
2. What is causing this falling apart of outsoles?
3. Is there a way to prevent this from happening?
Join Raimondo Di Di Guglielmo on August 25 at 3pm for a webinar on Hydrolysis: the breakdown. 
The answer to these questions and more will be touched upon during the webinar and there will be ample opportunity to ask questions related to selecting, stocking and maintaining of footwear.
Hope to see you there for the most common and most important issue with safety shoes!