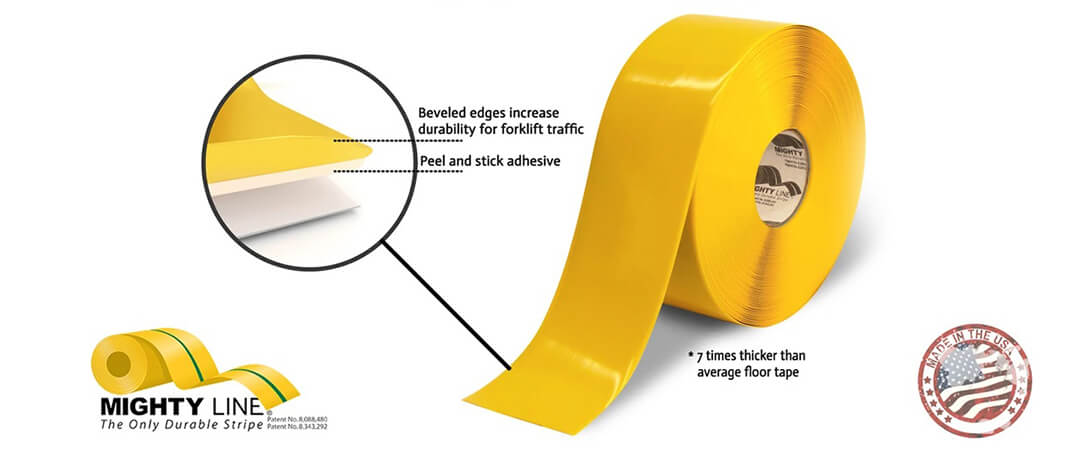 Mighty Line Tape, Maker of Industrial Safety Products
Mighty Line floor tape helps increase productivity throughout the warehouse because of its easy installation, durability and the peel-and-stick design that leaves no residue behind upon removal. Mighty Line floor tape is patented and has beveled edges on the side. Mighty Line is an industrial grade floor marking tape for warehouses, distribution centers, and other 5s lean manufacturing areas. Mighty Line floor tape can withstand industrial brush scrubbers, forklifts, and truck traffic.
Mighty Line Popular Safety Floor Tape
2″ YELLOW Solid Color Tape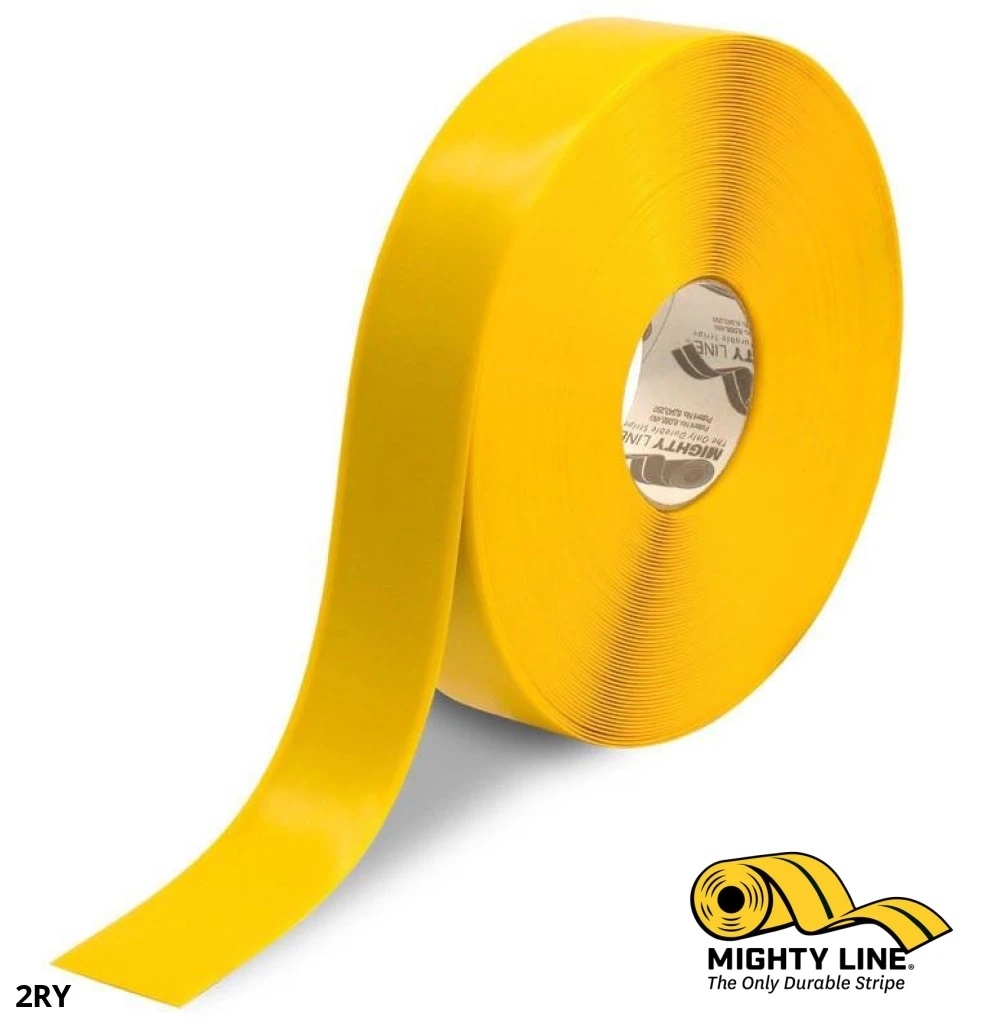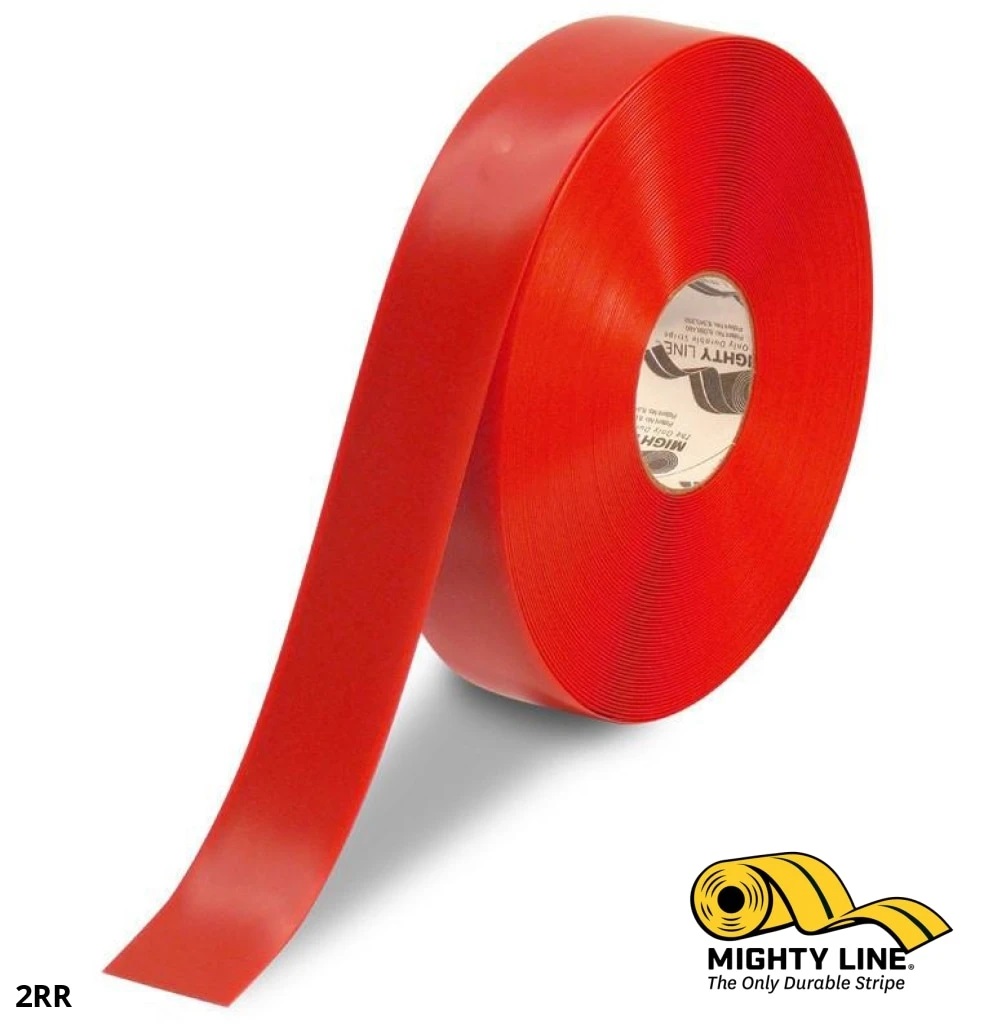 2″ Yellow Tape with Black Chevrons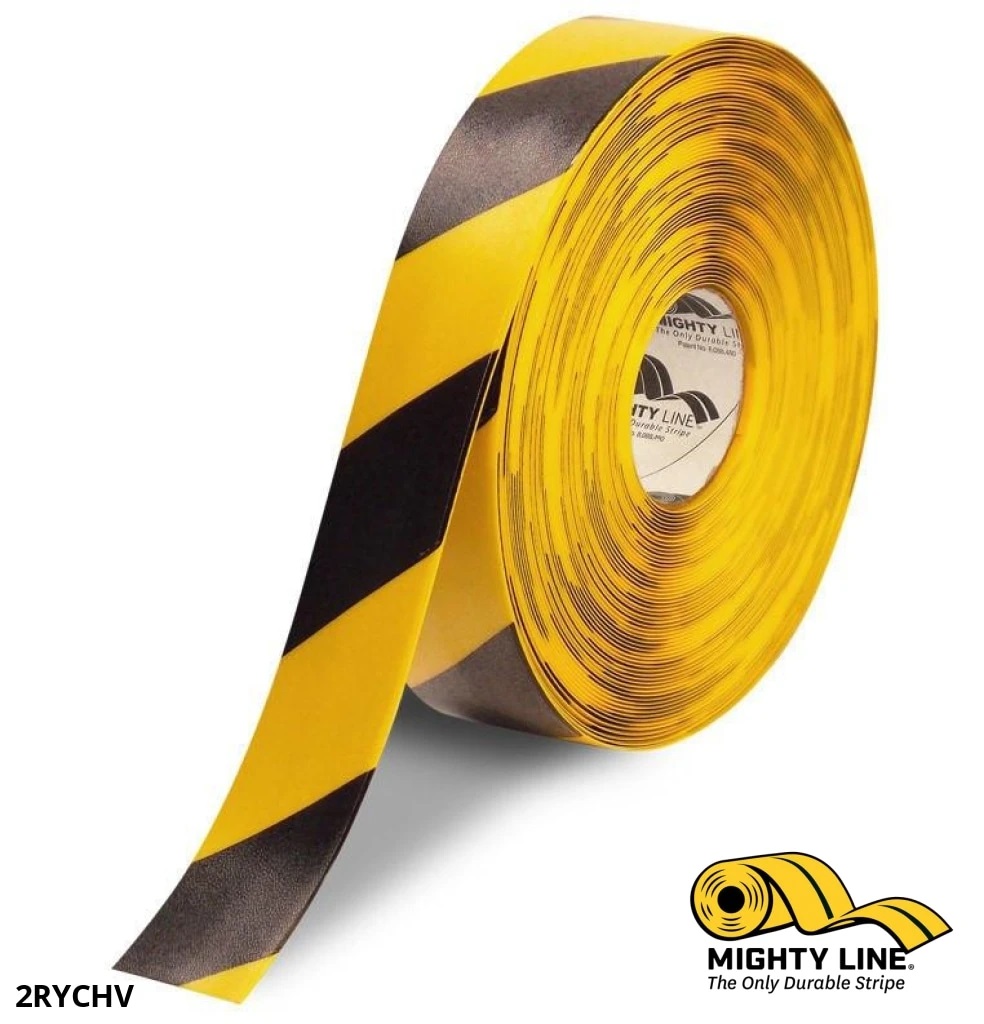 The Mighty Line Differences
The Strongest, Most Durable Industrial Floor Marking Products Out There
The Mighty Line difference is the patented technology in their floor tape. Mighty Line floor tapes, floor signs and floor markings are made to hold up to the rigors of warehouse activity. In addition to the unsurpassed durability, they are easy to install and have minimal residue upon removal.
We know how important safety is to every organization. The breadth of the Mighty Line product line covers everything you need to implement a 5S system for the increased productivity of your facility and the safety of your employees.
7 times thicker than average floor tape
Patented technology makes it more durable than other floor tapes
Beveled edge increases durability for forklift traffic
Peel & stick adhesive, removes easily
Pull tab makes it easy to remove the liner from the adhesive backing
Certified Anti-Static—use in areas with electronic equipment or electronics manufacturing
How To Apply Mighty Line Floor Tape
The Benefits of Mighty Line Floor Tape
A peel-and-stick design that leaves behind no residue during later removal
50 MIL thickness with beveled edges to ensure ease of traffic flow
A rugged construction which helps to prevent abrasion
The ability to withstand forklift traffic, industrial wheel traffic, and brush scrubbers
Fast, easy application, with none of the downtime associated with paint
A variety of colors and sizes available
Products proudly made in the USA