The Home of Charging – Terra AC Wallbox
Brought to you by the global experts in smart mobility, smart buildings and smart homes, the Terra AC Wallbox is built on ABB's 130-year heritage of accessible technology leadership for safe, smart and sustainable electrification and informed by the comprehensive expertise in e-mobility.
That's why some of the world's biggest brands trust ABB to provide market-leading e-mobility solutions from highway to home.
Why ABB Terra AC Wallbox?
Complying with IEC standards
Main benefit
Space-saving and easy-to-install design
Smart functionality for optimized charging
Remote software updates
Broad range of connectivity options
Built-in energy meter for load management
Main features
Complying with IEC standards
Single phase up to 7.4 kW / 32 A
Three phase up to 22 kW / 32 A
Protection IP54, IK10
Connectors type 2, socket with or without shutter
Overcurrent, overvoltage, undervoltage, ground fault and surge protections integrated
The Terra AC wallbox is the best value home charger on the market. It delivers the exceptional quality expected from the world leader in charging in a cost-effective solution.
Best value home charger on the market
Space saving design and seamless installation
Remote software update minimizing on site intervention
With connectivity and smart functionality, the Terra AC wallbox is built to adapt to deliver the most optimized charge today and into the future. Convenient home charging that integrates seamlessly into everyday life.
Control and see charging status via user-friendly App
Smart functionality provides optimal charging
Enabled for dynamic load management
Safety is a core principal of both ABB's business and the Terra AC wallbox.The wall charger, as with ABB's entire EV charging product  portfolio, has been evaluated and tested to the highest safety standards by independent, third-party safety certification organizations.
Evaluated and tested to the highest standards
ABB's rigorous safety principles ensure user and car protection
Integrated current limiting and ground fault protection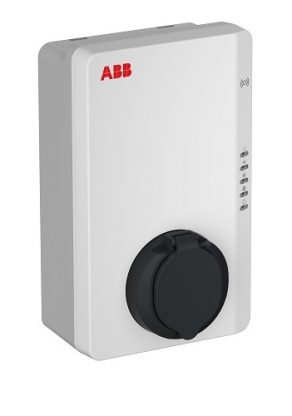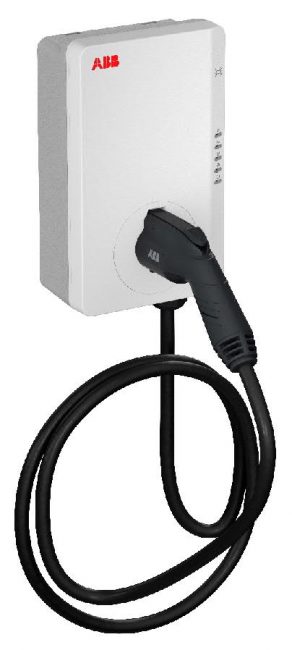 Terra AC wallbox provides tailored, intelligent and networked charging solutions for any business, home or location.
At home
From private homes to multi-tenant homes and residential communities
At work
From small offices to large offices, business parks and complexes
Commercial locations
From hotels to sports institutions and shopping centres
While parking
While on the street or in a car park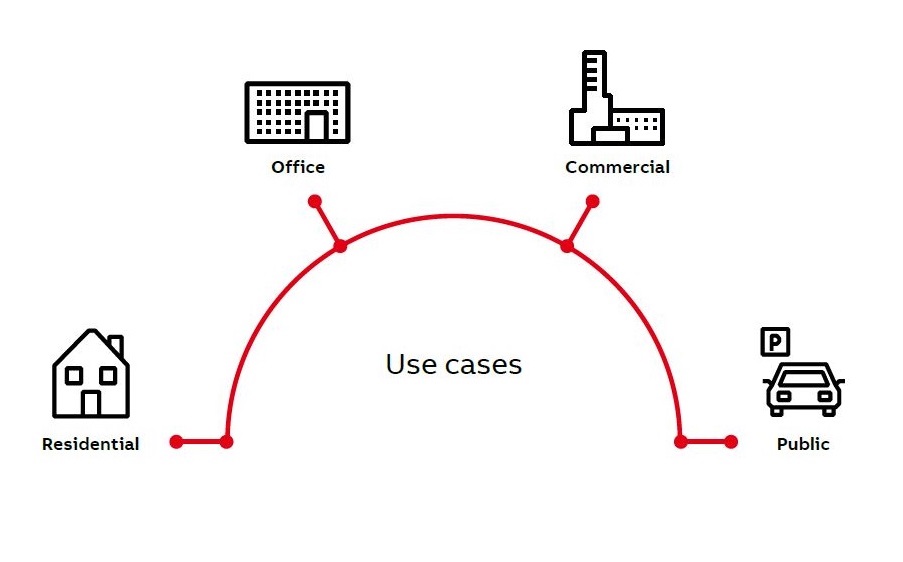 Lim Kim Hai Electric is the One Stop Solution Provider for Electric Vehicle Charger (EVC) Solution. We are supplying the Electrical Vehicle Chargers (EVC) with installation and maintenance. We are also offering a payment gateway solution for commercial and industrial needs. Contact us for more details!
I'm Interested
Technical Features of the Terra AC Wallbox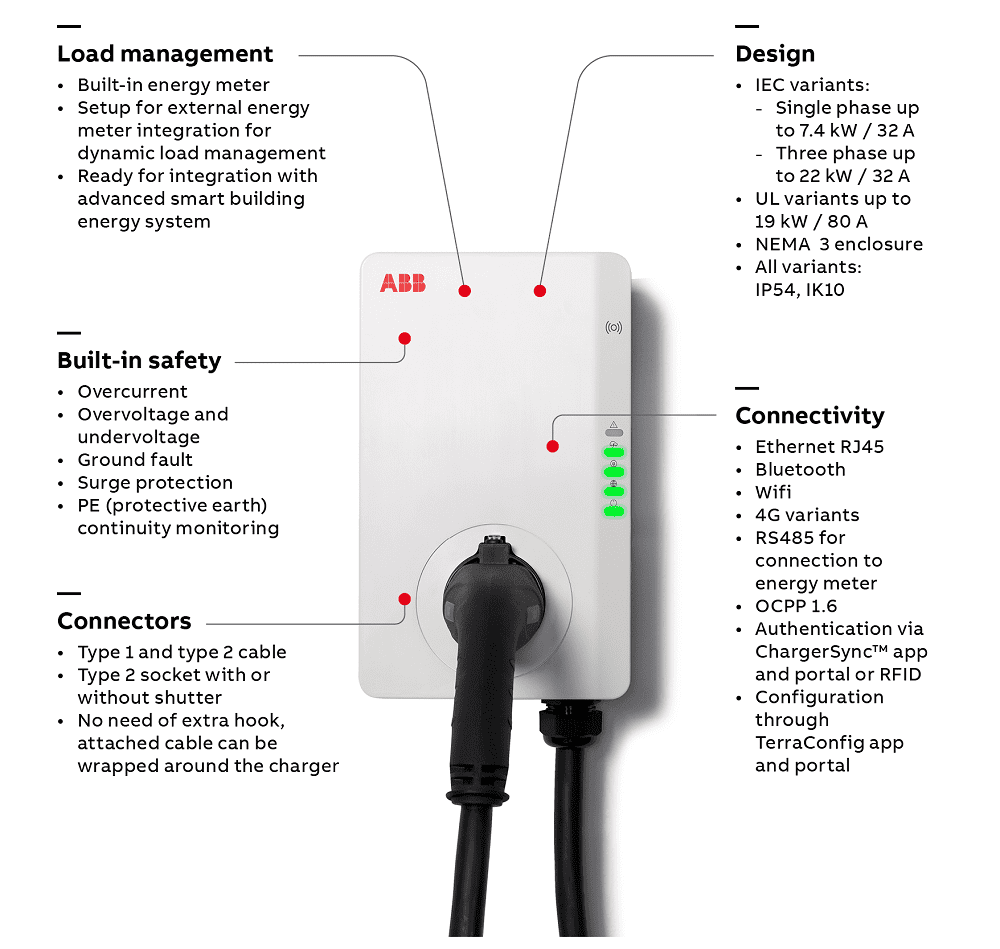 More Electric Vehicle (EV) Topics