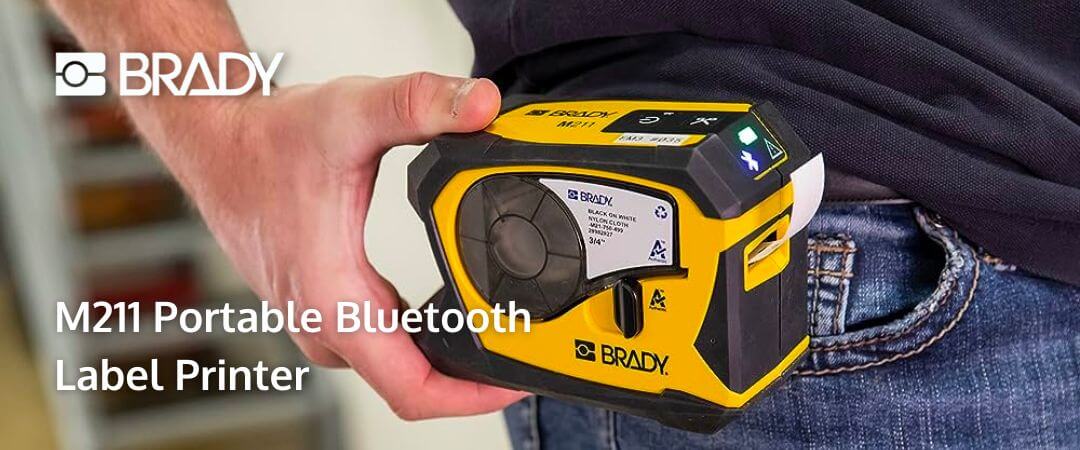 The M211 is built for the job site, running all day on a full charge while resisting drops, shocks and crushes. Never before did an entry level portable printer combine all of these in a single, game-changing device.
• Simple. Easy. Intuitive.
Seamlessly design, preview and print labels from the industry leading Express Labels App on your familiar smartphone and swiftly connect to your printer.
• Label it once.
Now with both pre-sized and continuous labels in 90+ cartridges, filled to the brim with reliable, tested and dedicated label materials that stay attached and remain legible on every surface and in any environment.
• Survives and thrives on any worksite.
Ready to label all day with a lightweight, 0.5 kg printer, a powerful battery, drop-lock-print label cartridges and a built-in auto-cutter. Survives falls from up to 1.8m, 110 kg crushes, and shocks.
Features and Applications
• Prints labels with the Express Labels Mobile App, for iOS and Android
• Withstands 1.8 m drops, is crush-resistant to 115 kg and has military-grade shock and vibration resistance per MIL-STD-810G
Method 5.16.6 SA4.6.5
• Advanced battery technology for all-day use; prints 300 labels on a full charge
• 11 label design guides, 22 barcode symbologies, 85 fonts, 31 languages and over 1,400 symbols
• Imports data from spreadsheets and allows label saving and label sharing
• 90+ cartridges, made from 12 unique materials, with continuous and pre-sized label widths between 6.4 mm to 19.1 mm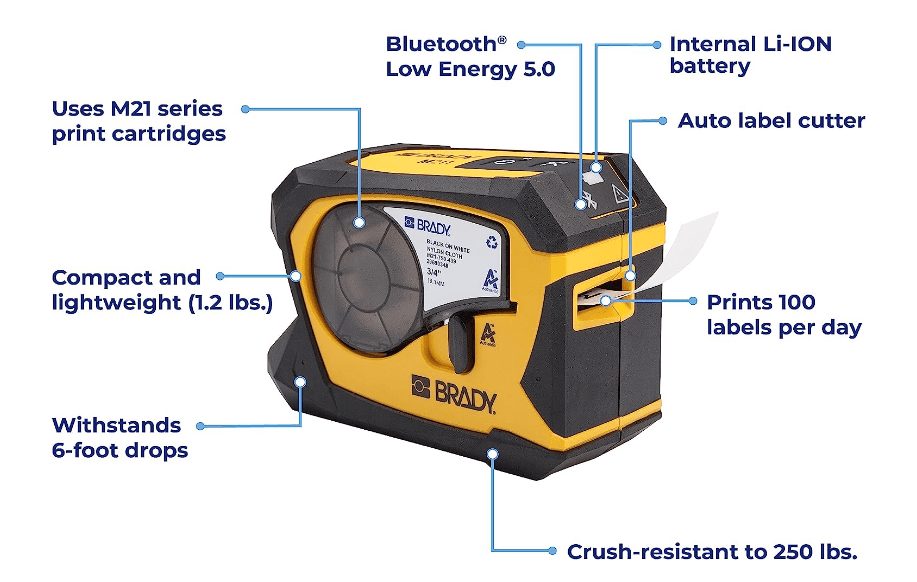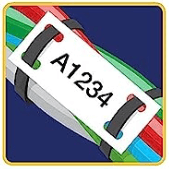 Wire & Cable
Sleeves, self-laminating, wire wraps, flag labels, cable markers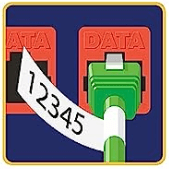 Datacom
Self-laminating, flag labels, patch panel, face plate labelling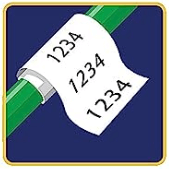 Electrical
Sleeves, pre-sized self-laminating, wire wraps, cable markers, flag and raised panel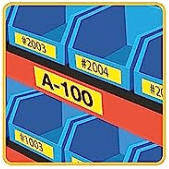 Lean/5S
Rack, gauge and part bin labelling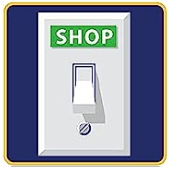 General Identification
Directional marking and equipment labelling
Specifications and Characteristics
Specifications
Print Technology
Thermal Transfer
Print Resolution (dpi)
203
Print Speed (mm/sec)
15.24
Colour Capability
Monocolour
Continuous vs Die-cut Labels
Continuous and Die-cut
Label Width (mm)
6.4 through 19.05
Min. Label Height (mm)
5.99
Max. Print Length (mm)
914.40
Max. Print Width (mm)
16
Recommended Usage per Day
100
Connectivity Options
Bluetooth® 5 Low Energy (class II)
Software Compatibility
Express Labels mobile app*
Phones & Tablets Supported
Android devices with Android OS 5+
iPhone 5S or newer with iOS 10+
Bar Code Type
Over 20 barcode types available, including QR and Datamatrix, using Express Labels app.
Built-in Symbols
Over 1400 symbols across 18 categories available in the Express Labels app.
Physical Properties
Width x Height x Depth (mm)
137.16 x 101.60 x 66.04
Weight (kg)
0.54
On Screen Indicators
LED light symbols show connection status, battery gauge and error messaging.
Cutter
Auto Cutter
Warranty
2 years
Drop Test
Resistant to 1.8 metre drops
Resistant to 115 kg crushes
Resistant to military-grade shocks (MIL-STD-810G)
*Download the Express Labels mobile app: www.brady.eu/software/express-labels-mobile
Physical and Environmental Characteristics
The M211 printer has the following physical and environmental characteristics:
Physical
U.S. Units
Metric Units
Dimensions
11.0″ L x 4.5″ W x 4.6″ H
279 x 113 x 116 mm
Weight (with label supply and ribbon)
1.2 lbs
0.54 kg
Note: The table below refers to the M211 printer only. Consumable performance may vary.
Environmental
Operation
Storage

Temperature (Printer)

Note: Prolonged exposure of the printer to direct sunlight is not recommended.

40° to 110° F (4° to 43° C)

The AC adapter is rated at a maximum temperature of 104° F (40° C).

0° to 110° F (-18° to 43° C)
Relative Humidity (Printer)
20% to 90% (non-condensing)
10% to 90% (non-condensing)
Proximity Range for Bluetooth
The M211 printer should be within 65 ft (19.8 m) of the device to pick up the Bluetooth signal.
Frequently Asked Questions (FAQ)