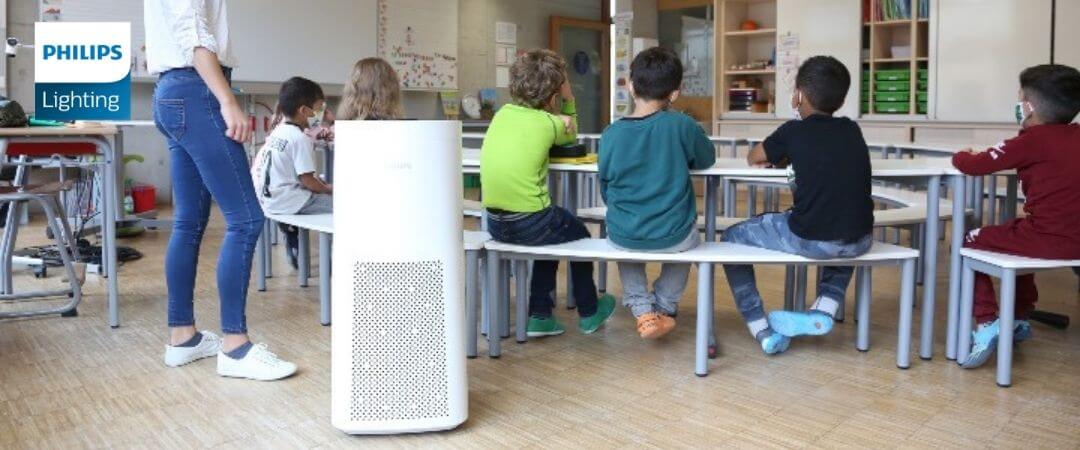 Philips Air Disinfection Portable Standing Unit
Aesthetic portable disinfection device without installation – UVCA200
Achieves 95% air disinfection in 80m3 in 1 hour(1).
No fixed installation or mounting required and replaceable in the room.
User-friendly interface with clear display and simple buttons, full range of flexible options.
Circular coverage of 28m2.
Reliable and strong UV-C irradiance inner chamber.
User-friendly interface with clear display and range of flexible options.
Aesthetic design.
Mechanical safety and germicidal effectiveness validated by independent scientific reports: Germicidal effectiveness validated by test report. Easy maintenance with display notification for spare parts.
Henan Zhongke Lianchuang Test Service Co., Ltd Test conclusion: Philips UV-C Disinfection air unit(UVCA200)was operated for 60min and 120min respectively in the 80m³ test chamber, and the killing rate of natural bacteria in the air was ≥95% in each test which met the requirement of WS/T648-2019《General hygienic requirement for air disinfecting machine》.
Housing material: anti UV plastic.
Philips Ballast: HFP 236.
Display on user interface, which starts counting down on pre-set disinfection duration.
Four wheels for portable & flexible movement.
Philips UV-C lamp: 4*18W PL-L version.
Touch panel: timer button 30/60/120mins & On options, Fan speed button with low, medium and high options, lock buttun to avoid unwanted operations, power on/off button.
Safety start, UVC lamp can only be lighted on when the back cover of UVC inner chamber has been well assembled.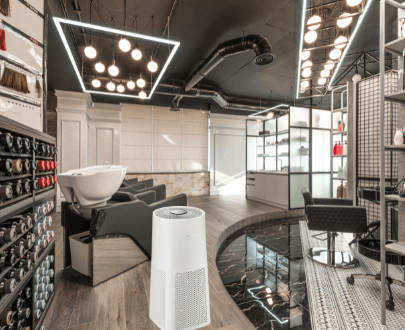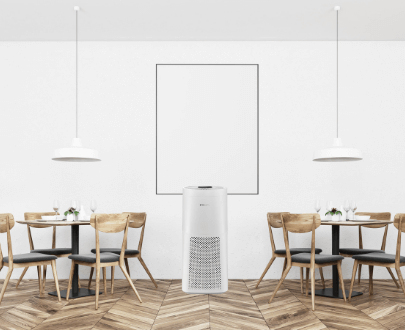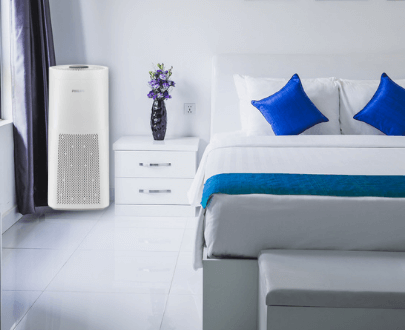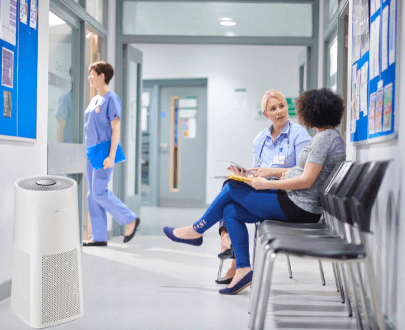 Classrooms in schools and kindergardens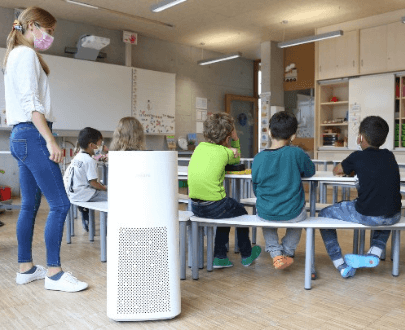 Small meeting rooms in offices & banking